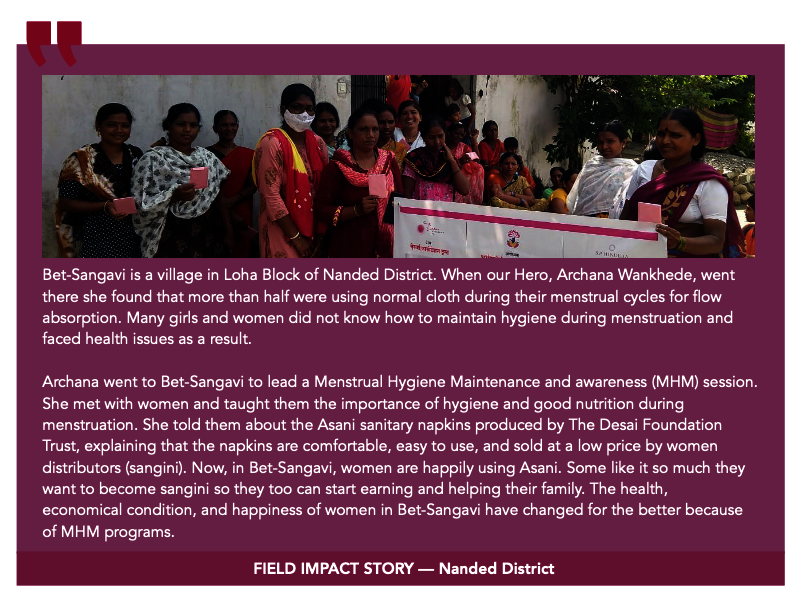 The Desai Foundation's Heroes for Humanity program employs over 500 agents of change, primarily women, who respond to the ever-changing needs of the rural communities we serve. With a focus on empowering women, the Heroes for Humanity program delivers care and vaccine information, food and other supplies, and information on our existing programs around health screenings and camps, livelihood and menstrual health education, vocational training, and more. We are also focusing on providing support for local communities affected by the unprecedented heat wave currently sweeping India as village farmers face dramatically dropping crop yields and as a result experience food shortages.
Today, we celebrate the accomplishments of these 500 Heroes, The Desai Foundation team, and our partners on the ground. We are proud to say that we have reached a population of over 6.5 million individuals in over 1,400 rural communities in Gujarat, Maharashtra, Rajasthan, Uttar Pradesh, Madhya Pradesh, Tamil Nadu, and Odisha.
We know the Heroes for Humanity program is transformative not just for the communities it serves, but for our Heroes themselves. To that end, in partnership with GlobalGiving and other funders, more than 16 million rupees (202,640 USD) have been paid as salaries to our Heroes including many rural Indian women. Having not only the support system provided by The Desai Foundation and our partners, but the opportunity to create sustainable income is truly life-changing for women who disproportionately experience inequities.
In addition, The Desai Foundation has launched Heroes for Humanity in its eighth state — Karnataka! We are excited to bring programming like menstrual health education and products, health screenings and camps, and more.
Looking ahead, The Desai Foundation will continue to train women as heroes within their communities, providing skills, knowledge, education, sustainable income, self-reliance and thus dignity to our women, and the communities we serve. We know our dedicated Heroes will continue their social outreach to ensure the people we serve have the tools they need to not only survive, but thrive for many years to come!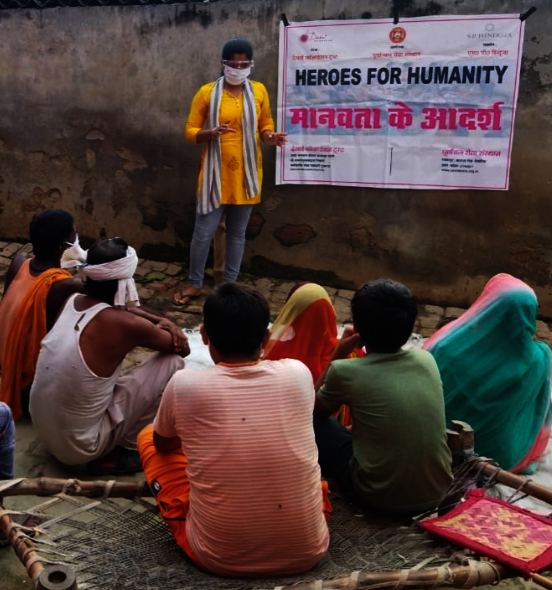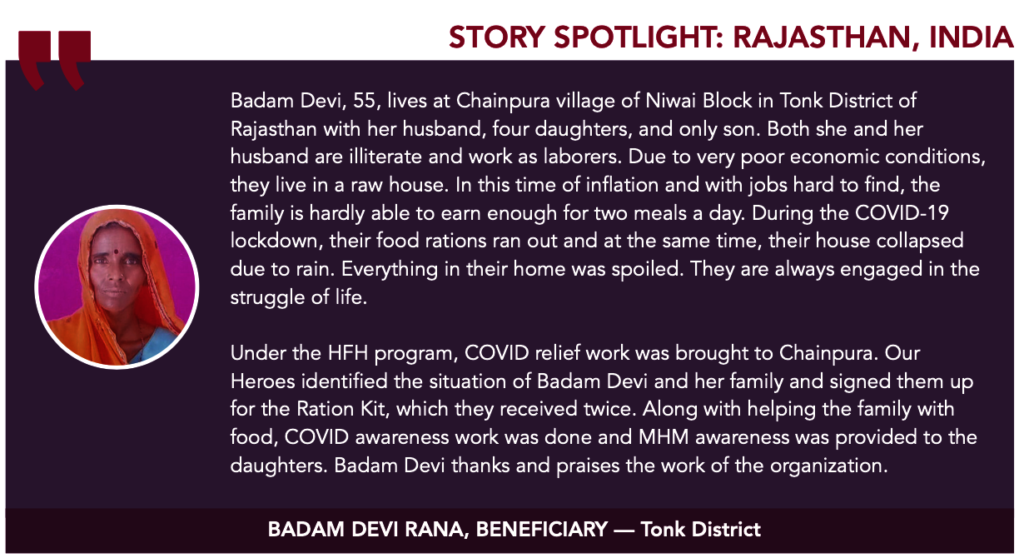 Links: