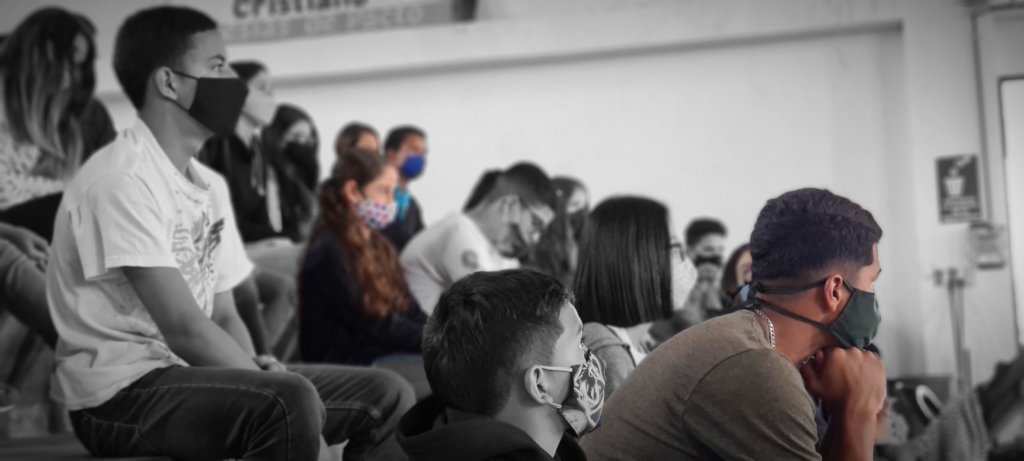 After several months passed since our last meeting in December 2020, our youth group began meeting once again on February 27.
We had a total of 35 young people at our first meeting and 5 of them were new. We are thankful for the growth of this group and for the love that the participants have shown to each of the new members. Having a space to share and grow like a family is what many young people in the community need - a space outside the home filled with positivity, encouragement and hope. We are grateful to their families because they trust us to care for and guide their children. Likewise, seeing the leaders grow, serve and love their community makes our hearts happy.
Having known Mainor since he was a child of 5 and now seeing him active in this group and serving his community is a gift from God to us. Seeing him care for others and doing everything possible so that everyone feels motivated to remain in the group, we thank God for his love and for being the person who challenges us all to spend more time and grow together.
It is worth highlighting several young people from El Triangulo de Solidaridad, the squatter settlement where Boy with a Ball worked for over 15 years, that continue to be in this group, even though that community does no longer physically exist. The ties of friendship remain strong and each of them are always present in heart even though they live quite far in many cases, and our work extends as they transmit love in the communities where they live now. We have two members that travel five hours to attend the group meetings and also another three who travel one hour.
We have 4 youth leaders in the group between 16 and 18 years old who are ready to learn each day and have committed hearts to love and take action in their community. It is good to have conversations with them and to see how God has transformed them to become strong leaders. Every day we challenge them because they are an example for other young people and they are ready to take on this challenge. Not everything is perfect, and nobody is perfect, but we clearly see their noble hearts and the power they have to make transformational change.
At the foundation, we know that good friendships foster a sense of belonging to a group, which adds emotional value. Feeling part of our youth group environment is usually related to an increase in self-esteem and motivation to acheive goals. Being a constant and supportive friend, in this group and others, is one of the best ways we can love our city.