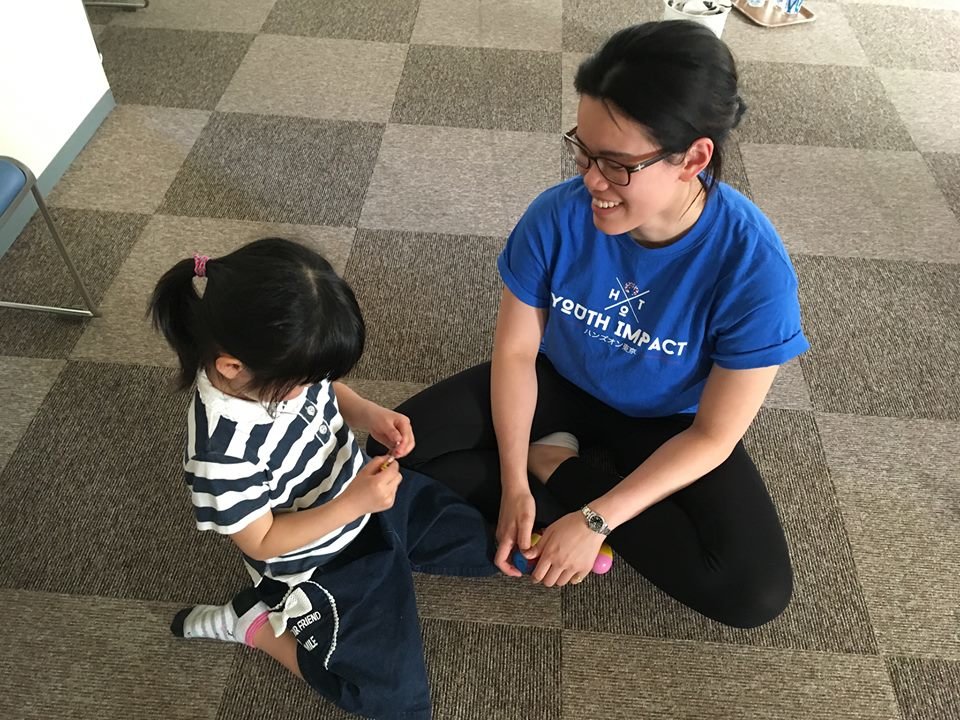 Happy New Year! May this message reach you after a relaxing holiday and a great start to 2019. My name is Jessica Chen, a university student volunteer representing the Youth Impact team at Hands on Tokyo. I am very excited to be a project leader of the Designing Artists Academy's 10th anniversary camp. Through your support we are one step closer to providing around 40 children the opportunity to self-discovery. We hope you will continue to support our cause.
Volunteering with Hands on Tokyo has been an eye-opening experience. Last year I was honoured to begin volunteering at children homes in Tokyo. During the sessions, we combine English with art much like Designing Artists Academy at their summer camps. Every few months I have had the privilege of designing and leading such sessions. Today, I wish to share with you the positive development of the children I am working with.
Get physical: Move! Whether it may be using treasure hunts, obstacle courses or "Red Light, Green Light" combining actions with vocabulary, sentence making and conversation practice makes all the difference. Physical movement has been proven to release endorphins, a feel-good hormone, and helps children focus. This increases the speed of learning and productivity.
Integrating art work into our sessions has proven effective as well. There is no right nor wrong in art; therefore, every piece of art is cherished for its merits and none, negatively judged. In this environment safe for expression and consistent encouragement from volunteers, children have grown confident in their choices. When I first joined, some children would peak at what others were doing and copy. Now I am constantly amazed by the variation of art work they produce; each truly reflecting their beautiful selves.
Confidence gained through art has also caused a positive effect on English learning. Through their self-assurance they are less cautious of making mistakes, a huge factor which has the potential of inhibiting learning. This is exactly what the Designing Artists Academy wishes to see at our camp. Using art as a stepping stone, we hope to see more children gain confidence and slowly be able to be independent. Both for now and in their future life choices. I truly believe this camp is going to benefit those who are able to join and feel extremely fortunate to be a part of this process.
I hope you will consider the aim of Designing Artists Academy to be worthwhile. Any donation will help us provide the chance of self-development for these children. Thank you for your time and we wish you a great year ahead!