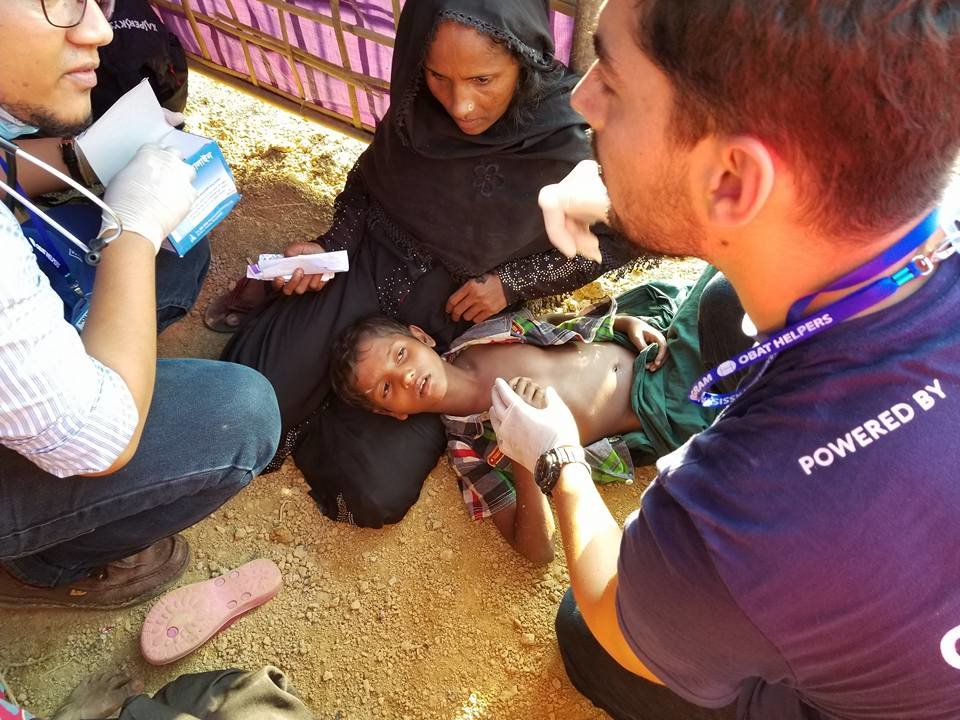 The humanitarian crisis occurring in Myanmar is unbelievable and heartbreaking. Hundreds of thousands of Rohingya Muslims are fleeing for their lives to refugee camps near the border in Bangladesh. Their struggle to survive does not end at the border. The camps are overburdened and are unable to provide for all of the refugee's needs without help.
CDRS has partnered with OBAT Helpers, a wonderful organization that has been serving the Bihari refugee community in Bangladesh for the last 14 years. Their experience and effectiveness makes them a key organization to work with in this refugee crisis.
They are delivering aid, setting up medical camps, and establishing schools so children can learn and get a respite from the harsh realities of life in a tent city which is approaching 1 million Human Beings. They are coordinating with the Bangladesh Army, the UN and the local community to find solutions to the many complex issues the refugees are facing.
The Primary Health clinic is up and running and they have made over a dozen classrooms with 3 shifts each of 100+ students. They have built community centers, new paths, cut stairs into the hills and constructed 4 bridges in the huge area they're looking after. They're also working in direct coordination with UNHCR, the UN Cluster System, the Bangladesh government and local partners.
They are one of the best Humanitarian organizations CDRS has ever worked with, working in one of the most challenging environments. We simply can't say enough good things about their noble efforts.
CDRS has provided advice, technical assistance, volunteers and financial resources to the "Humanitarian Assistance Program" of OBAT Helpers and their partners. We have delivered or arranged over $45,000 USD so far from donors in the US and Pakistan and have connected them with GlobalGiving's Rohingya Refugee Fund.
Please support this team and its long term commitment to serve these deserving families who have suffered in ways most of us can't imagine. The children are amazing and beautiful, and they really need and deserve whatever you can give towards the effort to ease the immense suffering they and their families have been enduring. It's very hot, and there's a huge shortage of clean water, medicines and relief supplies. More people are still coming in from Myanmar. If everyone does a little, it will mean everything to these innocent victims of hate and oppression, and it will really help those who are on the ground doing everything they possibly can to serve them.