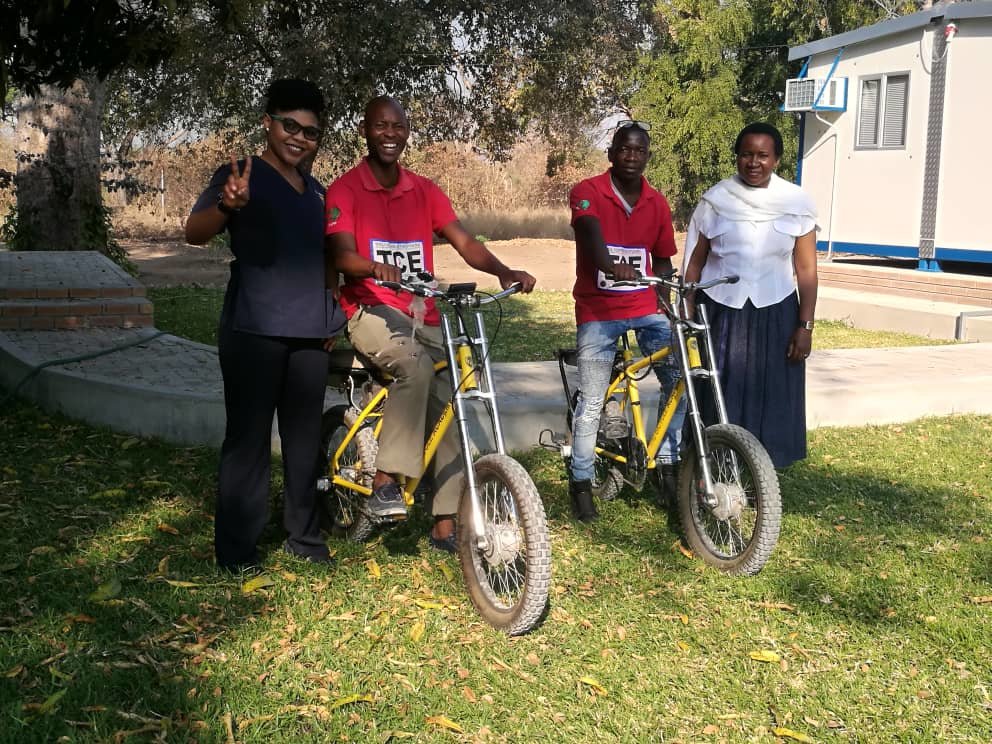 o b I like your bike project" came the Facebook message. "Kudos". Every so often Facebook is good for something other than cat pics, and Sister Lumba Maswahu's appearance was one such occasion. Thinking that she was just dropping in to pay a compliment to a local NGO, she didn't imagine that she'd soon be roped in to participating in one of our projects, and we were equally surprised to learn about the innovative health programme she and a group of her peers have put together in the Zambezi region to support people living with HIV/AIDS in some of Namibia's most remote villages.
Sister Maswahu and a small team of nurses contracted by the Centres for Disease Control to provide support to government anti-retroviral treatment initiatives . The nurses, along with community health volunteers, have initiated a programme called Community Adherence Clubs (CACs). Each CAC comprises 7-12 people who are HIV positive, with a low viral load. Groups are formally registered at the nearest health facility, and members can nominate one group member to collect medication for the rest of the group, reducing both the risk of any individual defaulting through non-collection of medication, and health facility staff workload by reducing the time spent administering each patient. The CACs have proven very successful and have spread throughout the region, with several hundred members.
Like most health outreach programmes in remote parts of Namibia, CAC team members are commonly called upon to perform work that's outside of their brief. CAC members are often confronted with the difficulties of community members struggling to find transport to and from health facitliies--just the kind of context our e-ambulances were designed for.
After several weeks communicating with Sister Maswahu and her team, and of them talking to CAC members, we decided to allocate two ambulances to the programme for testing.
The CAC members who will be responsible for the ambulances just received them, and have been learning how to ride and control an e-bike. In the next weeks they will be carrying patients and open up parts of the country to an emergency medical transport system for the first time ever.
We hope by our next report to share their stories.
We thank you once again for your support in helping us bring the e-ambulance project to life.