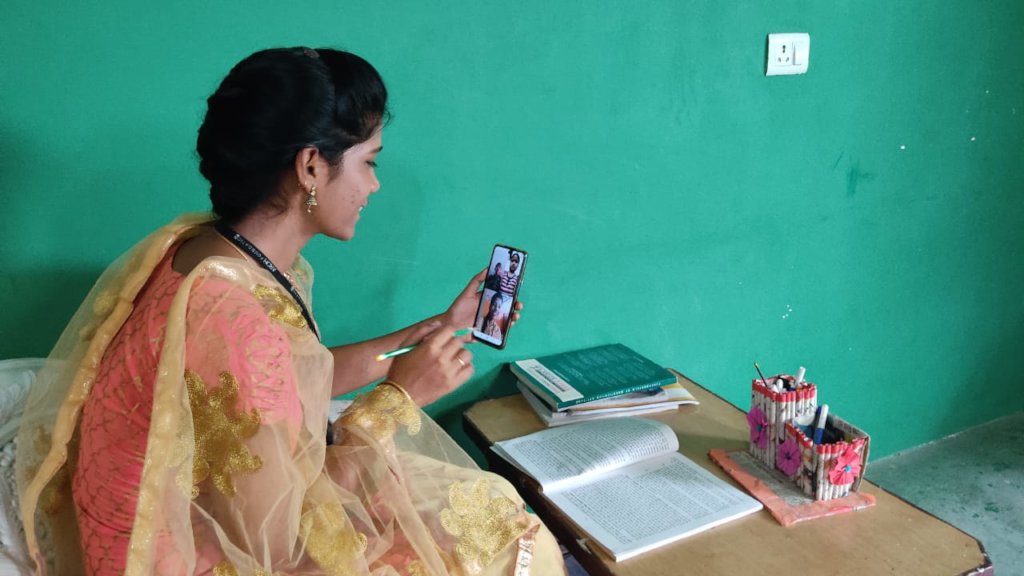 COVID shut RISE centres, but children are making sure learning is not stopped
COVID or not, RISE will continue to be the backbone of all the students & teacher. While COVID-19 has created an unprecedented situation, schools have been closed in order to slow the transmission of the virus. In India, over 320 million learners have been affected by the pandemic. The closures of schools have likely widened the learning gap between children from lower-income and higher-income families. To overcome the situation, RISE-AROH recommended the use of distance learning programmes and platforms that RISE and teachers can use to reach their students remotely and limit the disruption of education. While they have thankfully been largely spared from the direct health effects of COVID-19 - at least to date –the pandemic is having profound effects on children's mental well-being, their social development & their safety. Children and families living in Sangam Vihar & Mundka or other crowded conditions are especially vulnerable. Education in COVID-19 is encouraging students to become advocates for disease prevention and control at home and in their communities by talking to others about how to prevent the spread of viruses. RISE is continuously supporting access to quality education which includes Project-Based Learning Methodology (PBL), now referred as an innovative approach Blended Learning Module (BLM). Earlier PBL was used to teach these children, but due to COVID & children being quarantine we shifted to BLM (Blended Learning Module) in a more innovative way. BLM is very interesting in the following ways:
Different from the school's syllabus yet interesting

Created on a monthly basis

Unique topics & sub-topics, Group-based activities

Consisted of more & more pictures related to every topic that shall help children understand the topics

YouTube video links have been attached for a better understanding

Various activities are also inserted
The curriculum is circulated with every student of RISE through Whatsapp, frequent zoom calls are being done for better interaction. This new pattern of the curriculum is helping children a lot as it includes various activities to do and videos to be shown. Through the introduction of BLM, major improvement like quality learning opportunities is being observed in children. Also, in RISE art and craft, game activities, dancing, singing & group sessions are also being introduced every Saturday to increase their confidence level. By this, they are developing mentally & physically.
COVID-19 is helping children to be patient, understanding & stress-free. In past months children have understood the basic concepts of disease prevention and control. Focusing on good health behaviours, encouraging others to express and communicate their feelings being at home through innovative & creative activities. The key insights from past months: students are continuing their studies more effectively and are more concerned about COVID-19; students are improving & spreading hygiene measures through their home only.
In the last few months, COVID-19 have shed light on various social & economic issues, including food insecurity, and homelessness. AROH Foundation understands these factors for which food packets were donated in the communities of Sangam Vihar & Mundka. AROH team initiated 'Free Meal Drive' and many families were fed and helped from COVID-19 scare. Hand washes, sanitizers and masks within the communities were distributed to make people aware of COVID-19.
In the past few days Mr Gaurav(name changed), a student who enrolled in RISE centre in Sangam Vihar, area of Delhi, has been a star kid helping his classmates study more efficiently. He has been very active, creative, practical and reachable to all by completing his work on his own without any complaints. He is keeping the spirit of learning alive by circulating worksheets, solutions of word problems and mathematics on the digital platform. Now he has been under RISE project and got admitted to a government school in the community.
We thank all the donors for Mr Gaurav and all other 1000 children who are able to access quality education because of your contribution.