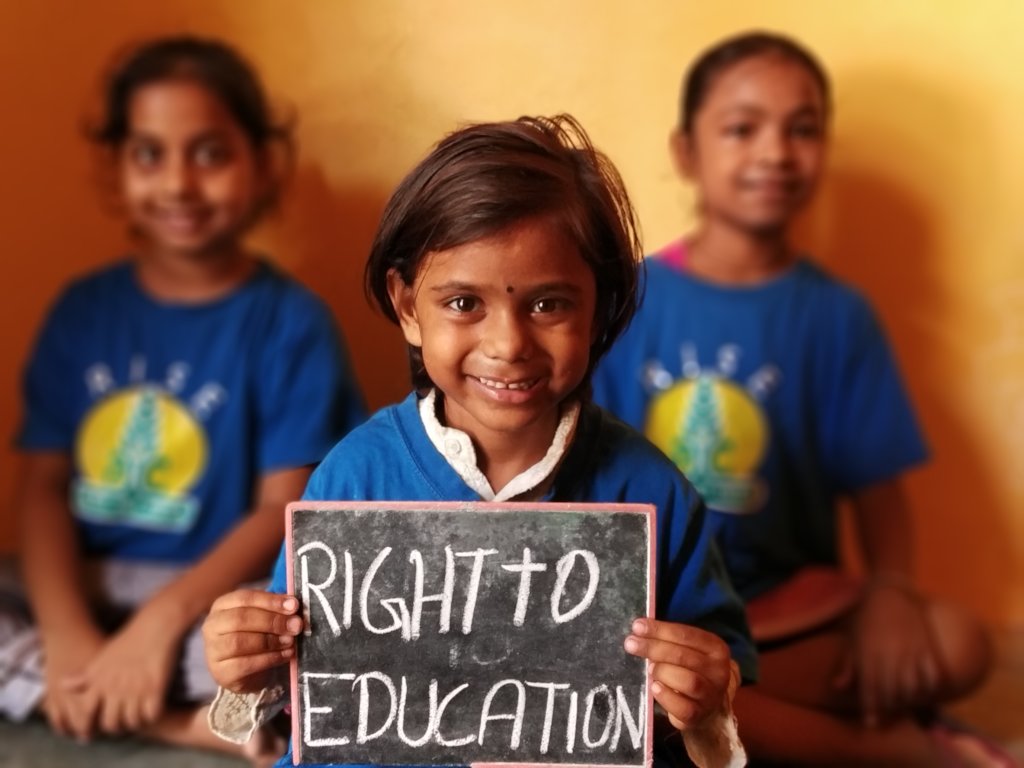 "The secret of change is to focus all of your energy, not on fighting the old, but on building the new."
The COVID-19 crisis has resulted in a paradigm shift on how learners of all ages, worldwide, can access learning. Even after months of the closure of schools, isolation and distancing learning never stopped, also RISE children have started to be very engaging & creative. COVID-19 has revealed how deeply interconnected all life on this planet is. Meanwhile, UNICEF and Microsoft Corp. announced the expansion of a global learning platform to help children and youth affected by COVID-19 continue their education at home. Despite COVID-19 threats, the past few months have created various opportunities for children to captivate & learn.
Understanding the dire need of a holistic program for multidimensional growth, we emphasize not only on the scholastic raise of the child but also ensure a balance that matches the child's maturity, skills, and their interests with their co-curricular activities like sports, art & craft, Yoga, Singing and dance. Though the past few months were very delicate & serious, 1000 children of RISE never stopped being exceptional with their creative mindsets. They've participated in all the activities & celebrated all the events & festivals keeping the social distancing in their minds. Even after the closure of schools the studies of children never hampered. For a better understanding of their academic conditions, surveys were conducted by RISE educators, where we got to know how children are studying in their homes even after COVID-19 threats. Educators remain in direct touch with children & their families for any kind of difficulties and need of the individual child and also to receive positive/negative feedback from them for further improvisation. After the regular impact evaluation of all 1000 students at regular intervals, we keep strict monitoring over the growth-fail charts. Indeed the hard work never goes unpaid. Growth could be minimal but there was an improvement in all RISE students.
A worldwide virus is a stressful time for everyone. But the stress gets worse for those who were already dealing with things like poverty, racism & violence. They are still resources that can help in this challenging time. In one of our surveys, Ms. Ishita, one of our brightest RISE students from Sangam Vihar shared her major problem facing while studying from home. On a survey, Ishita's Educator Mrs. Neelam discovered that Ishita belongs from a poor family who wasn't so lucky to own a laptop and continue her online classes. After knowing her condition, Ishita is now being led to a brighter future through your generous support. Not only Ishita, but many of our RISE students have also been benefitted with your funds. Children have been provided wife connections though with groups of children are able to resume their online education. Many of the children who have smartphones have received regular internet recharge packs through which they can study online & attend their school classes.
All the children as well as sweet Ishita thank you all for supporting them by all possible means. They shared, "we were sad about what if we won't be able to study and learn. But you reached our endless hopes which have been encouraged all because of you. Thankyou for enlightening us with your immense help". Through your initiative, we aim to imbibe the idea of education as the most important lever for social, economic, and political transformation. We shall be building-up the long-term wellbeing of children & families in Delhi in the communities of Sangam Vihar & Mundka.