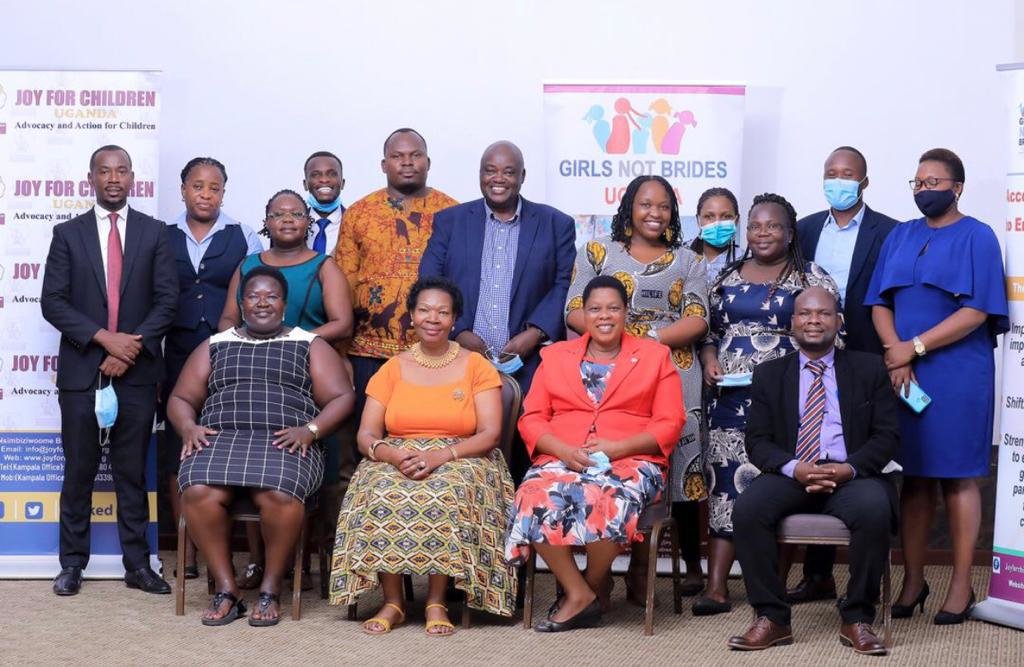 The parliament of Uganda derives its mandate and functions from the 1995 constitution, the Laws of Uganda and its own rules of procedure. The constitution contains articles which provide for the establishment, composition and functions of Parliament of Uganda(chap 6 under clause 78 &79(1)(a) and (1)(2) )respectively by empowering members to "make laws on any matter for peace, order, development and good governance of Uganda" and "to protect the constitution and promote good governance in Uganda.
The United Nations Convention on the Rights of the Child establishes that Children are individuals and human beings with their own rights, whereby they must be allowed to grow, learn, play, flourish and develop with dignity. The convention recognizes the relationship between the rights holders (Children) and duty bearers (Government which constitutes the Executive, Legislature and Judiciary) thus members of Parliament have the obligation to protect Children's rights through advocating for increased budget allocations for ministries offering Child related services particularly the Girls because of their vulnerability to sexual exploitation, support teenage mothers and survivors of Child marriage.
Joy for Children-Uganda and Girls Not Brides-Uganda worked with members of Parliament of Uganda to urge Government of Uganda to develop and enforce policies and strategies to protect Girls against escalating cases of Child marriage and Teenage pregnancies during and after the Covid -19 pandemic. The motion was tabled before parliament on 7th April 7, 2021 for discussion and Approval by the house.
"We want to see a future where every girl is able to grow, protected, have education, get very good paying jobs and go back help themselves and their families, it is all our dream. The parliamentarians play a big role in both oversight and legislation, we thought you would help us this time to have a discussion on the floor of Parliament on what to do as a country to move towards ending child marriage". Ntenga Moses, Executive Director Joy for Children-Uganda speaking at a meeting on ending child marriage with a section of Parliamentarians.
The motion seeks to have government strengthen the already existing laws and updating the policies on the sexual offenders for insistence in section 123 of the penal code Act of 1954, only girls and women are considered to be victims but evidence has shown that men and boys are also at a risk of sexual violence (Evidence Report No 182-Therpeutic Activism: Men of Hope Refugee Association Uganda.) Monitor the implementation of the National Sexuality Education Framework.
Similar bills have been tabled before Parliament for insistence the Sexual Offences Bill 2019 with the core objective of enacting a specific law on sexual offences for the effective prevention of sexual violence, to enhance punishment of sexual offenders (parliamentwatch.ug) In Uganda, 10 % of Girls are married before 15 years while 40% are married by the age of 18 years and ranked 18th worldwide in regard to Child marriage (UNICEF 2016)
The cases of teenage pregnancies and child mothers have drastically increased due to the school closures as one of the response to manage the covid 19 pandemic, Data from different health centers in Kabale district in south western Uganda revealed 1,014 teenage pregnancies recorded between January and September 2020.Uganda has a vast number of laws and policies and if enforced they would effectively end Child marriage.
It is the responsibility of members of parliament to push for the enforcement of such policies to protect young girls from early Marriages.