Call for the Darussafaka Enterance Exam
The 155-year old Darüssafaka Society creates a better future for high-potential students who lost one or both parents and are from financially disadvantaged communities.

The Society provides high-quality formal education to eligible students, starting at fifth grade through to the end of high school. Today, there are 930 students from 74 provinces of Turkey. Darussafaka works toward closing the achievement gap in Turkey by ensuring equal access to education.
Every year, fourth grade students who lost one or both parents apply the Darussafaka Entrance Exam and this year the exam will held on May 26, 2019, in 24 different provinces of Turkey.
For more information about the exam click here.
A Darussafaka student in The International Philosophy Olympiad
12th grade student Defne Hadis has won 6th place in Turkish Philosophy Institute among 503 students with her essay titled "Human, Velocity and Fractions". After the English exam among the top 10 participants Defne has entitled one of the 2 students to attend the The International Philosophy Olympiad, takes place in Rome on May 2019.
Defne will continue her university education on Painting and Visual Arts in Nuovo Accademia di Belle Arti in Milan.We are so proud of her and wish her the best.
Each student at Darüssafaka is a member of one of the most extensive and connected families in Turkey. The sense of fraternity, and the support that comes with it, remain with our students throughout both their personal and professional lives.
Darüssafaka Society receives no state funding. In addition to all educational expenditures, student's daily needs such as clothing, accommodation, food, and health services are all covered by donations to the Society. Darüssafaka also supports its graduates by providing scholarships for their university education.

Thank you once again for making these accomplishments possible and sharing in our mission to create equal opportunity in education Turkey.

You can support them by clicking here.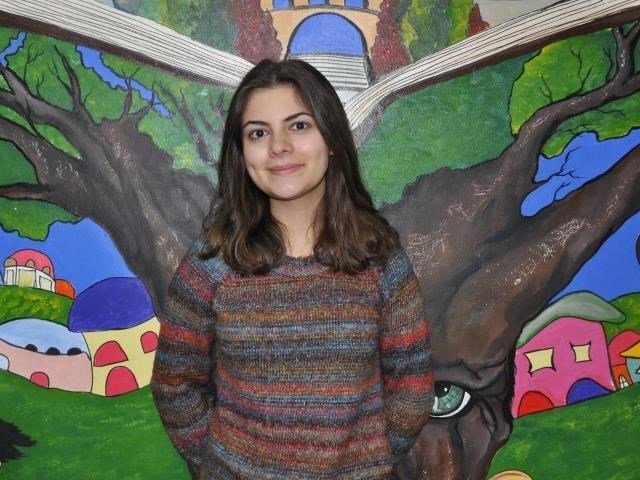 Links: