Project Report

| Jun 17, 2015
Goat Loans are saving children from starvation and malnutrition in Darfur, Sudan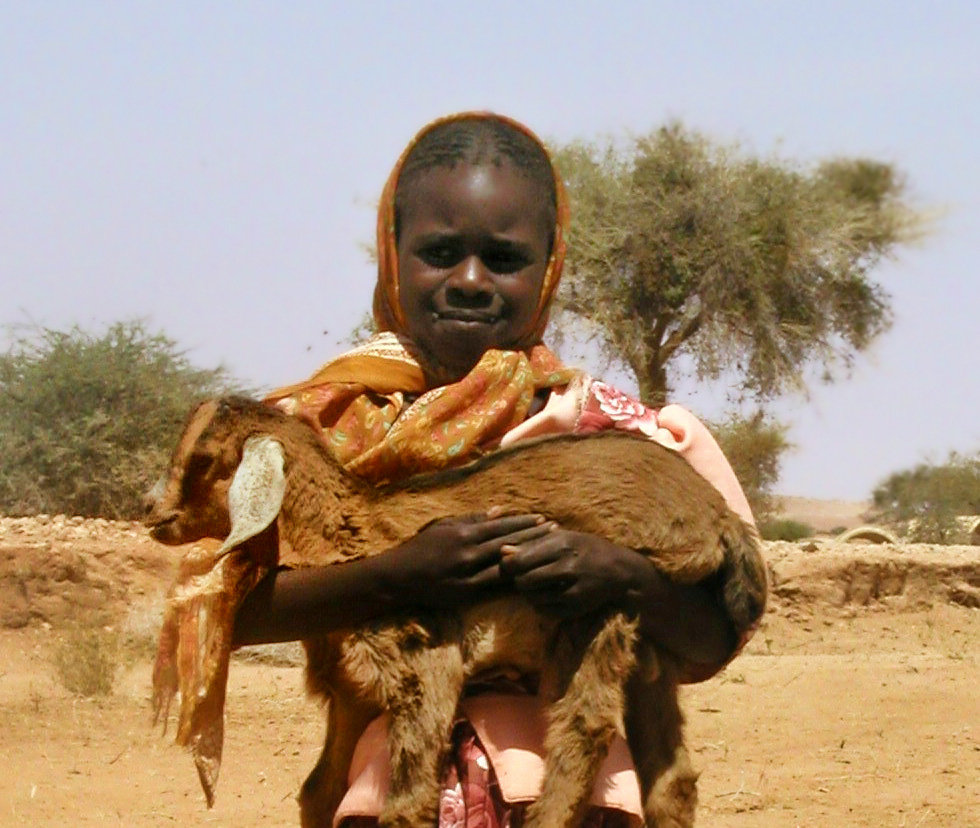 Goat Loans are saving children from starvation and malnutrition in Darfur, Sudan
You probably know that Kids for Kids all began when Patricia Parker our CEO came across a 9 year old little boy in the desert, walking 7 hours to reach a handpump. His walk for water was keeping the family's 3 goats alive, and their milk was the only nutrition he and his brothers and sisters had to survive on. This was the inspiration for Kids for Kids.
"Conditions in Darfur today are even worse now than they were then" Says Patricia. Children are facing starvation and malnutrition, right now, but we know what miracle workers our little goats are. We simply must find a way to fund more goats for more families.
Our Goat Loan Microfinance has been called the best microfinance scheme in the world. We lend 6 goats to a family for immediate milk for starving babies and malnourished children. We train the family to look after them, and the little flock grows. What is so fantastic, is that as the flock increases, the goats provide an income for essentials like food, clothes, healthcare and education. Of course the availability of milk and yoghurt in the village benefits the wider community too. After 2 years the family passes on 6 healthy goats to the next familiy and the miracle continues. This works so well, that the Wali of North Darfur has even started to fund his own Goat Loan projects!
We simply must provide as many of these wonderful goats to as many families as we can. Please do help us, and spread the word. Why not share this news with a friend today?
Thank you for your support.
$45 provides training to take good care of the animals
$62 provides a goat - their milk is vital to feed hungry babies and malnourished children
$372 provides 6 goats - enough to help a whole family raise themselves out of poverty
$600 trains a paravet - there is no other animal care
Links: