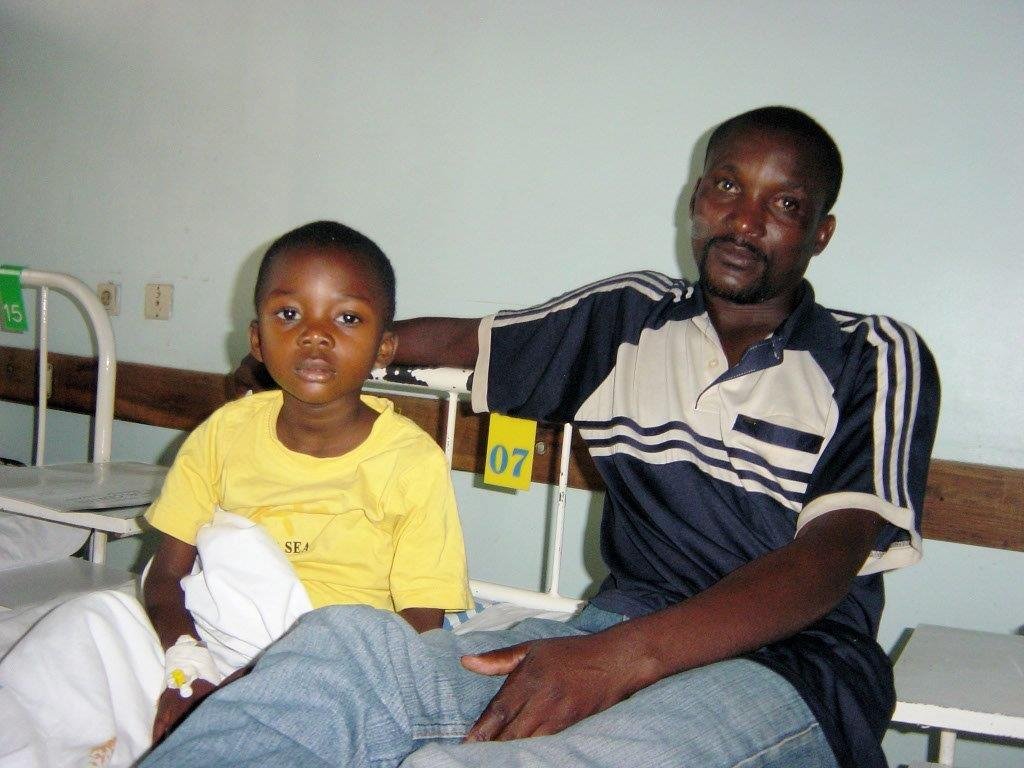 Three parents of children recently treated for Burkitt lymphoma at the Obafemi Awolowo University Teaching Hospitals Complex (OAUTHC) in Ile-Ife, Nigeria, wished to express their thanks to all of the generous donors who made treatment possible for their children.
Alimot, a 10 year old girl was ill for about four weeks before she was admitted to the OAUTHC in Ile-Ife. Her parents tried to treat her symptoms at home, but without success. Alimot's mother stated, "I am very happy to write a letter to you because my child is doing well" since she started chemotherapy. She also sends her blessings of good will to all of the donors who contributed to this project.
Alani, another little girl of 6 years old had symptoms of Burkitt lymphoma for four weeks. But, Alani lived a great distance – some 150 kilometers away - from the Ile-Ife hospital. A hospital closer to her home could not help her and so she and her mother made the long journey to Ile-Ife, where she could get free chemotherapy, courtesy of your kind donations. Her mother wrote, "I am happy because I see the use of the drugs working like a miracle" and that "I had lost hope before". Alani's mother thanked everyone who has given to the project so that her child could get the help she needed.
A little boy, aged 7 years named Abdul was sick for some 6 weeks. A hospital nearby his home tried to care for him, but couldn't provide him with the proper treatment and referred him to the OAUTHC in Ile-Ife. Abdul's father wrote that he is "very happy that the medicines are working well" and helping his son to get better. He sent his best wishes to everyone who has given and has expressed his thanks.
Although there is national health insurance in Nigeria, sadly, it does not cover children like Alimot, Alani and Abdul who have cancer. Your donations help children to be able to receive the treatment that they need and to give them a chance to be cured. Their parents' expressions of gratitude reflect how much your donations mean to children and their families who otherwise would not be able to afford treatment of this very curable childhood cancer called Burkitt lymphoma.