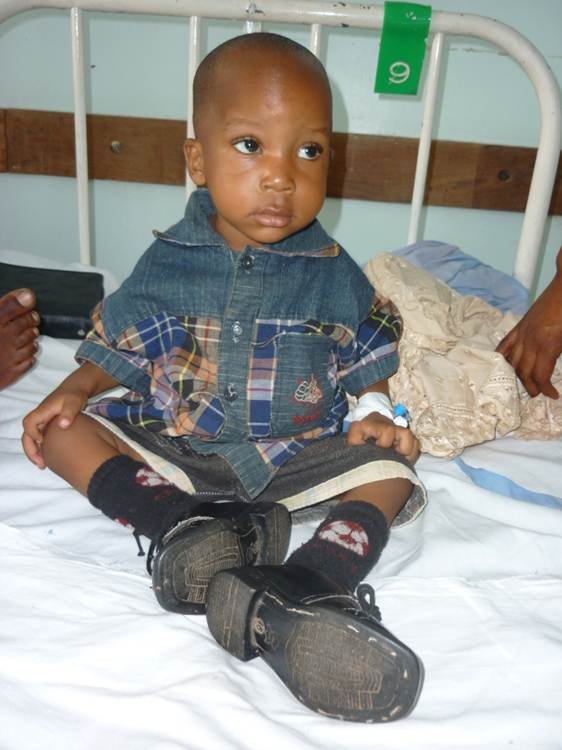 The collaboration in the treatment of Burkitt lymphoma between INCTR and Bugando Hospital in Northern Tanzania was initiated approximately 2 years ago, but already much has been achieved and the Hospitals Oncology Department in particular is grateful to INCTR for its assistance in the diagnosis and treatment of patients with Burkitt lymphoma (BL). Although BL does not, of course, account for all the oncology patients, the project has had a broad impact on many aspects of oncology in the hospital, since the basic principles of care can be applied to other cancers, and in the context of diagnosis, significant improvements have been made which, of course, mean that patients receive the most appropriate therapy for their disease. Also very important is the detection of cases and improving access to care. In this regard, we believe we detect all cases in the region, but we hope to undertake a more detailed examination of the fraction of all cases in the region that reach Bugando Hospital.
With respect to diagnosis, we feel that we are now able to diagnose accurately BL,DLCL,HD and other childhood cancers such as Wilms' tumour, retinoblastoma and hepatoblastoma which can resemble BL clinically. We stage patients according to the size of the tumor and involved sites, based on clinical examination and ultrasound alone, since we do not have access to expensive CT and MRI scans. The INCTR treatment protocol for BL, which contains a considerable amount of information about toxicity and what needs to be done if there is a high degree of toxicity. This has greatly increased the discipline with which treatment is given, and the need to record response and toxicity has been invaluable in teaching the nurses and residents in both pediatric and adult oncology branches to adhere closely to the protocol treatment and to ensure that patients suffering toxic side effects are promptly treated. We
have also learned the importance of communicating effectively with other departments and following up patients who have completed their treatment, either by mobile telephone or actual visits. Thus, our record keeping is now
much more accurate.
Because this collaboration has ensured a regular supply of chemotherapy drugs required to treat patients according to the protocol, we have been able to increase the number of patients treated, and even been able to treat other patients with the excess of drugs provided by INCTR. In all, a total 56 cases have been enrolled into the INCTR protocol. Five were not eligible only 3 deaths have been seen so far among these 56 patients.
Two of these were due progressive tumor growth – i.e., patients had resistant disease.
Lastly, but most importantly, INCTR has taught staff to understand research methods, including the collection and
storage of data, quality assurance and overall project management.
We are planning to extend the knowledge gained from the conduct of the INCTR Project to the entire oncology department, and to ensure that the principles of care learned from its use are applied on a daily basis to oncology
patients. We also plan to continue to collaborate with INCTR and hopefully add other components such as public education and education of primary care physicians to ensure that patients are diagnosed as early as possible. This, as is the case with many other aspects of the INCTR protocol can be applied to all cancers, not just Burkitt lymphoma.
Links: