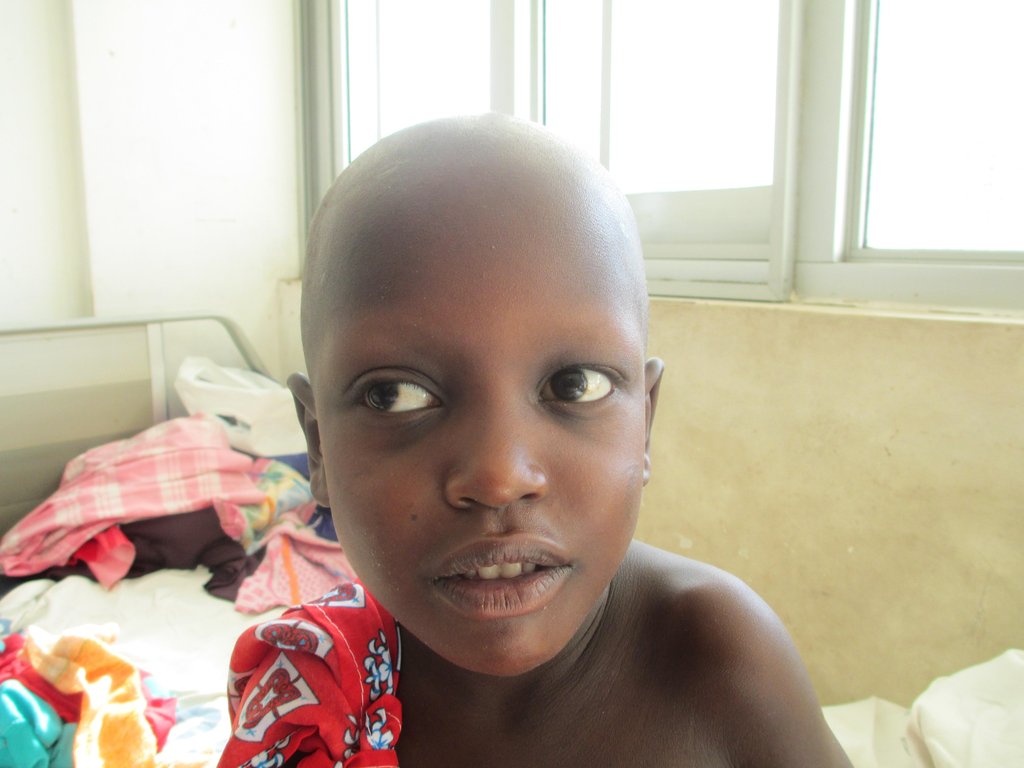 Mama Setoni Amainge is from a Maasai Warrior tribe from Mtambo which is located past Arusha and is near Karato.
Mama Setoni's little boy, Leikibai Pai Manywele had been very ill for a few weeks. She first started noticing her little boy had a swelling on the left side of his face which was there for two weeks, then in the third week the eye on the same side starting to protrude. The little boy also then started experiencing problems with walking. Mama Setoni started to become very worried for her little boy.
Mama Setoni went to Selyan Hospital (where she normally goes when family members are ill) to see Dr Mohammed.
After checking the child, Dr Mohammed referred them to Muhimbili Hospital. Mama Setoni stayed in Arusha for one day, and then started her long journey to Dar Es Salaam by bus with her sister. Luckily they had left home with sufficient funds so the trip was fine, the only setback was her little boy was very ill throughout the journey.
When Leikibai reached Muhimbili Hospital he had become increasingly worse. He was seen by Dr. Trish and was diagnosed as having Burkitts Lymphoma. He could not pass urine normally, could not eat, nor walk properly, and was throwing up. He was admitted to the Upendo ward, which is the Intensive Care Ward at Muhimbili Hospital.
Mama Setoni did not fully understand the treatment the doctors administered to her son. She says she knows there were injections, but does not know how many or what they were for. But once he began treatment she slowly began to see her son get better and even begin to smile again
She says her son was given a tube to help him pass urine, and as a result has become better compared to his initial condition. He is not throwing up and can walk better although still he is still experiencing some difficulties.
As his mama she feels bad and her heart is not happy when her son is ill. However, he is now smiling and happier and he feels better, and she gets happier and feels better as a result. They are due to stay on the ward for another few months in order for him to fully get better.
Links: