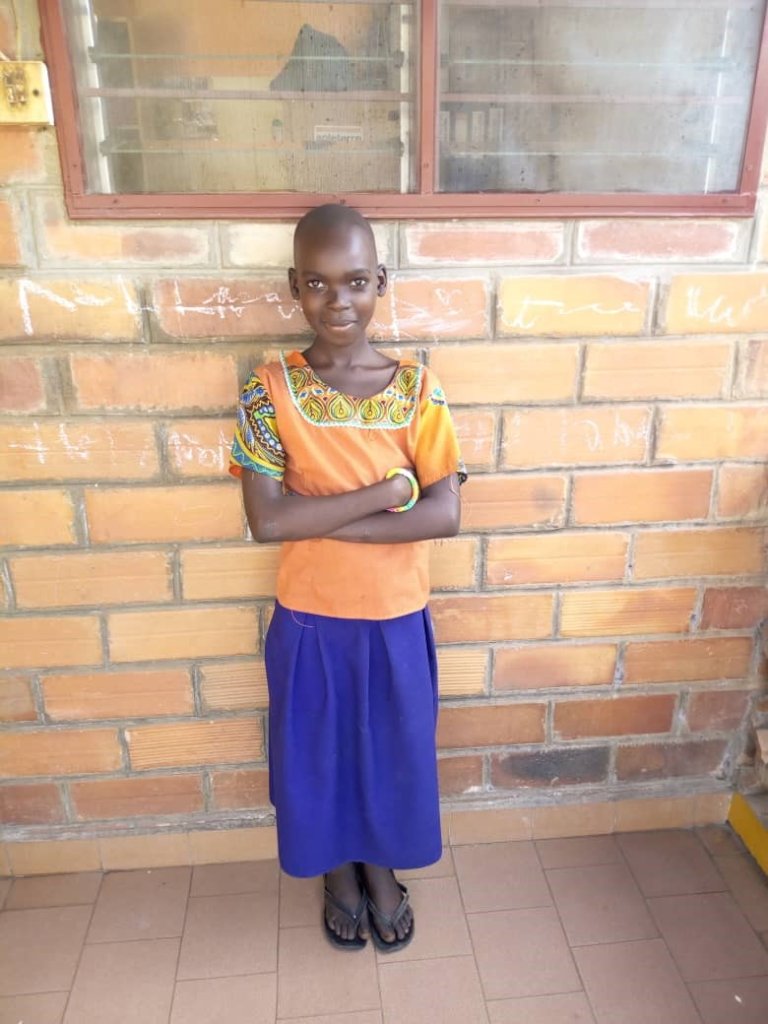 Robinah was 11 years old when she came to St Mary's Hospital Lacor in Gulu, Uganda. She came to the hospital in April of 2019 and was accompanied by her 16 year old brother. They had lost both of their parents. Their uncle, who provides for them, is a subsistence farmer and could not take the time away from work to bring her to the hospital. Therefore, Robinah and her brother had to make the hazardous journey from their village to St Mary's alone. Their journey took a very long time because good roads were not easily accessible and transportation services were unreliable.
Robinah had an approximately one-year history of jaw swelling. Because it was painless, the family did not seek health care. About four months prior to admission, she developed abdominal swelling which progressively worsened. Not long after her abdomen swelled, she developed swelling of her lower limbs and started to have difficulty in breathing. It was then that the family began to mobilize the funds necessary to pay for her transportation to St Mary's.
Upon admission to the hospital, she had very advanced disease. Not only did she have facial swelling, but she also had wide-spread disease throughout her abdomen. Fluid surrounded both her heart and lungs. A biopsy was performed that confirmed the suspected diagnosis of Burkitt lymphoma. She was promptly started on treatment and rapidly improved. She was able to breathe more easily and her facial swelling became smaller. The staff could see how happy she was. Her brother, who never left her side, was visibly relieved.
After the second cycle of therapy, Robinah was doing so well that she asked if she could go back home so that her brother could continue school. Because the team at St Mary's was unsure that she would be able to return to complete all six cycles of planned chemotherapy, they called her uncle to obtain his permission to let Robinah stay at the hospital's family home and informed him that her best chance for a long-term cure was to complete all planned treatment without unnecessary interruptions related to long-distance travel. Her uncle was assured that she would be well taken care of and he agreed to let her stay at the family home during the remainder of her therapy. Her brother then returned home to go back to school.
The family home was vital to Robinah's successful outcome. While staying there, she found a second family that supported her. She was excited to have the opportunity to continue with her own education through the school based at the family home. This was important to her because she had missed school for nearly a year prior to her admission to the hospital. She completed all treatment and presently has no evidence of Burkitt lymphoma.
With your generous contributions to this project, children who are very poor and need support to cover the costs of treatment, including food and accommodation, can be helped. Your donations ensure that a young child with Burkitt lymphoma has the best chance for cure. Thank you again for your support!