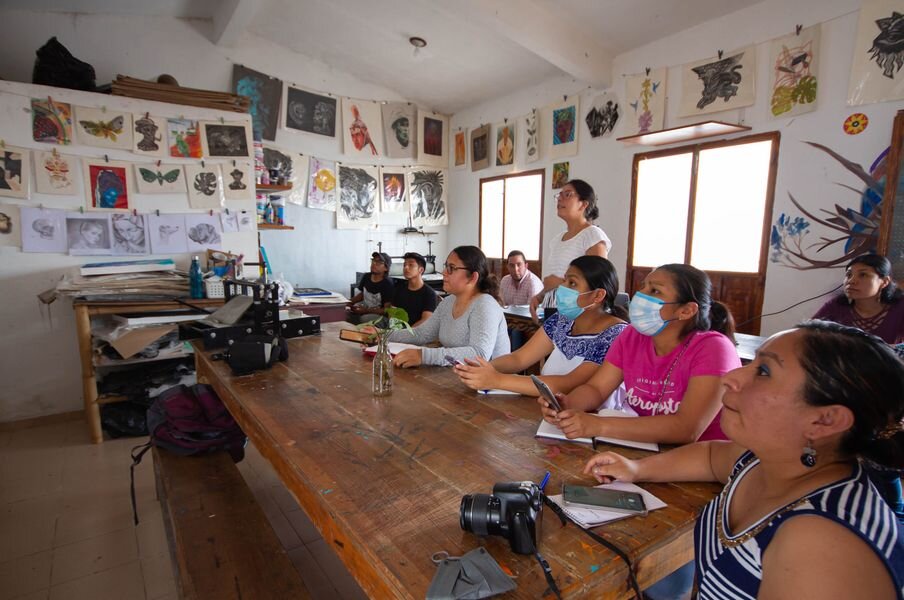 In general, these are the activities we did during the following months:
June:
- Luc Delannoy & Daiana Mendez, from the Instituto de Neuroartes, came to give us a workshop titlied "The pictoric body -no Mind". It as a workshop designed to make us feel more clearly the consciousness in our bodies and how we can use that concisouness to express through painting. The workshop was taken by members of Tiltik but also by members of Tijiohtli in general.
- Graphic workshop in the Tepetitan Telesecondary School, attended by approximately 50 youth, and painting of a mural in that same school, In collaboration with grafitti artist "Shay", from Colombia.
May:
- Painting of the mural in the main production house of Cuezalli Café., also in collaboration with grafitti artist "Shay"
- Sgrafitto workshop with Charly Conde, in San Andrés Tzicuilan, Cuetzalan del Progreso
- Mixteyot Vázquez from Miguel Tzinacapan joined our team. We are very happy to have him onboard.
April:
- Graphic design workshop with VJ Ilogic.
- Mapping session in Cuetzalan del Progreso and San Miguel Tzinacapan by VJ Ilogic. Also and in collaboration with the collective Taltikpak Konemej we organized a neon exposition for children in the municipal palace of San Miguel. The children did some neon face painting, and some painting exercises. - So while the kids played and saw the paintings' exposition, they were also enjoying the mapping and music of the exposition.
- Photo workshop with María Abril from Chile
- Workshop of Neon Painting with Aluqimera, and neon Exposition in Tiltik house
- Alebrijes Workshop by Sandra Comala
- Integration workshop with Tepetzintan High Shcool and Colegio Merici from Mexico City
March:
- Stencil workshop in Bachillerato Nezahualcoyotl in San Miguel Tzinacapan with the help of Sean McPlace,
- Mural painting in Tepetzintan Secondary School.
--------
Thank you to our co-sponsors:
These months were marked by the reactivation of lots of activities for us. In March we finally received funds from Secretaría de Cultura, from the FONCA program, from the Sistema de Apoyos a la Creación y Proyectos Culturales (SACPC), We also have the ongoing support of the Lemonaid and Charitea Foundation, and from the Byre Trust through globalgiving. Thank you!
--------
Where to now?
We are working to attract more youth that can be frequently taking the different workshops and activities we do. That is why we started going again to schools, in order to do activities and invite youth so that they can go more time to Tiltik, either for engraving or painting lessons. The activities in schools up until now have been introductory lessons to visual arts. However the last workshop we took with "Instituto de Neuroartes, (with Luc Delannoy and Daiana Mendez)" taught us several techniques that can be used for sensibilizing the youth in general, and where not much emphasis is put to the technichal aspect of art but more in the emotional part of art. We are looking forward to learning more of these techniques with said Institute in the future.
We are working to produce our festivals where we promote music, painting and arts in general through the painting of murals in public spaces, workshops in schools, and music concerts. The first festival was quite successful in the knitting of ties in the networks of artists, aspiring artists, and new audiences. However, it was very difficult to operate and we're trying to join forces with other collectives or teams that can help us produce the event. We're also looking for funding for them.
We are working to sell more works; we have started selling in "Casa Tiltik", in Cuetzalan del Progreso. Our sales are still modest. We want to be able to sell prints and other cheaper merchandise.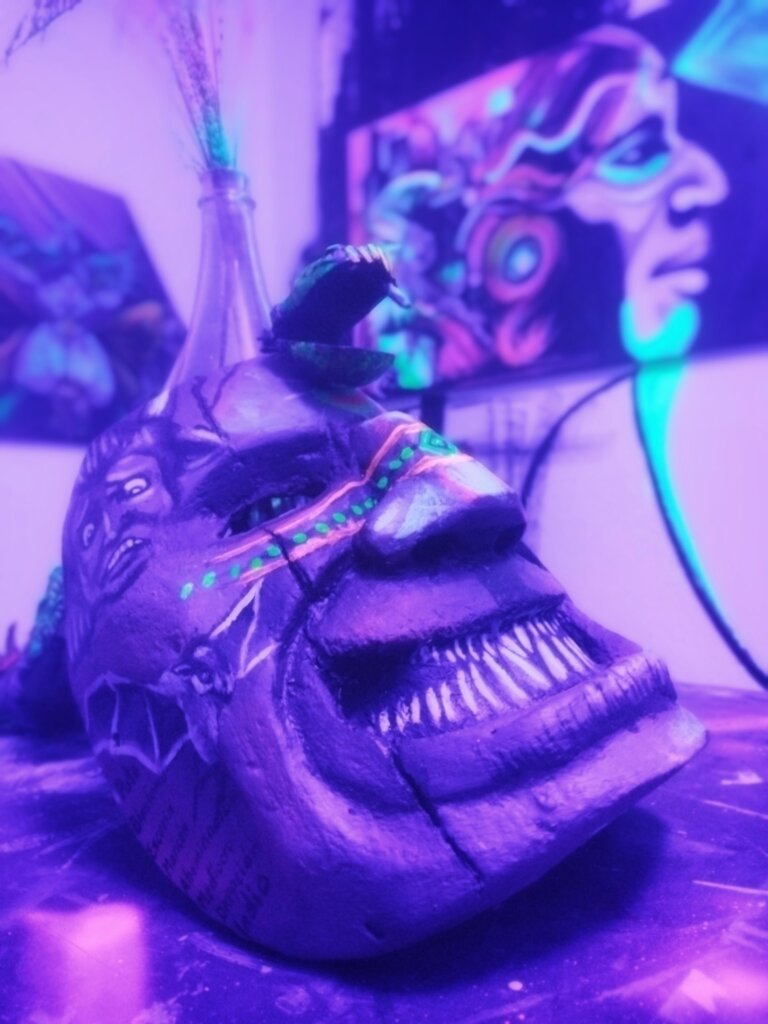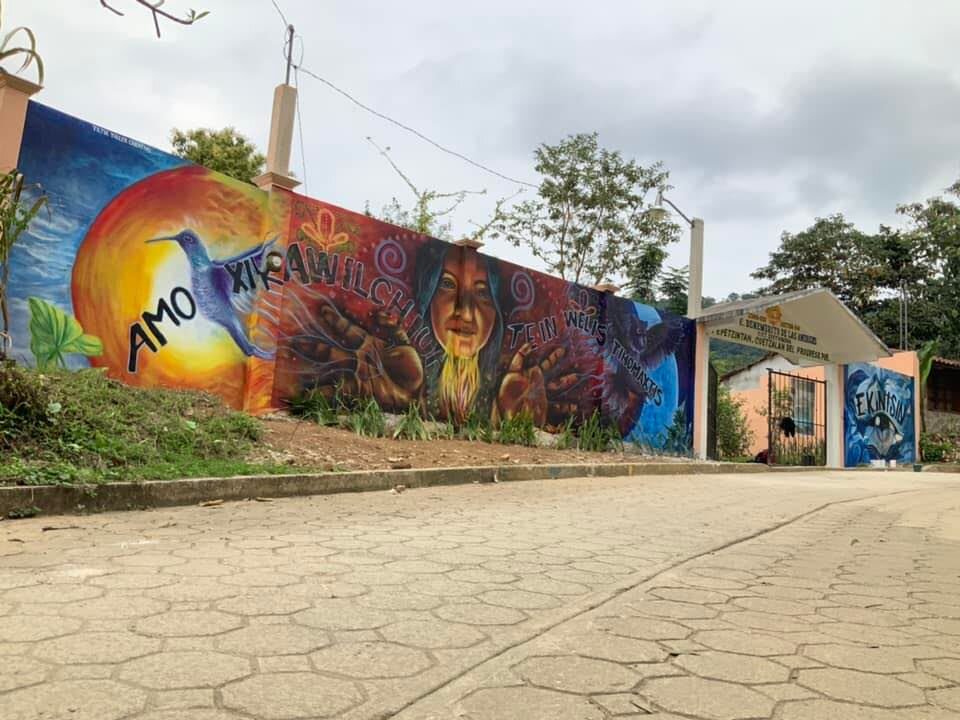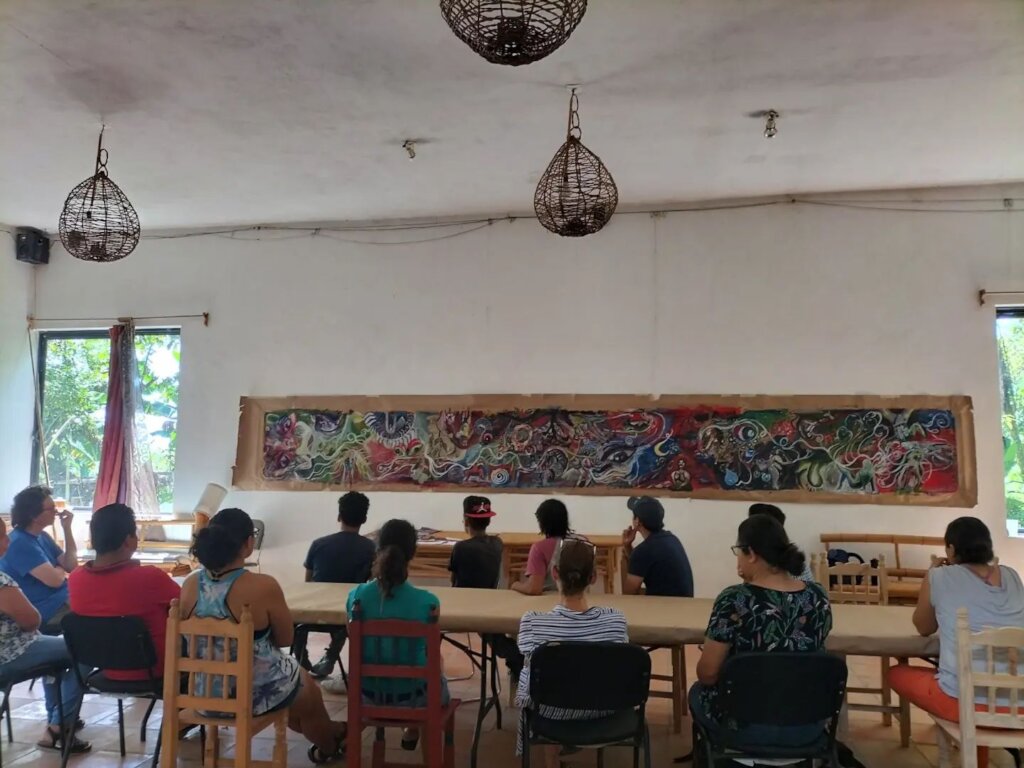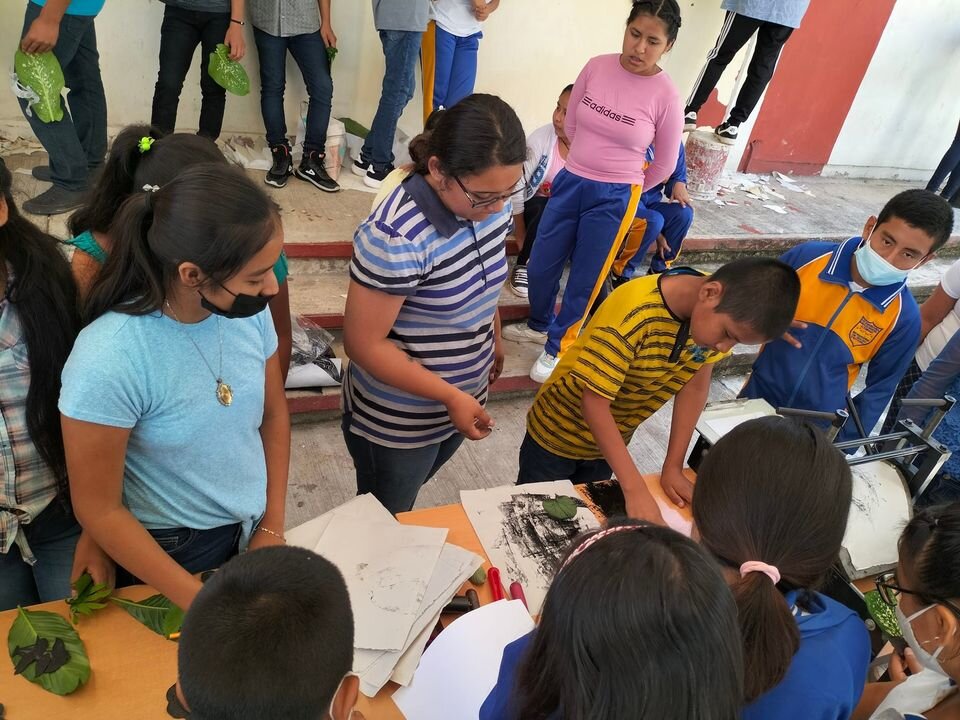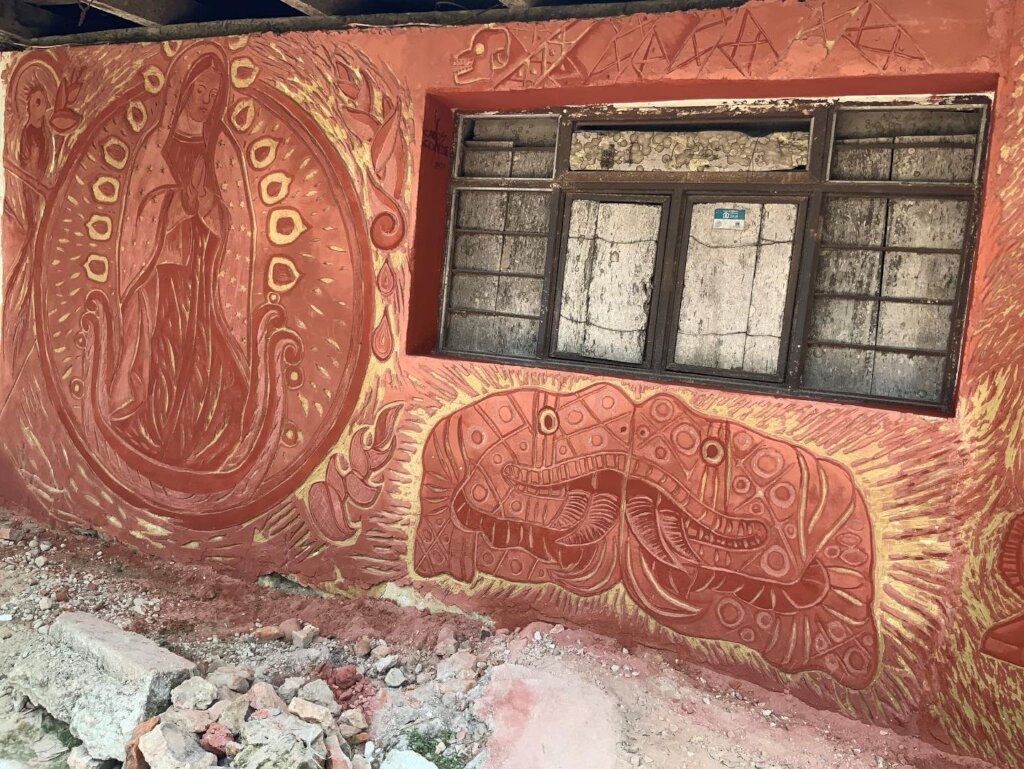 Links: