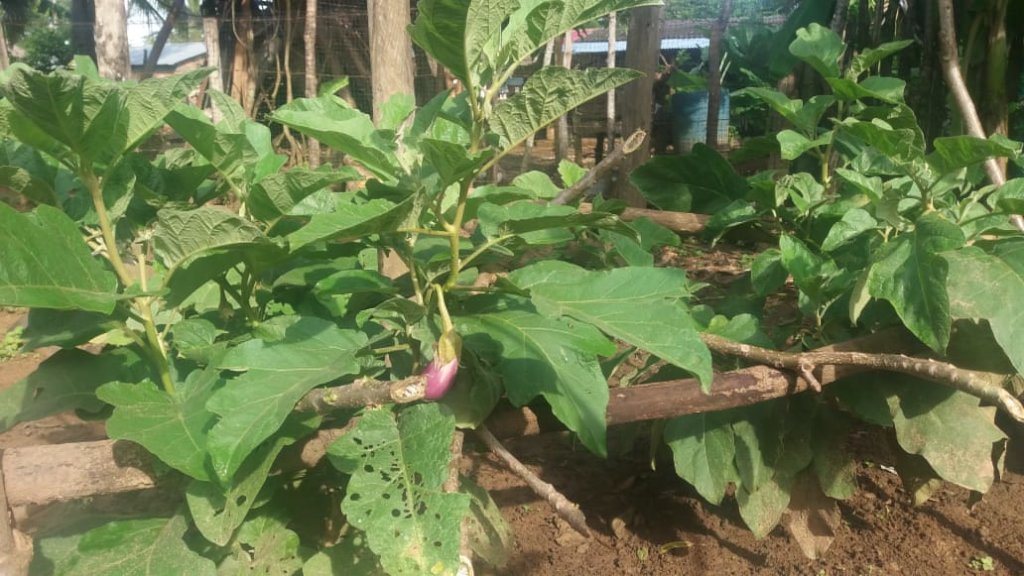 VER REPORTE EN ESPAÑOL MÁS ABAJO
The project has been led by a group of volunteers who are working with 150 women. The women are organized in groups of 30 to 40 women, which are formed in:
• Healthy nutrition
• Personal development, yoga, breathing.
• Childcare
In addition, the creation of home gardens in the patios of their houses is encouraged, seeking to create cultural changes, since, in many cases, families preferred to buy rather than plant.
Volunteers go from house to house checking the gardens, teaching compost, beds for planting vegetables, and creating good habits. These gardens are intended to be a family project for the creation of culture.
Products that can be produced in the region: gandul, corn, aubergines, plantain, spinach, oregano, medicinal herbs, onion, chives, coriander, ginger, basil, ahuyama, yam, yucca, chili, tomato, among others.
During the pandemic, all the support has been through WhatsApp and videos.
ESPAÑOL
El proyecto ha sido liderado por un grupo de voluntarias que trabaja con 150 mujeres. Las mujeres se organizan en grupos de 30 a 40 mujeres, las cuales se forman en:
Alimentación saludable
Desarrollo personal, yoga, respiración.
Cuidado de los niños
Además, se incentiva la creación de huertas caseras en los patios de sus casas buscando crear cambios culturales, ya que, en muchos casos, las familias preferían comprar a sembrar.
Las voluntarias van de casa a casa revisando las huertas, enseñando a hacer compost, las camas para sembrar vegetales, y crear buenos hábitos. Se busca que estas huertas sean un proyecto de familia para la creación de cultura.
Productos que se dan en la región: Gandul, maíz. berenjenas, plátano, espinaca, orégano, hierbas medicinales, cebolla, cebollín, cilantro, jengibre, albahaca, ahuyama, ñame, yuca, ají, tomate, entre otros.
Durante la pandemia, todo el apoyo ha sido a través de WhatsApp y de videos.