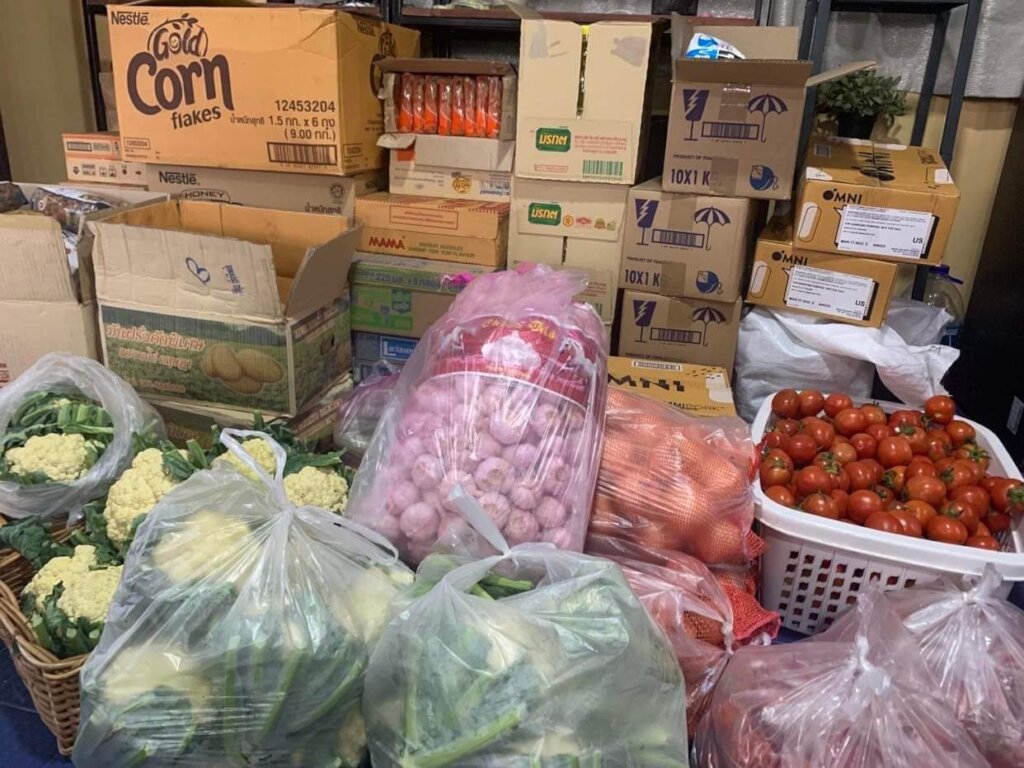 Hello friends,
First, let me share some words of gratitude with you.
" Your kind donation has made a huge impact in our life especially during this hard time. Our family is so thankful for the food donation as well as education material for kids. Thank you again for your kind help."
"My family thanks you for your help. We are so thankful for the food you donate. I am especially thankful for the books and paint colours that you gave me. I use the books and the colors everyday. Thank you so much."
"Thank you for helping our community during this difficult time. We are so thankful that you bring so many different food for us! We are also very grateful for all the nice school materials you brought for students as well."
Thank you to everyone who has already responded so generously to our request.
Last year, with much of your support, we were able to expand the ways we support urban refugees and asylum seekers in Bangkok, Thailand.
The contributions we received last year have been making a difference:
In response to families who stress over whether or not they will have enough food, CLF is now making monthly food deliveries to 43 families.

In response to families experiencing isolation and hopelessness that exacerbate risks of exploitation, Mina, CLF's Program Leader, is connecting with individuals weekly, averaging over 125 encounters a month.

In response to refugee children and youth who can't access education and experience learning deficits and knowledge gaps, CLF has begun distributing individualized education resources for 52 children and youth. Additionally, Mina has begun receiving book donations so that kids can check out books on the days she makes food deliveries.

Families who receive support come from Afghanistan, Iraq, Somalia, and Sri Lanka.
The reality is, we need monthly donors who can help sustain our services. It costs $600 (20,000THB) a month to provide 43 families with food and other essentials (rice, flour, pasta, oil, eggs, vegetables, and fruit)
The good news is, we only need 12 people who can commit to $50 a month to make this possible. If you give through our page on GlobalGiving, donors who set up a new monthly donation will have their first donation of up to $200 matched at 100%!
If $50 isn't doable, maybe you can commit to $15, $20, or $25? There is no such thing as too little!
Thank you,
Team CLF