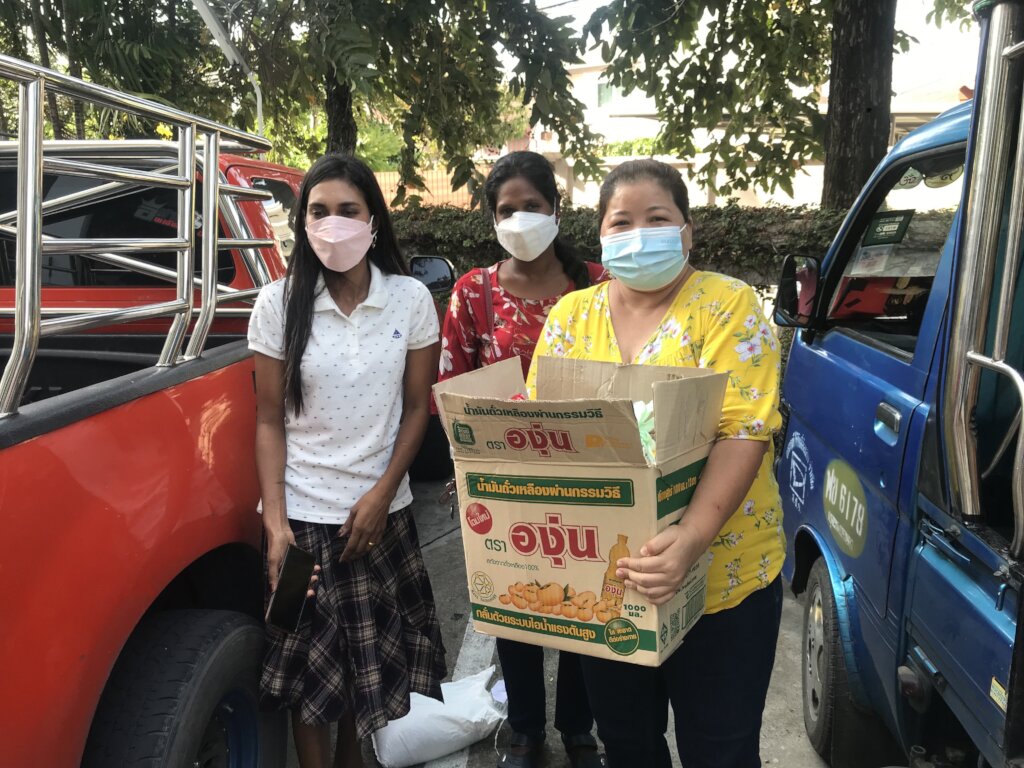 Dear Friends,
You will be please to know that since the launch of our campaign, we have done A LOT with the limited resources we have!
Since our last update, we have increased the number of families we serve to 40 families, over 100 people. With your support, we are providing monthly food deliveries that include hygienic items too. Whenever Mina, our program leader, shows up at one of the three pickup destinations, she is greeted with smiles and gratitude, but the reality is there is still so much need.
This is the challenge we face every day, the inability to meet every need. Recently, Creative Life Foundation was awarded a small grant that will help. Mina will begin delivering bags filled with age-appropriate learning materials to 20 children and youth this month (December 2021) -kids who are of school age but are unable to attend school
Here is a quick overview of what we have done since May
up to 40 families receive food and other essentials monthly

140 members benefiting

250+ encounters

1 family receiving supplemental income

20 children and youth receive education materials (in December)

Families who receive support come from Afghanistan, Iraq, Somalia, and Sri Lanka.
As you know, long-term change requires a long-term commitment. With that, I have some exciting news. Thanks to GlobalGiving, new monthly donations (up to $200) started between December 13 and December 17, 2021 will have their first donation MATCHED 200% -Talk about a bang for your buck!
Monthly donations are very helpful for planning, especially as we finalize our 2022 budget. Consider your monthly donation like a subscription to Netflix or Spotify, except this monthly bill, is helping refugees with food, community, and education resources for children and youth!
With much gratitude,
Team CLF