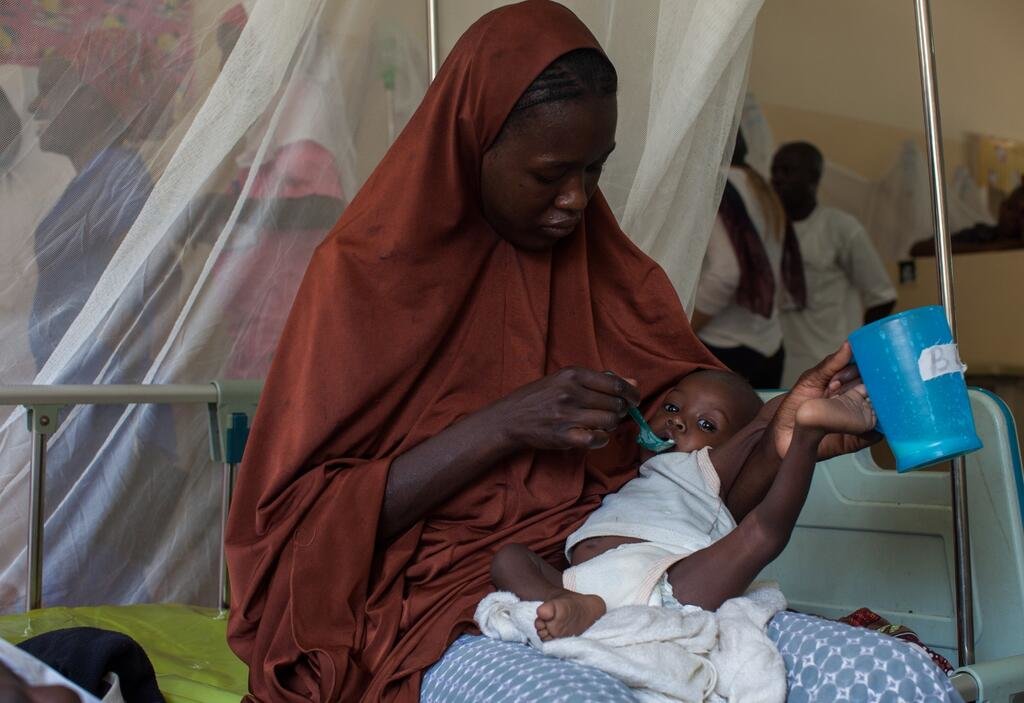 The Impact of Your Support: A path to ending malnutrition
Malnutrition contributes to the deaths of approximately 3 million children under the age of five each year. Experts anticipate a rise in the number of malnourished children as a result of COVID-19. Now, a historic locust outbreak threatens millions with starvation.
As countries already affected by conflict and crisis face the added challenges of COVID-19 and the worst plague of locusts in generations, the IRC is supporting the health of children and families with your support.
A groundbreaking approach to treatment
After four years of research and successful studies in Kenya and South Sudan in concert with partner organizations, we've developed a game-changing approach to combat acute malnutrition.
We bring treatment straight to children in their homes and communities, adapting our programs to safely provide continuous care during the coronavirus crisis. We've already seen success with this approach in training local health workers to treat diseases like pneumonia or malaria.
We've also created simple and intuitive tools that community health workers can use to diagnose acute malnutrition. One example is a color-coded armband that anyone can use to measure upper-arm circumference.
With IRC training and tools, community health workers placed at health posts across Ethiopia have helped to reduce child mortality by two-thirds.
Thanks to your support, families fighting malnutrition right now are helped by the IRC with:
Food and medicine delivered with heightened COVID-19 safety measures;
Medical support from mobile health teams for families in hard-to-access places;
Malnutrition tests, a simplified treatment process, and timely follow-up;
Nutritious, therapeutic foods like Plumpy' Nut, a vitamin-packed, protein-rich paste that does not require preparation or medical supervision;
Economic support in locust-affected regions to mitigate further damage and reduce the risk of widespread famine;
Direct assistance to farmers and livestock herders impacted by locusts, and special support for the most vulnerable facing a hunger crisis.
Thank you for being part of the solution.