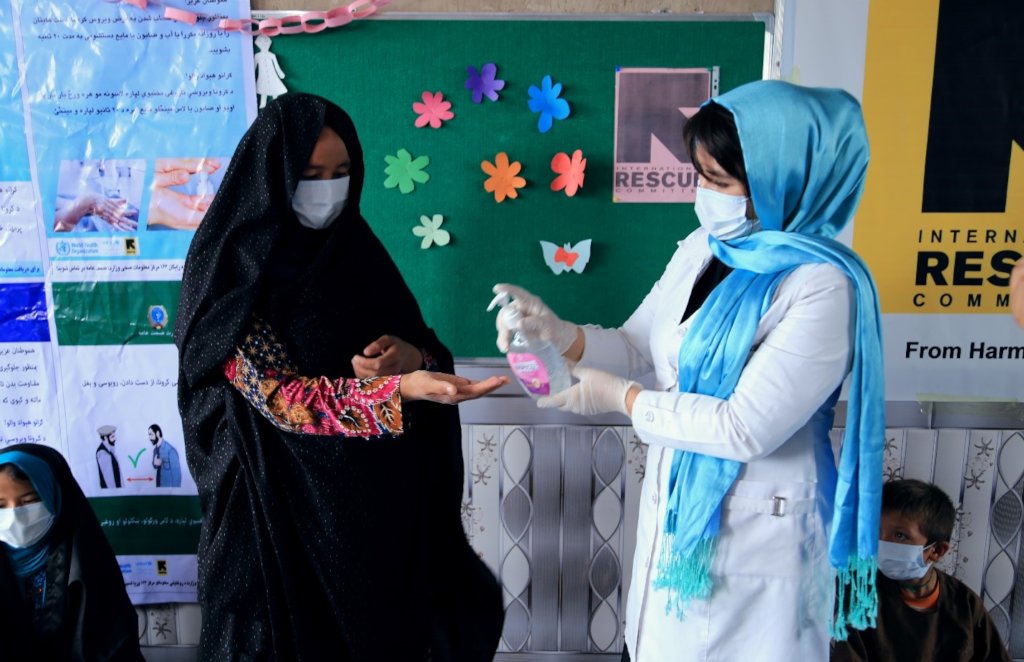 As the world struggles to deal with the fallout from the COVID-19 pandemic, the needs of refugee and displaced populations must not be neglected or forgotten. COVID-19 has overwhelmed health systems around the globe and threatens greater devastation as it spreads to fragile and crisis-affected countries. The pandemic is a global threat requiring a global response, but the International Rescue Committee (IRC) understands that the steps to contain it need to be designed locally to mitigate suffering globally.
A one-size-fits-all model does not work in the global pandemic response. This is especially true in humanitarian settings, which face a "double emergency": the direct health impact from COVID-19 and its secondary devastation to fragile economic, security and political environments.
In humanitarian contexts, living conditions in developing countries make social distancing nearly impossible. Most people cannot work from home, and governments are unable to provide sufficient relief packages or social safety nets. International and domestic restrictions have slowed the transportation of COVID-19 equipment, halted vaccination campaigns, disrupted supply chains of treatment for malnourished children, and prevented medical staff from being deployed in countries with weaker health systems
Many families in crisis areas are living in crowded camps and finding social distancing impossible. The IRC is working inform communities on how to stay safe, where to get support for basic needs, and how to stop the spread of misinformation. For instance, in Jordan, the IRC provided COVID awareness sessions to nearly 2,282 community members and sent nearly 80,000 outreach messages to patients and clients.
Meet Rana and her family
Rana* is one of more than 650,000 registered refugees in Jordan who are trying to recover and rebuild their lives. Some 80% of them are living outside of camps. With its growing national population and high number of refugees, Jordan struggles to ensure that everyone can access quality health care. Limited finances make it difficult for Syrian refugees to access essential health services.
Together with her mother, father, two younger sisters and brother, 24-year old Rana, came to Jordan eight years ago. "We left Dara'a when things started to get really ugly. There was nowhere safe to go," she says. The family sold their belongings to pay for the trip and fled to Jordan. After a month in a tent in Zaatari refugee camp, the family moved to Ramtha, a town some five kilometers from the Syrian border. "After almost a year things got easier and we got used to the situation here in Jordan especially because we were feeling safer and more secure, and were no longer thinking about the possibilities of death and arrest," says Rana, who was newly married when she first arrived.
In 2018, Rana heard about the IRC health clinic in Ramtha and registered herself. "I started going to the clinic to take thyroid medication and whenever I'm sick.
"After five years of marriage, Rana became pregnant, "I was so happy when I found out about the pregnancy, words can't express my feelings. I was in shock and did not believe it at first especially because doctors gave us no hope for pregnancy earlier, but I can only say I was very happy, excited and thankful," she says.
The little money that her family had was not enough to cover the cost of the delivery. Rana was worried because this pregnancy came five years after getting married. She registered for the IRC's reproductive health and maternity consultations and started going for her check-ups. That's when she learned that she was pregnant with twins. "I started getting afraid not because of the twins but because of the costs that come with them, especially as neither I nor my husband are working and we have rent to pay and food to cover along with everything else," says Rana.
In March of this year, as COVID-19 cases spiked around the world and Jordan put in place strict lockdown measures, Rana was in her ninth month. Through the final weeks, she managed to speak with the IRC health team and secure a referral to a hospital where she gave birth to two beautiful baby boys, Ahmad* and Hasan*. The twins had to be placed in a neonatal intensive care unit, which was covered with support from the IRC.
The IRC helps families like Rana's in more than 40 countries around the world to respond to the challenges caused by displacement amidst the pandemic.
*Names changed and identities hidden for protection reasons.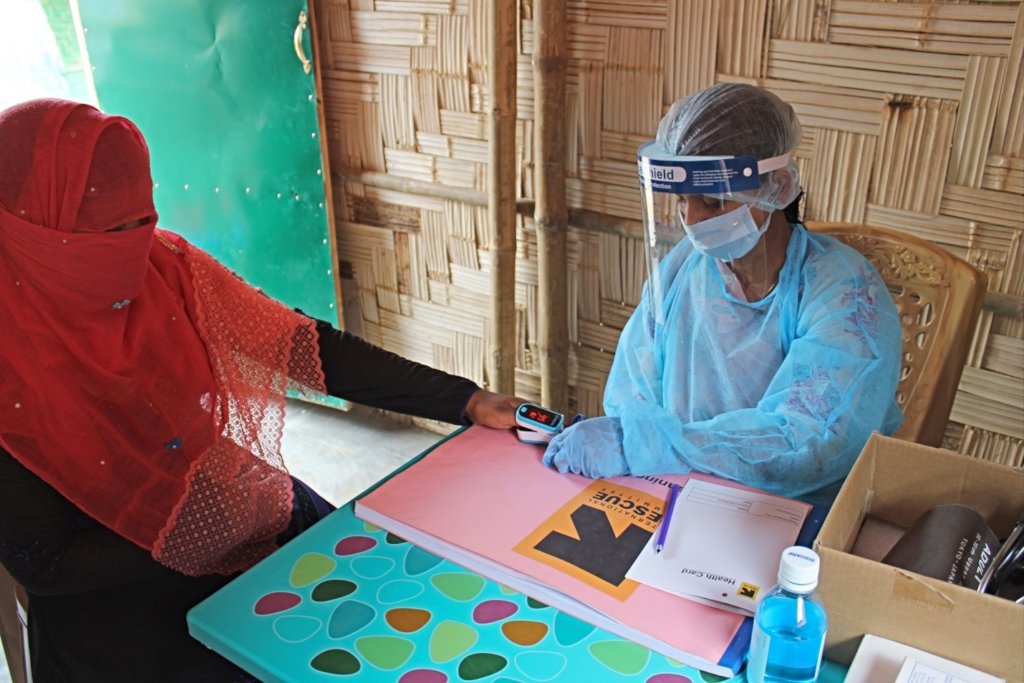 Links: