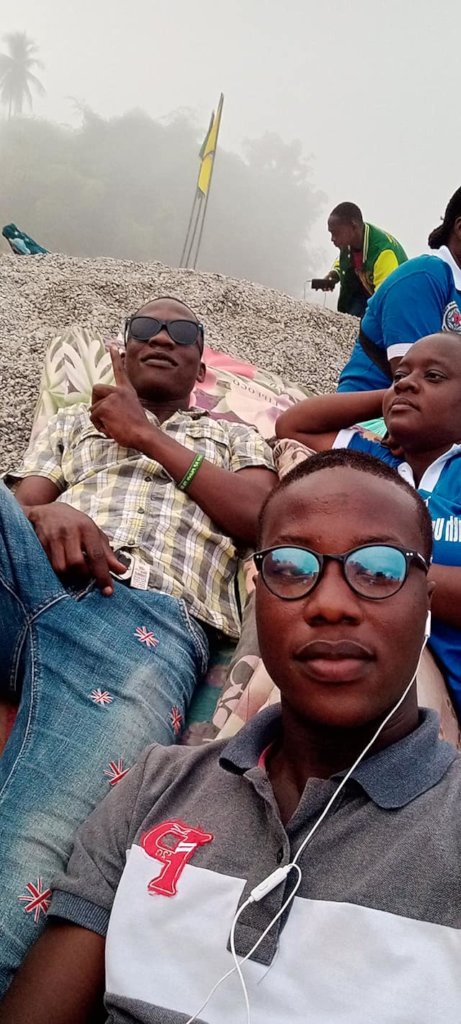 There are several unique attributes about camping that can be replicated in the most challenging situation, like COVID 19. Camp's philosophy encompasses respect, love, obedience, unity, collection of ideals and ideas, creativity, innovation, patience, gratitude, hope, adaptability, discovery, etc.
During the period under review, we felt that the integration of most of these attributes would bring a zero-tolerance to COVID 19. It wasn't possible to meet in a large gathering during this challenging time in our lives. We quickly innovated an e-message, SMS, social media, and WhatsApp connection to remain in touch with each other. These innovative practices became a possible replacement for our usual camp tradition. Our campers began motivated and felt like being together. Though we did not meet in large groups, we felt the spirit of being at camp through these innovative practices. We played games, debated the issue, sang songs together, exchange gifts, and read our novels together. The name "Education over challenges at summer camp proves to be the real title of this project at this time.
Also, we met in small groups during the period under review to discuss, play, and learn the fundamental issues about COVID 19. This put our youth in a better position to be refreshed and prepared to spread each-one-teach one COVID 19 educational awareness
One participant stated in these words "thank God for camp and camping tradition. It had helped us to be better prepared even before COVID 19 emerged. Those things that I have learned at camp are now resonating very well during this global crisis".
Another participant said quote "if everyone in the world had gone camping at one point in their lives, they would learn these camp values and would apply them at this time. Maybe by now, COVID 19 would be eradicated."
Another participant also said quote "the problem created by COVID 19 is more than the COVID pandemic itself. As a result of COVID 19, hunger, unemployment, increase in other sicknesses, criminality, and crime, human rights abuses including SGBV, rape, etc., have increased. But I am grateful I learned the camp value, and it is helping me to overcome numerous challenges associated COVID at this time".
I will suggest that camping program be institutionalized after this COVID 19 fight. The lesson learned from camp should be applied to solving some of the world's biggest problems. Thanks to our donors who contributed to our effort during this challenging moment in our lives