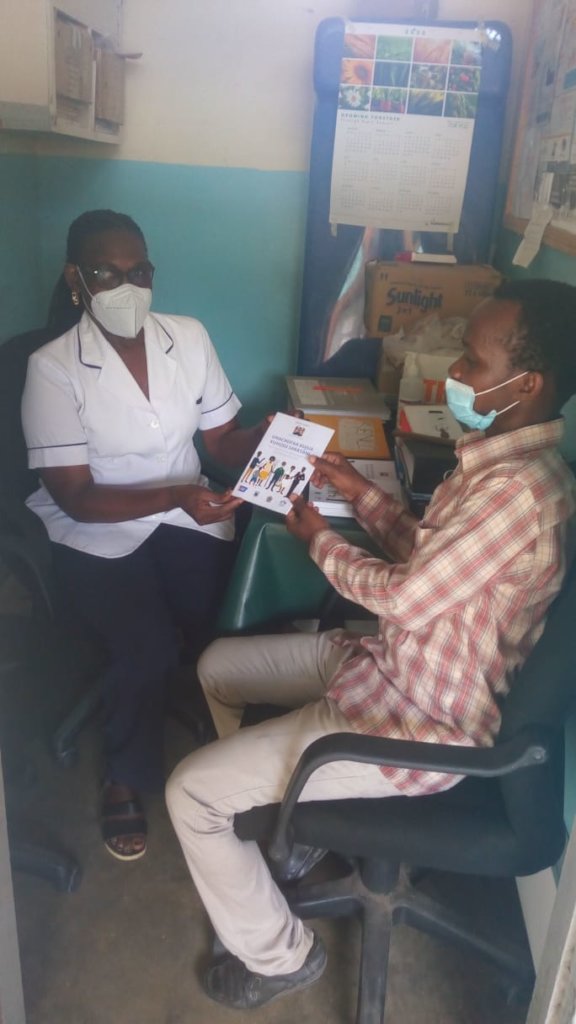 CREATION OF AWARENESS ON CANCER AT ALL LEVELS IN KENYA – GG4551
PROJECT UPDATE REPORT 2
INTRODUCTION:
The Kenyan Network of Cancer Organizations (KENCO) is the National umbrella body of over 35 registered cancer civil society organizations, spread throughout the country, active in various aspects of cancer control in Kenya and committed to a united response against cancer.
KENCO participated in the GlobalGiving's March 2020 accelerator campaign for our project entitled 'Creating cancer awareness at various levels in Kenya.' The project's aim is to raise the levels of awareness on cancer and its management among health workers, patients, caregivers and the general public. The project will ensure that cancer education materials are consistently provided to patients and caregivers in cancer centres across the country by oncology health workers trained to effectively communicate with cancer patients. The project aims to train 60 health workers, print and distribute over 100 cancer counselling flipcharts to the health workers, print and distribute over 15,000 cancer and caregiver booklets and print and distribute over 50,000 cancer IECs for the general public.
To date, KENCO has managed to raise over $8900 out of a target of $ 25,000. In addition, KENCO won an extra USD 2,000 (for most unique donors), USD 1,000 (on bonus day) and USD 638 in matching funds during the March accelerator bring the total amount of funds raised to date to almost $12000.
ACHIEVEMENTS:
Kenya, like several other countries is faced with the COVID-19 pandemic. The disruptions brought about by the COVID-19 pandemic have affected our cancer control work. However, we have managed to adjust and achieve the following:
Training of Oncology Heath workers on Cancer Education Materials
The training was conducted on 14th August 2020. 34 participants who were mainly oncology health workers in direct contact with cancer patients from 13 health facilities were trained in a 6-hour long session delivered virtually via the zoom platform. The main aim was to introduce the participants to cancer education materials for patients and caregivers to enable them to use and distribute these materials moving forward. Specifically, the training was intended to help participants:
Understand the content of the cancer education materials for patients and caregivers.
Be able to accurately/appropriately use the cancer education materials and respond to cancer patient and caregiver questions.
To learn about effective communication best practices, including counselling skills and how to apply them in interactions with cancer patients and caregivers.
Anticipate and address barriers that would make supportive communication with cancer patients and care givers difficult.
To discuss common work place challenges and how to mitigate them especially during this COVID-19 period.
The training was of absolute importance to the participants as it addressed some knowledge and skill gaps and equipped them with crucial skills that will help them in their work to the benefit of the cancer patients and care givers that they serve. These skills are especially on effective communication and breaking bad news. The participants showed a lot of excitement towards the content of the training and the cancer education materials themselves and it is the hope of the training organizers and facilitators that the knowledge and skills gained empowered the participants and this will translate to high-quality services offered to cancer patients.
The training also opened avenues for existing and upcoming cancer centres in the country that were left out in the past to start receiving and distributing CEMPC materials and thus ensuring that the materials reach to as many cancer patients as possible. The virtual training was a success despite the few challenges noted and there is definitely room for improvement in future.
Printing of cancer education booklets for patients and caregivers
During the period and with funds raised from GlobalGiving, KENCO managed to print 3500 copies (2000 in English and 1500 in a local language) of cancer education booklets for patients and caregivers. The cancer education booklets for patients and caregivers are owned and copyrighted by the American Cancer Society and were developed in close collaboration with The Ministry of Health of Kenya, Kenyatta National Hospital, Moi Teaching and Referral Hospital, Aga Khan Hospital, and the Kenyan Network of Cancer Organizations (KENCO) who provided technical guidance and design recommendations. The booklets are distributed to newly diagnosed cancer patients and are meant to educate cancer patients or their caregivers on the disease and its management.
Distribution of Cancer Education Booklets for Patients and Caregivers
Between July and October 2020, has managed to distribute 4,300 cancer education booklets for patients and caregivers to 21 partner health facilities for onward distribution to newly diagnosed cancer patients or their caregivers. Of these, 1550 copies were distributed to 9 health facilities that were newly trained while the rest were distributed to 12 health facilities that have been actively distributing the materials in the past, this being an ongoing project. KENCO also distributed 80 counselling flipcharts for use by health workers in counselling and passing information to cancer patients.
Creation of awareness on cancer among the health workers and general public
KENCO, with support of other partners has continuously been raising public awareness on cancer especially during this COVID-19 pandemic through social and mass media platforms and specifically during various commemoration days as follows:
Childhood Cancers Commemoration Month
September is childhood cancer awareness month. KENCO, together with our 3 member organizations used this opportunity to create awareness on childhood cancers as well as advocate for better childhood cancers management services in the country. KENCO and partners conducted a month-long social media campaign to highlight various issues around childhood cancers. KENCO also joined our member organization, HENZO Kenya in commemorating World Chronic Myeloid Leukemia (CML) Day on 22nd September. Through a virtual event, creation of awareness on CML and its management was done.
Breast Cancer Month
October is commemorated world wide as Breast cancer awareness month. Together with the Ministry of Health and other partners, KENCO has been a part of the planning processes for various activities planned in the month. The National theme for this year was. Give hope. Save lives and was meant to create awareness on breast cancer among the general public to inspire them to be alert to changes in their breasts and seek breast cancer screening services for early detection and treatment and to inspire hope among those already diagnosed with breast cancer. Specifically, KENCO supported the following activities:
Caregivers webinar
The aim of the training was to highlight various issues around being a caregiver to a cancer patient especially so highlighting how caregivers should also take care of themselves to avoid burnout and psychological/emotional drain on their part. The webinar was attended by over 50 participants and was well received. From the feedback, gotten from participants and facilitators, KENCO will be hosting a follow-up webinar.
Primary care workers webinar
The webinar was hosted in collaboration with Kenyatta National Hospital and the Ministry of Health. The aim was to sensitize primary health care workers on breast cancer in order to raise their index of suspicion to improve chances of detecting breast cancer early and avoiding misdiagnosis. Over 180 primary care workers attended.
Social and Mainstream media campaign
KENCO was at the forefront in creating awareness on breast cancer during the breast cancer awareness month. KENCO together with other partners including the Ministry of Health developed a month-long social media content for posting in various platforms. The themed messages were posted as planned and we were able to reach over 25,000 people with the messages on KENCO's social media platforms alone. KENCO also strongly participated and facilitated various cancer survivors to participate in various mainstream media appearances to create more awareness on breast cancer.
FUTURE PLANS
Printing of Cancer Education Booklets
With the funds raised during the GlobalGiving's Little X Little campaign in September 2020 and later disbursed in October, KENCO plans to print a few additional copies of cancer education booklets for patients and caregivers.
Distribution of Materials
Before the end of the year, KENCO plans to undertake another distribution round to replenish the stocks of partner health facilities.
Creation of awareness on cancer through various media outlets – KENCO continues to create awareness on cancer among the general public through the various platforms.
CONCLUSION:
Improving cancer awareness among health workers, cancer patients and their caregivers gives hope to cancer patients and inspires them to positively accept their diagnosis and adhere to treatment regimens leading to better health outcomes and survivorship. Creating cancer awareness among the general public promotes cancer prevention and routine screening which will ensure early detection and assure better treatment outcomes. This will ultimately reduce the cancer burden in the country. We hope that despite the global COVID-19 pandemic, we shall continue to raise more funds in order to bring our project plans to fulfillment. We also are grateful to all our donors who have continued to open their wallets and donate for us despite the pandemic. Together we shall achieve our goal.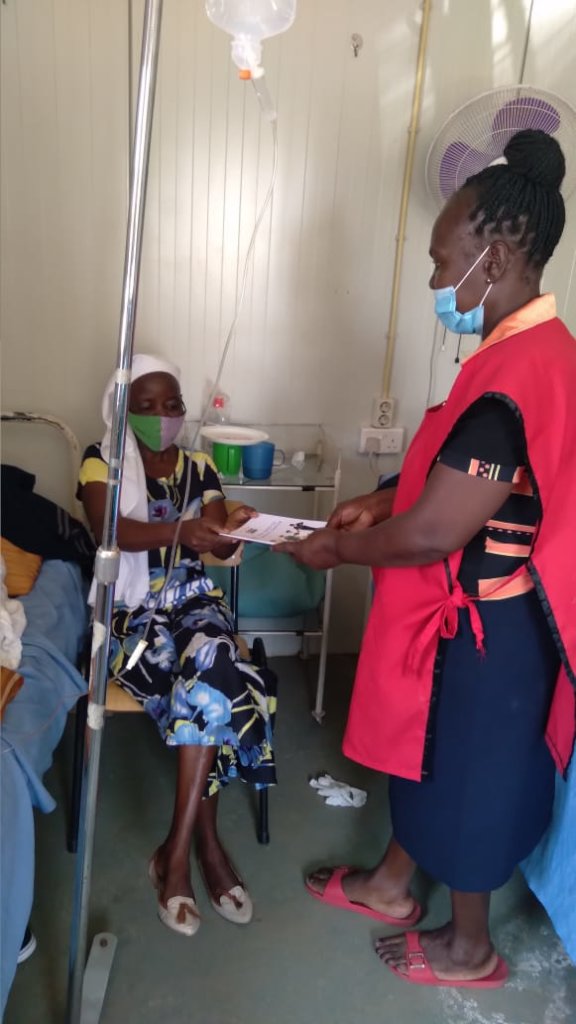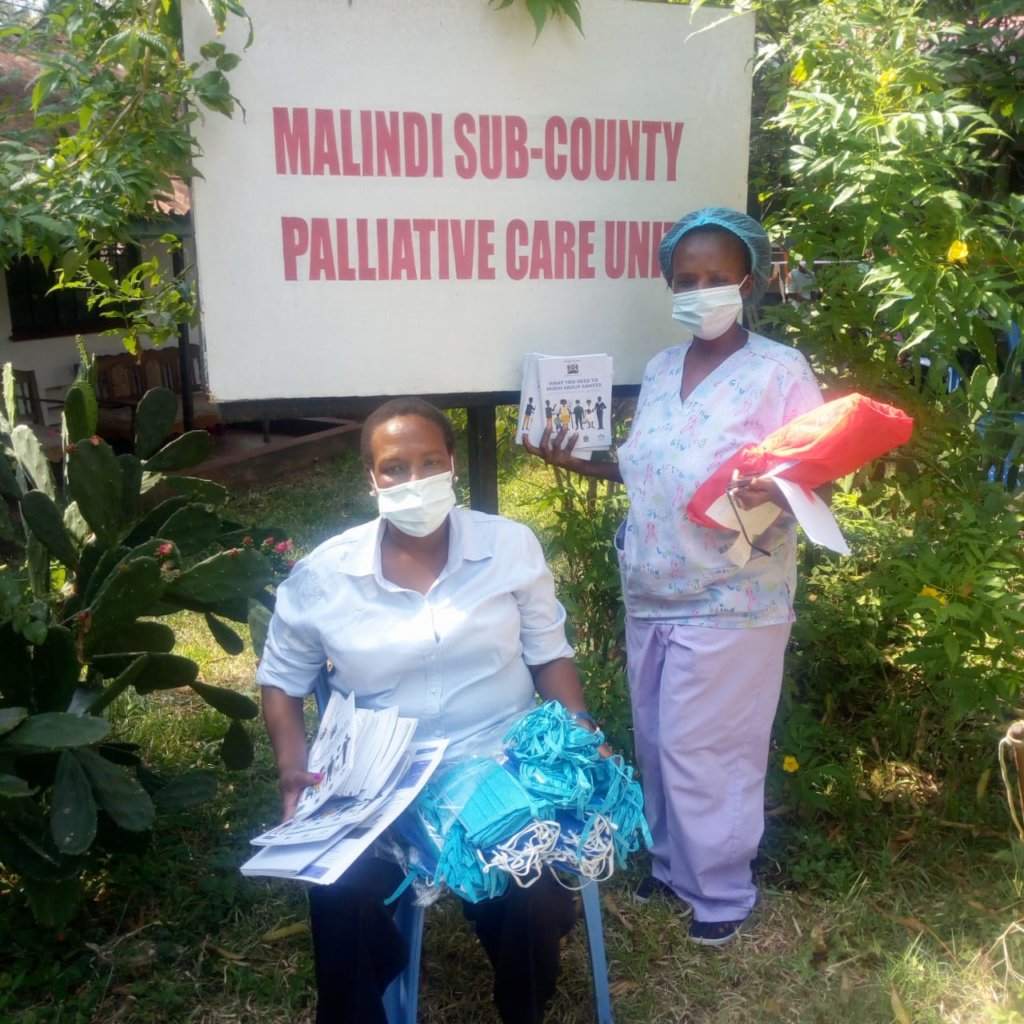 Links:
Attachments: