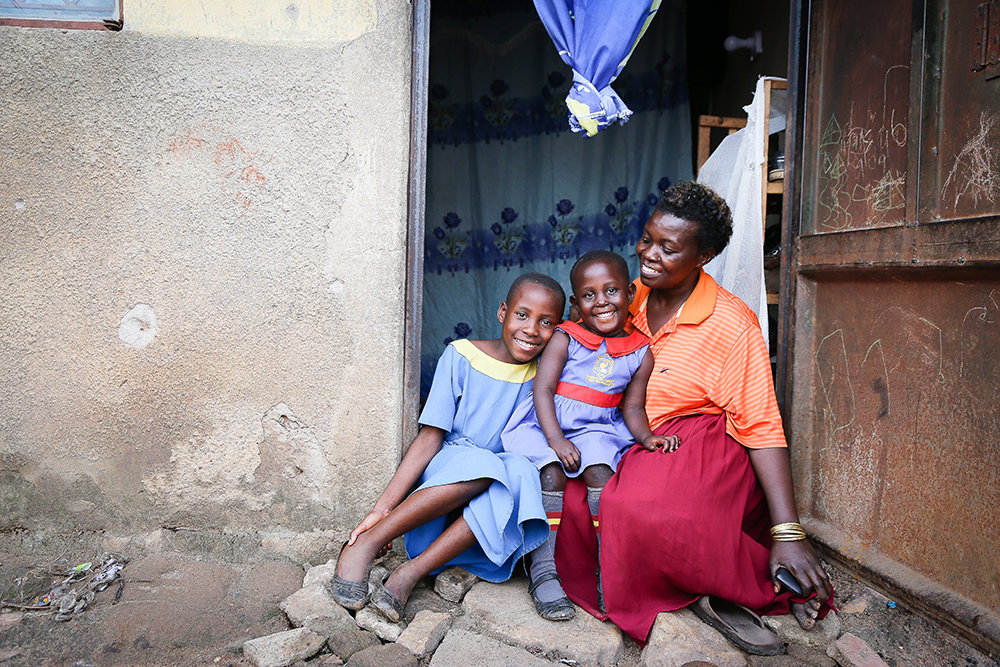 Caroline has faced many challenges in trying to raise her family out of poverty in Kampala, Uganda, but she has worked tirelessly to overcome them. For the past 10 years, she has managed her own business selling fruits and vegetables from a stall in the local market to help support her four grandchildren who live with her. They all currently live in a single room near her business in the market and her husband lives elsewhere in the village since it is overcrowded. Caroline's son and daughter were not able to afford all of their children's needs, so the majority of her meager income now goes towards feeding and clothing her granddaughters and grandsons and keeping them in school, which she considered her top priority. Her granddaughters, Precious, 9, and Grace, 4, have big dreams for the future, like becoming a teacher and a nurse, and Caroline is determined to make their dreams a reality.
Caroline joined an Opportunity International Trust Group made up of other small business owners and market traders eight years ago to help expand her business, receiving her first loan and valuable training to improve her operation. Her investment in her business helped it grow, but everything changed when tragedy struck three years ago. A large fire swept through the local marketplace, destroying her stall and all of her produce, leaving her and so many other entrepreneurs with nothing to sell and no choice but to start over. However, with Opportunity's support and another loan, she was able to quickly rebuild her stall and purchase more produce to sell, and now she not only rents her market stall—she owns it.
Recently, Caroline also began using Opportunity School Fee Loans to help pay her grandchildren's school fees. "Before that I used to have to beg and borrow from different people for school fees," Caroline said. "Without the loan, I'd have to choose which child could go to school." When she could not afford all of their school fees, Caroline was forced to pull Precious out of school, and she would help her at her stand in the marketplace instead. Now that she has a School Fee Loan, Precious is back in school and receiving a quality education and the chance for a brighter future. "I want to see my grandchildren finish university," Caroline says, "then, when they graduate, they'll be able to find good jobs like nursing and teaching."
Caroline also has dreams of her own, including buying a piece of land where she can build a new home for her family. Although she knows she will undoubtedly face more challenges in the future, now she has hope and confidence that she will be able to overcome them and pursue her dreams with the support of Opportunity. Caroline is just one of many inspiring entrepreneurs who you have helped uplift in Uganda. You are equipping entrepreneurs, especially women, to perpetuate a cycle of lasting transformation in their lives, in their families' lives and across their communities.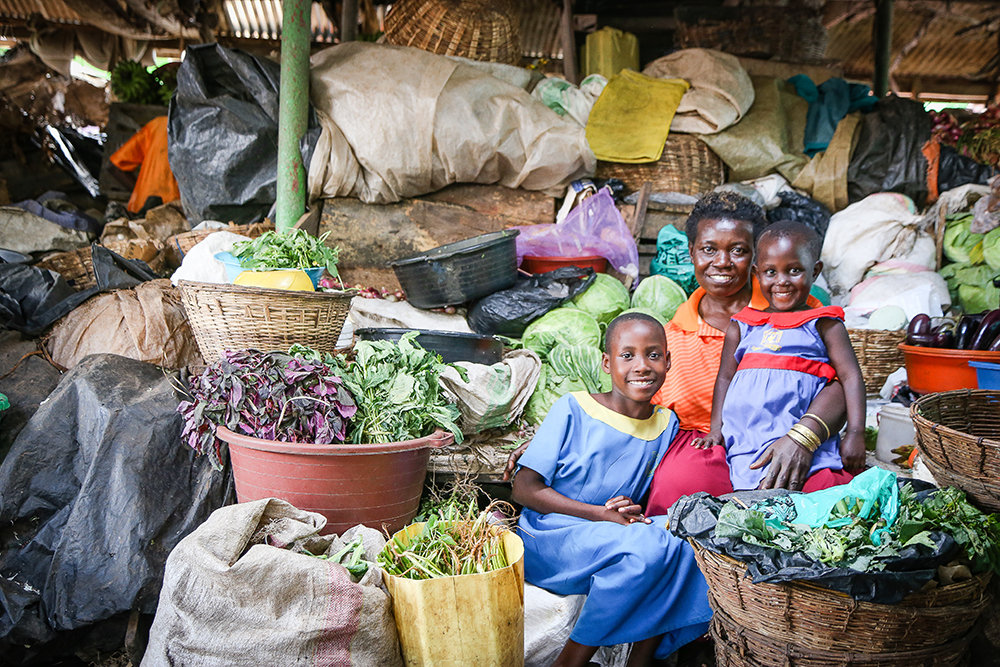 Links: