Project Report

| May 29, 2019
Recruiting Upriver...Paying it Forward!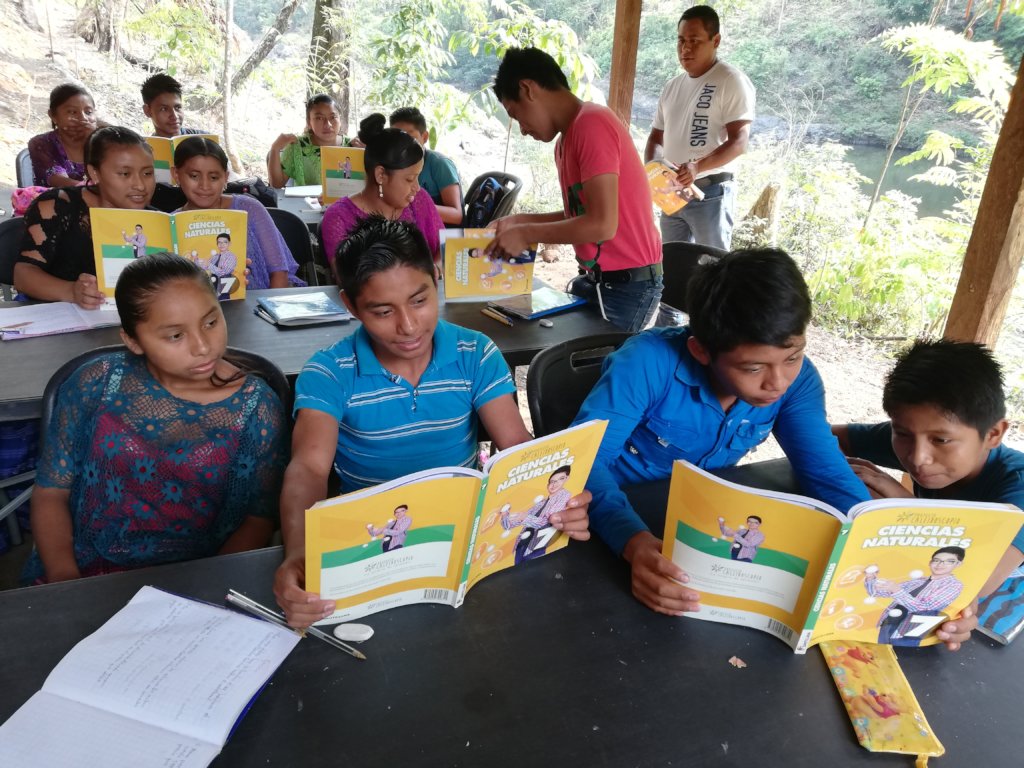 We thank you, GlobalGivers! Now first-rate Guatemalan texts are available to all students at the Instituto Básico Comunitario Ak' Tenamit, a Mayan middle school in the village of Seacacar. These books extend opportunities to their youth like never before. In this small community, where few adults can read and write, limited economic resources are available. Educational Director Emanuel Carrera Requeña explains that the town council is focused on creating opportunity, not dependency, with gender equality for all people that live on the banks of the Sauce River. Here, translated from Spanish, is a recent letter from Emanuel, updating us all.
Hi Friends:
I greet you from Guatemala City. Things have gone spectacularly well for each of the villages at this "Looking for Opportunities" conference. Our days are filled while we work towards completion. We know that all is possible when people have access to education. It is good that the essence of (Seacacar's) sustainable tourism project is to finance education for the young men and women that live on the shores of the Rio Sauce watershed, so they are able to learn new things in our middle school.
In comparison to prior years, income from tourism has been low due to (local) roadblocks…Nevertheless we are committed to elevate Seacacar through the promotion and publicity of our majestic Seacacar Canyon.
Our student population grows every year; our facilities already are inadequate. For that reason we have put together a temporary classroom on the river's edge. It doesn't meet basic requirements, but we think of the phrase "Where there's a will, there's a way." We are working on proposals for various non-governmental organizations, and also some for government, to see in what way a classroom construction project could evolve. The work is arduous, but our commitment to bring sustainable tourism to Seacacar is strong.
We hope to greet you this year with positive news for Seacacar. Personally I thank you endlessly for all your effort to raise funds and buy books, or for other projects (the solar-powered library, for example) that will strengthen our community. I send photographs of the boys and girls studying, together with their beloved teachers. I hope that they serve you well. All send hugs to Kim, Debbie and Luke.
Emanuel Carrera Requeña
With good teachers and quality textbooks, Seacacar now has the resources to provide a quality education to more young people in thirteen neighboring villages. Council members are very proud of these educational gains, and are venturing upriver to recruit next year's students. Paul Heesaker, founder of the Rios Fund and the Seacacar Canyon Natural Reserve tells us, The community wants to extend the help that they have received to others. They are paying it forward!