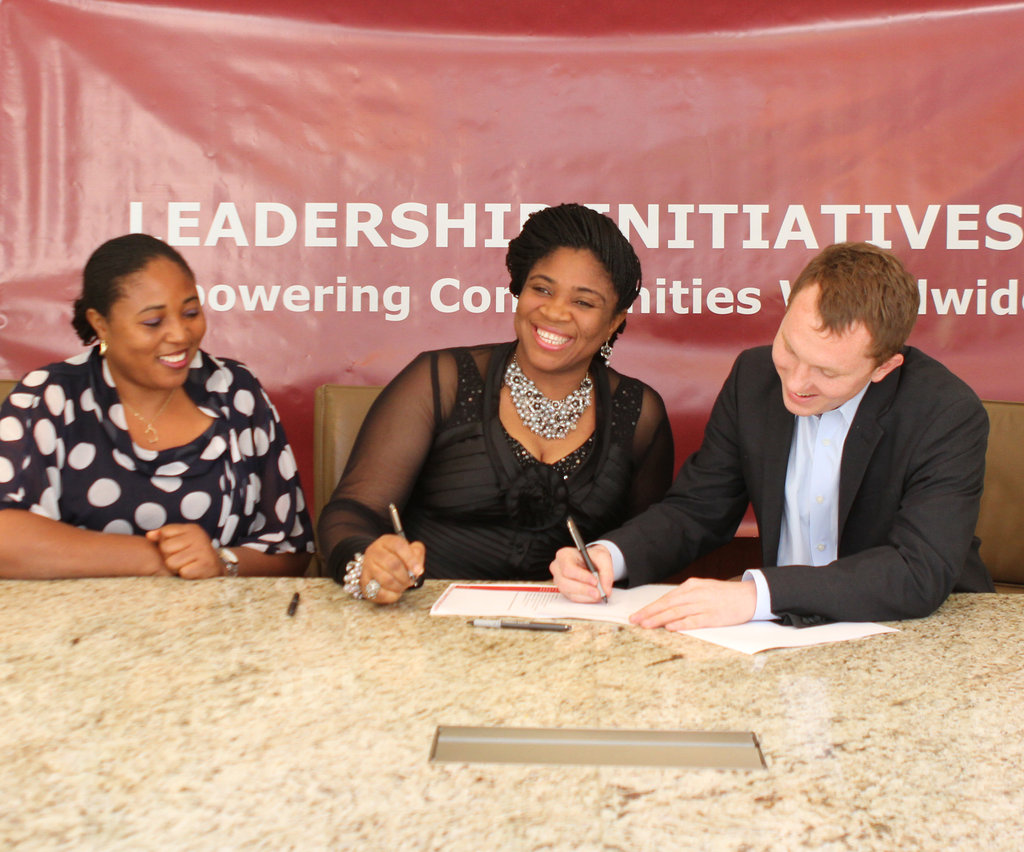 Dear Phenomenal Leadership Initiatives Supporters,
Leadership Initiatives Expansion has begun! It is with great pride to announce Leadership Initiatives has finalized its first partnership with the A3 Foundation run by Chief Aisha A. Auda-Emeje to expand our programs to Kogi State, Nigeria. This partnership will fund Leadreship Initiatives expansion to three new locations over the course of two years within Kogi State transforming hundreds of lives while creating new and innovative businesses that will in turn change thousands of lives throughout the State.
Because of your kind and generous support our current programs in Bauchi State have become a shining example of how local development can be acheived throughout Nigeria and has attracted individuals from USAID, the State Department, GlobalGiving, Kogi State, Kaduna State and Oyo State governments. Every group that has visited our programs have walked away astonished by what we as a family and organization has acheived.
In 2011, Leadreship Initiatives established that our programs can do what few if any other Nigeria development programs have ever acheived; community development through locally owned and sustained businesses that in turn are investing in new local leaders, businesses, and ideas that build better lives for all those involved.
In 2012, Leadership Initiatives will start to transform lives across the Globe, besides our current expansion into Kogi State Nigeria, Leadership Initiatives expansion committee is taking open applications for expansion into new countrires across the world who want to invest and support programs similar to the projects in Bauchi State. Current applicats include, Ghana, Kenya, Angola, Egypt, Burma, Romania and Jamica. If you have thoughts, connections or know of nations that would be ideal and would like to support Leadership Initiatives expansion into their country please contact me at mbailly@leadershipinitiatives.org
2012 will also push how Leadership Initiatives impacts US students at the high school with our Business Alliance Program or BAP. US students in high school will now receive SAT/ACT training, guidance during the college application process, and scholarship assistance while raising funding for business training in Nigeria. Each school will also be responsible for working with one business to help identify and solve one major infrastructure problem. These exchanges have already led to improved fish farming techniques (in turn raising capital and feeding more people then ever before), and better welding and tailoring techniques. Several U.S. students received scholarships for their efforts. This project is transforming our nations future leaders by giving them experience in business managment, creation and problem solving at an internatinal scale pushing them years beyond their peers.
These success have also lead to our first BAP program at the University level with Georgetown University. Students within Georgetown have helped Leadership Initiatives refine our Orphan Care Program to meet with international standards that will protect and help grow orphans in the projects care while ensuring they receive skills training so they can one day provide for their family. Other Georgetown Students created new fish farming methods for Bauchi State fish farmers, brought Leadership Initiatives to the attention of the Nigeria Caucus from the United State Congress and are currently working with Leadership Initiatives Board Members to create even greater accounting and transparency measures for projects. This has lead to Leadership Initiatives being named Georgetown Universities Partner of the year from the Georgetown University Center for Social Justice.
In the coming weeks Leadership Initiatives Bauchi State Program will begin taking new applicants for its fall 2012 class, current interested applicants include both a son and daughter of previous Leadership Initiatives Leaders who if accepted will be the 2nd and 3rd second generation leaders for LI. Last year we accepted Hamza Musa son Mohammad of our Fish Farming programs who went on to create a new market business to sell fish and other farming products to the local community giving them greater access to affordable and healthy food.
I look forward to announcing even greater achievements later this year because of supporters like you. So thank you from the bottom of everyone's heart here at Leadership Initiatives. If you would ever like to speak to our staff on the ground, a project leader, one of our Business Alliance student participants, we would love to set up a Skype chat for you.
We would also love to have you involved with Leadership Initiatives if you ever want to help grow our programs, learn of ways you can participate or have new ideas on how to develop our programs please contact me at mbailly@leadershipinitiatives.org. Your hard work and intelligence is the greatest gift we could receive as we try and create a better world.
Wishing you, your family and your friends the absolute best from your family here at Leadership Initiatives!!!!

Sincerely,

Marshall

--
Marshall Bailly II
Executive Director
Leadership Initiatives
4410 Massachusetts Ave., NW #236
Washington, DC 20016
(p) 202-465-4796 (f) 202-280-1221
www.LeadershipInitiatives.org