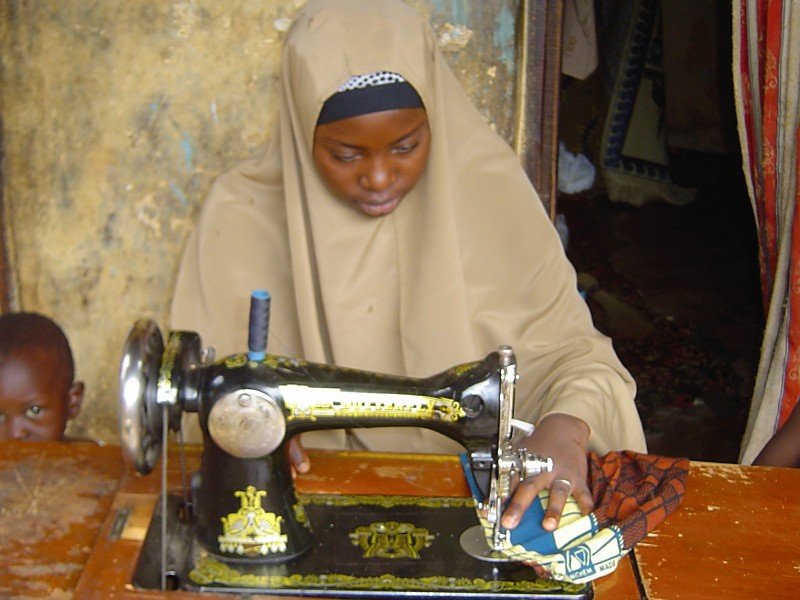 PROJECT UPDATE FOR NOVEMBER 2011
FISH FARMING
The beneficiaries are reinvesting the money earned during the previous harvest, and identifying areas for improvement. Up until now they have been maintaining the concrete tanks, but they are hoping to make the shift to plastic tanks soon. They haven't yet determined whether the money earned will be used to purchase the plastic tanks, so the concrete tanks will be used for the upcoming harvest, after which the final decision will be made. They continue to enjoy working together as a team, but are also looking forward to the possibility of expanding so that each beneficiary can run his or her own farm.
The beneficiaries have also been working in their farm planting crops and are currently preparing to harvest the crops. They plan to proceed with the fish farming immediately after crops have been harvested.
COMPUTER LITERACY
The computer training for physically challenged persons has brought significant opportunities to the students, and has encouraged them to become independent, successful members of the community while successfully reducing the number of people who resort to begging on the streets. The new graduates are continuing to work on expanding and developing their computer skills. Some of the more advanced students were able to use their skills and the machines given to them to invest into a business, like a computer center or a photo studio. One of the students elected to become an instructor and to teach individuals who are in need of computer skills.
Still others are applying for admission into tertiary institutions with the goal of establishing a career in IT, and LI-CGLAO is willing to assist those who are interested in learning new computer skills like Hardware Maintenance, Local Area Network and Graphics Design etc.
SKILLS ACQUISITION
Welding business: the beneficiaries are highly committed to the business and were eager to approach and learn any type of metal work, no matter how technical it could be. Many of them have become experienced enough to train others as well, and are looking forward to developing these opportunities.
Tailoring: What started with just a sewing machine and its accessories has turned into several established businesses. Many beneficiaries have rented shops and purchased additional equipment in order to handle expanding business, while others are learning more about the art of designing clothing.
Motorcycle Repairs: the beneficiaries have worked harder in learning how to repair new modern motorcycles, which has opened new doors of opportunity as motorcycle vendors seek their assistance in coupling and assembling new motorcycles for sale.
NEW SKILLS ACQUISITION PROJECTS
Carpentry: currently being trained as apprentices and they are doing remarkably well.
Car Mechanic: currently being trained as apprentices and they are doing remarkably well.
Electrician: currently undergoing orientation on IBA's methods
Bead making: currently undergoing orientation on IBA's methods
Plaster of Paris (POP): currently being trained as apprentices
Cobbling: currently undergoing orientation on IBA's methods
Fattening: currently undergoing orientation on IBA's methods
Irrigation Farming: currently undergoing orientation on IBA's methods
Poultry Farming: currently work is been done to expand the already established business