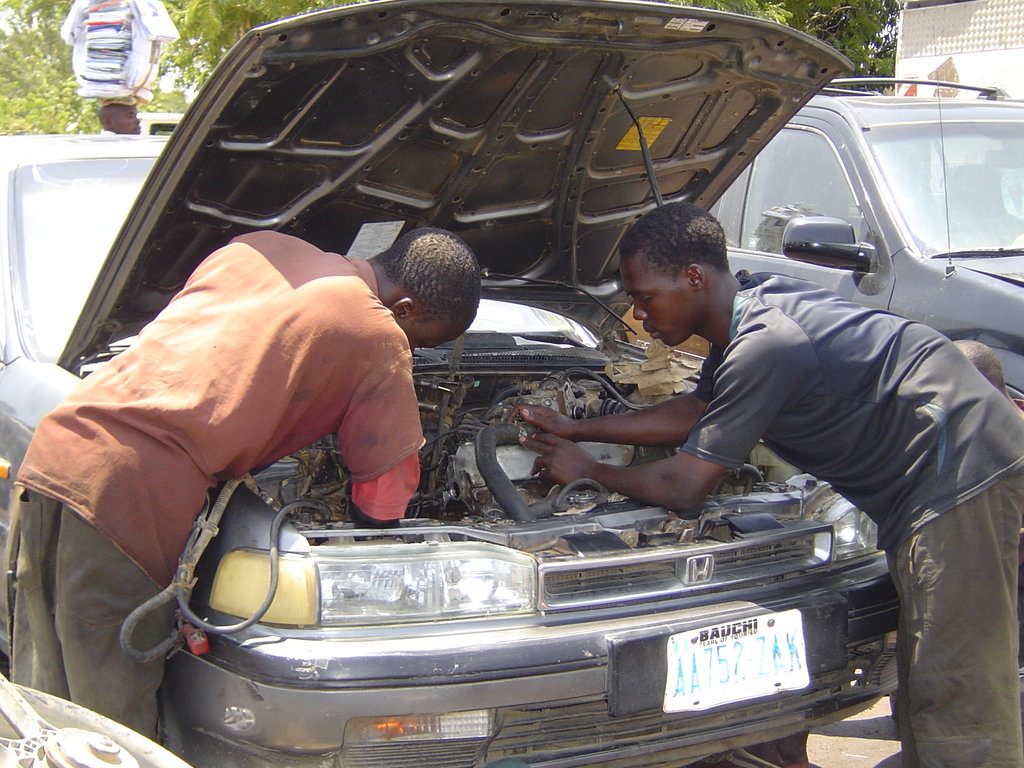 Dear Donors,
All of Leadership Initiatives (LI) cannot thank you enough for your kind and generous support. Your donation went directly towards helping community leaders gain the skills they need to launch new business initiatives in the fields of; mechanics, carpentry, electronic repair, tailoring, farming, transportation and more.
In practice this means we will be able to help more men and women like 2013 graduate Umar Inuwa create jobs and transform lives. Umar, who at 23 came to Leadership Initiatives with the idea of opening up his own photo studio was able to train with LI learning how to own and operate a business. LI then was able to give him advanced training in digital photography, photo editing software and printing while helping him find local investors to get his business off the ground.
Today Umar is community leader, his business employee's three people, all of which now can afford to send their children to school, he is assisting his father in taking care of his siblings and has taken in 8 orphans. Three of which have entered LI's Orphan Independence and Skills program (our greatest accomplishment to date).
This program was implemented by our business leaders in Birshi, Nigeria, where the city has historically lacked the infrastructure necessary to create and maintain such a project. Under the Orphan Care Initiative, each business may accept one to three children in need for whom they will provide resources and exposure to Leadership Initiatives core values. When the children become age-appropriate they begin an apprenticeship from another business in the project, leading to gainful employment and education. This program is giving new hope and creating infrastructure that, only decade ago, would have been beyond imagination.
Umar like many LI graduates plans to reinvest in Leadership Initiatives programs. In 2013 alone, 26 previous LI graduates fully funded new business initiatives and used their savings to expand their businesses into new areas and villages. Creating jobs, transforming lives and building a greater community for everyone involved.
This growth was also made possible by donors like Microsoft. Microsoft's Youthspark program allowed us to supercharge our donors with matching opportunities which lead to dramatic growth for LI in 2013.
This increased community development has attracted attention and praise from GlobalGiving, the State Department and USAID; all of whom visited the program sites. Our accomplishments within Nigeria have inspired even greater support from their organizations to ours.

Other LI highlights include our International Business Alliance Program (IBAP); now IBAP students in the U.S. receive SAT/ACT training, guidance during the college application process, and scholarship assistance while raising funding for business training in Nigeria. Each school is responsible for working with one business to help identify and solve one major infrastructure problem. These exchanges have already led to improved fish farming techniques (in turn raising capital and feeding more people then ever before), and better skill sets for welding and tailoring shops. Several U.S. students received scholarships for their efforts.
Since 2004 LI projects have resulted in the gainful employment of hundreds of people. We continue to change lives and transform every area we work within. 2014 promises to be an even greater.