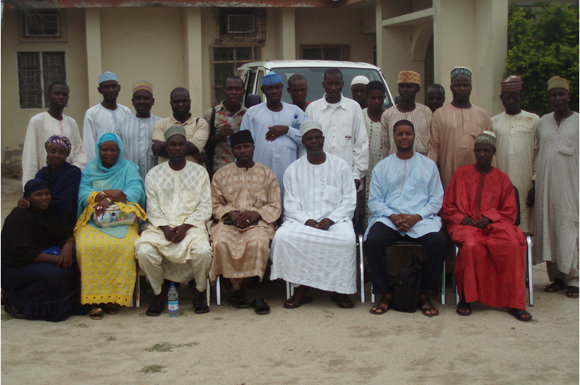 Dear Amazing Leadership Initiatives Supporter and Donor,
Thank you so much for your generous donation to Leadership Initiatives.
In the past year, Leadership Initiatives has instigated multiple programs, classes, and Microprojects that are making a difference in Nigeria. Leadership Initiatives started 9 businesses and 10 new projects. The businesses range from mechanics/car repair to irrigation farming. There is also a wide variation of projects including bead making and carpentry; the goal is to improve all aspects of the Nigerian community and Leadership Initiatives has received a tremendous amount of support as we look for new ways to improve and further develop growing communities.
In addition to starting a wide variety of businesses and projects, Leadership Initiatives continued to ensure that the beneficiaries were taught the necessary skills to continue running businesses independently. Because of their newly acquired skills, the businesses run efficiently, providing a steady income for families. Because of LI intervention, children whose fathers, mothers, brothers and sisters are now employed can attend school, and have a chance for a brighter future
Leadership Initiatives has received help from generous donors, such as yourself, as well as additional help from Microsoft and A3 Foundation. LI would not have such success without benefactors. We would love to have you further involved with Leadership Initiatives. If you ever wish to help grow our programs, learn of ways you can participate, have new ideas on how to develop our programs or skype with the people on the ground, please contact me at mbaily@leadershipinitiatives.org. If you wish to become a monthly donor, we offer a special program through GlobalGiving.
If you wish to learn more concerning the progress of Leadership Initiatives, you can subscribe to our newsletter or contact us directly.
Thank you again for your generosity. 2012 was a phenomenal year, and 2013 promises to be even greater.
Sincerely,
Marshall Bailly
Executive Director
202-422-3234
mbailly@leadershipinitiatives.org