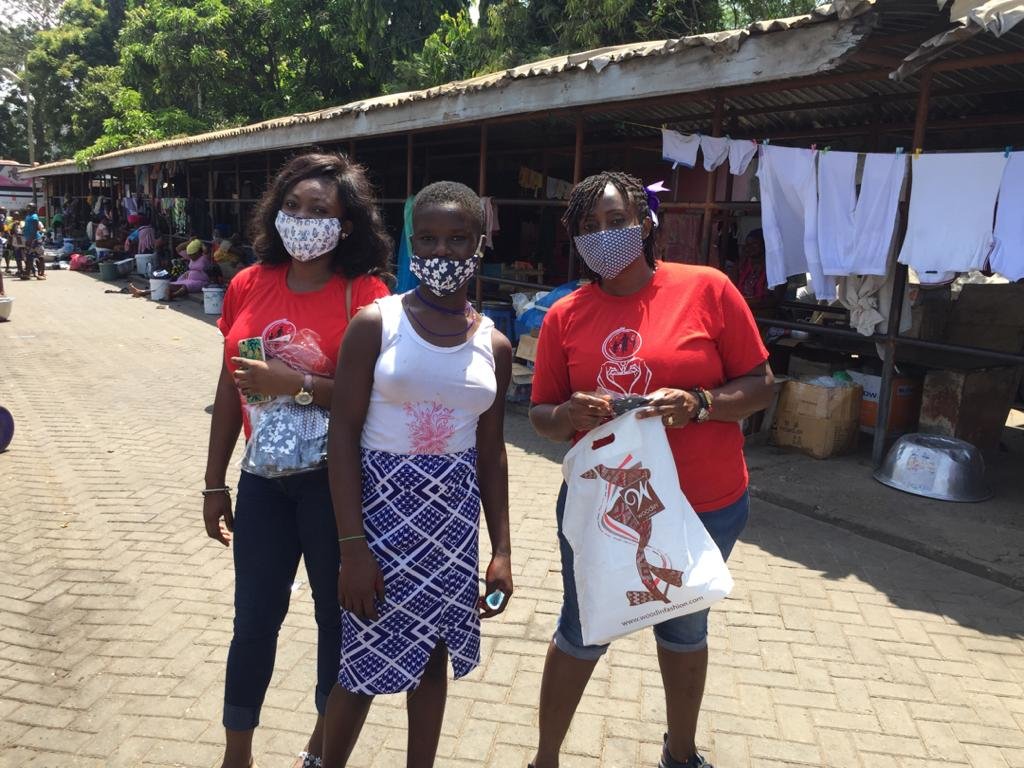 Hi
Greetings from Dels Foundation.
For the past five months, headpotters in Accra lost their livelihood as a result of the impact of covid 19. They spent days on the streets of Tema Station which has become home, in the suburb of Accra Central, doing chores, caring for their younger children, and hoping there will be enough food for them. When the lock down was imposed many lost hope because money has been tight—and for them the window of opportunity feels like it, too, is getting tighter.

This is an uncertain time but thankfully to you our donors you stood in the gap for them. Your selfless donations made a difference. With support from GlobalGiving of a $1000 micro grant,we were able to quickly train 5 of our teenage mothers on one of our projects to produce 5000pcs of face mask which we distributed to them. We educated them on the protocols of covid 19 and how they could keep safe regardless of their plight. We also added 500 hand sanitizers and disinfectant soaps.
We are hopping to give them more education and access to a public toilet in the months ahead, we must ensure that these headpotters of whom most are adolescent girls have a chance to learn, to stay healthy, and to stay safe.
I hope you'll learn more about this remarkable work and join dels Foundation to support these girls today
What we choose to do now will echo throughout the lives of these girls, their communities, their countries, and our entire world. We owe it to them—to all of us—to support them in this critical moment.

Comfort Glikpo
Project Team Lead
Join Dels Foundation to empower girls around the world through education and better livelihoods
Links: