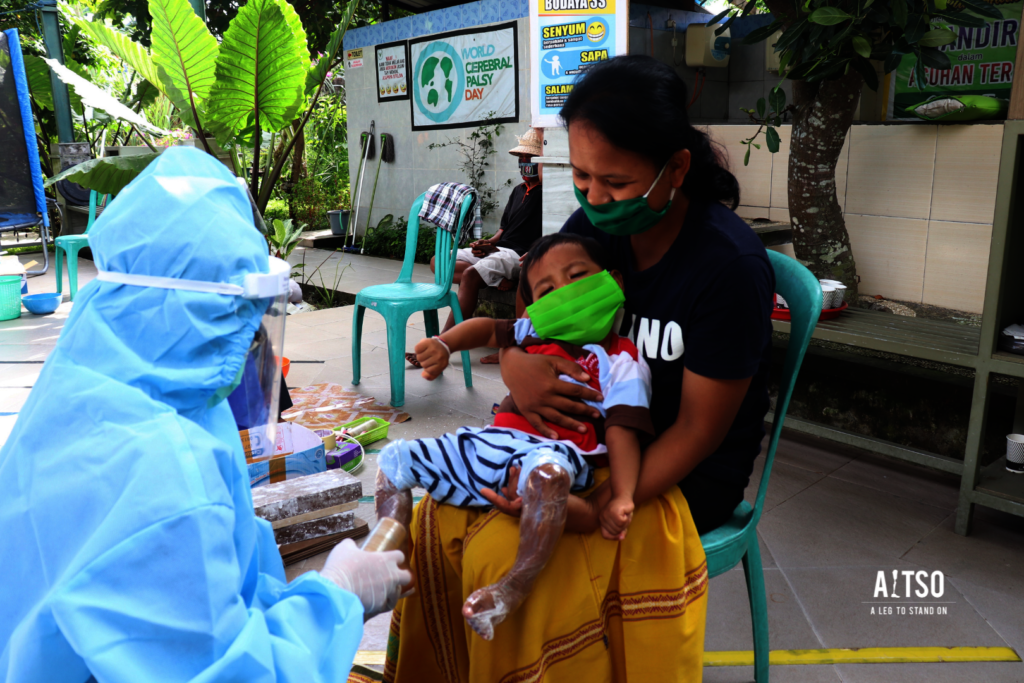 We know that 2020 brought lots of obstacles and hardships. We are so thankful that you helped us stay committed to our CoolKids through the turbulent and uncertain times of 2020.
Because of your support we were able to offer the teams in each of our 11 programs in 10 countries the
personal protective equipment (PPE) needed to operate safely, ensuring
our CoolKids did not have to choose between mobility and health.
One of those was our program Puspadi Bali, in Bali, Indonesia. Despite ever changing lockdowns in 2020, Puspadi was able to treat 174 ALTSO CoolKids in need with our direct product support - including Joshi modular prosthetic limbs, prosthetic feet, and custom fit orthotic devices.

"Thank you very much for your huge support to protect our staff, clients, their families and the communities" - Putu Juliani, Puspadi Operations Manager

We are proud to share that we are the first, and only organization, to ever provide modular prosthetic limb components to Puspadi Bali, free of charge.
In 2021, as developed countries roll out their inoculation plans, our programs in the developing world will likely be left to continue to wait before the option to be vaccinated is an option.
As such, we still need your help to provide more PPE & sanitizing equipment.
We estimate that in 2021 alone, our CoolKids and their providers will need at least another $50,000 in PPE to ensure safety to staff and patients.
Every donation truly does count. Just $5 provides 10 CoolKids with the face masks needed to significantly reduce risk of contracting COVID-19.
And if you join our CoolKids Club - an automatic, recurring donation program - you can help us provide follow up treatment to 6 children each year with just $25/month.