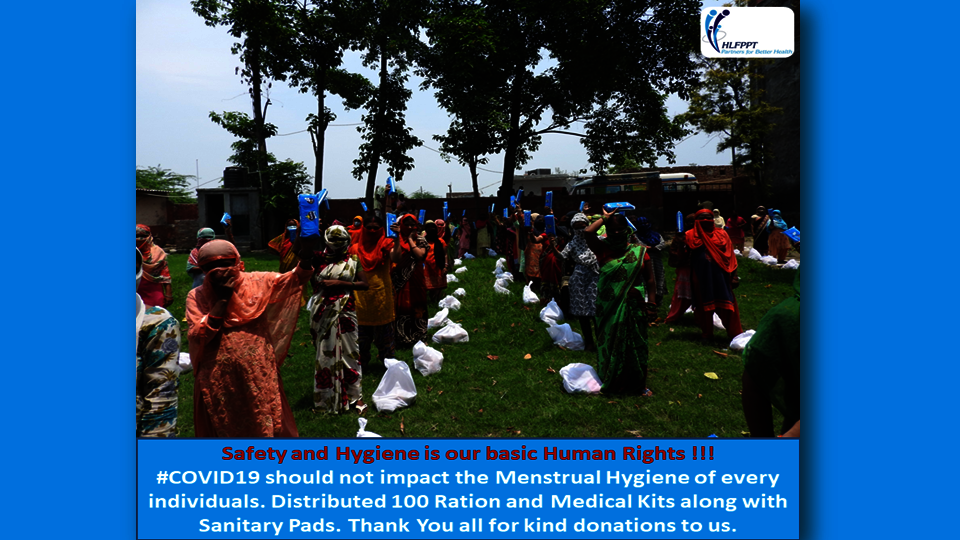 Dear Donors, Supporters, and Friends, !!!
Namaste from India !!!
First of all, On behalf of local communities affected by deadly coronavirus we are thanking you for your kind support.
We greatly appreciate your gift (Donation/Charity) to Project "COVID-19 Crisis Relief & Support in India" through GlobalGiving Portal in the past few days.
It is through the generosity of individuals like you that we can carry out our work. Please accept our sincere thanks.
We feel privileged that you selected our project to support out of so many wonderful causes. By adding your donation, you've become a part of our community of supporters and we're thrilled to have you on the team.
Until our project is fully funded, we will be sending you regular reports about our work. This will keep you informed about all our accomplishments and show you how your generous donation was used.
At this moment, the donated amount is not much to withdraw the same. We are waiting for other donors to help us. So, a good amount can be used for maximum benefits for poor and marginalized families. I hope you enjoy learning about our work and continue to stay engaged with our team.
Please consider telling your friends and family about our project and share this. You can use this share link on social media, WhatsApp, or just bring us up in conversation. Sharing with your community why you chose to support our organization will help us increase the work we can do in our community.
Note: It is a matter of fact that due to some administrative reasons, the donation made towards HLFPPT for Corona Relief Project will not be disbursed. Team GG is working to resolve the same and post-correction, reimbursement of the fund will be done so that our field team can provide more relief activities.
Learn more about HLFPPT- http://hlfppt.org/
Thank You from all of us,