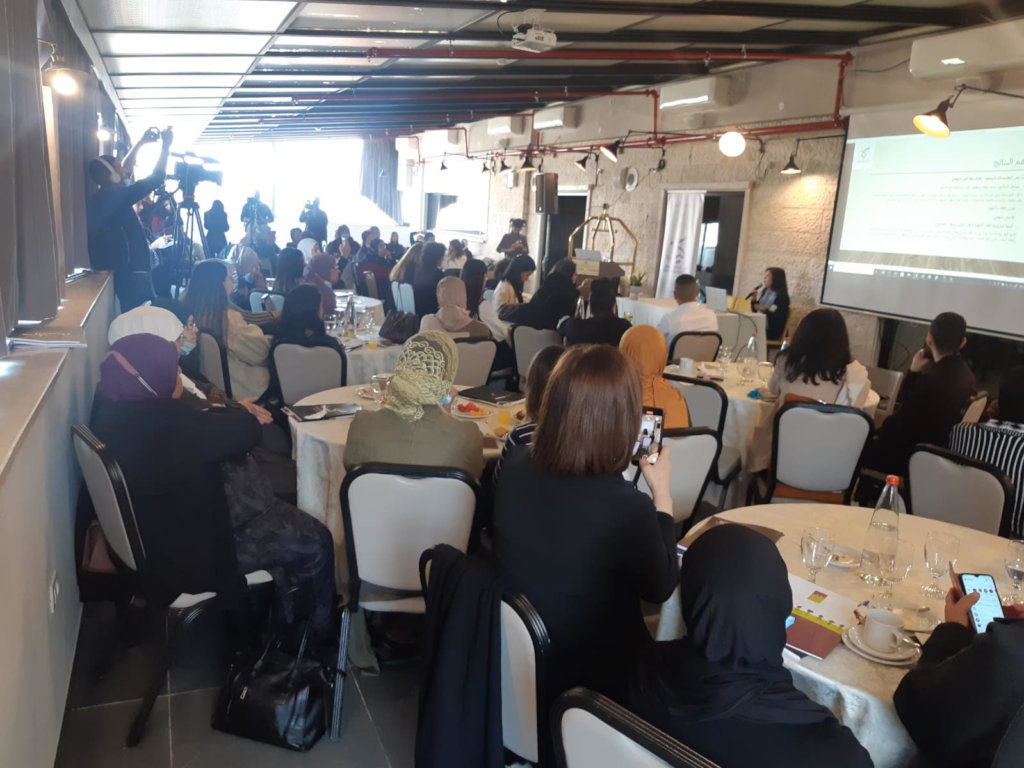 Dear Friends,
Thank you again for your support of Kayan Feminist Organization as we continue to work to address the needs of Palestinian women during the Covid-19 pandemic.
As we have mentioned in previous reports, the Covid-19 crisis caused cases of gender-based violence to skyrocket dangerously. Unfortunately, the number of femicides also increased during the crisis; a staggering number of 15 Arab women were murdered last year. Yesterday, we held a press conference in Haifa to present a report we are publishing on the topic, "Femicide: A grim reality and possibilities for resistance." Almost 100 people attended, including many members of the media; in addition, 35 people participated via Zoom and over 2,000 people were reached through video broadcast over Facebook. This groundbreaking report addresses and analyzes previously unexplored perspectives, including the viewpoints of victims' family members; attitudes of state authorities such as the police; and Israel's level of compliance with international treaties on violence against women.
This report is based on an extensive research project we completed last year, the first ever of its kind investigating this phenomenon in Arab society in Israel. We conducted a thorough investigation process into 14 femicide cases, which included field interviews with relatives of the victims and social workers, freedom of information requests to the police, and media analysis. We also performed extensive legal follow-up with the state authorities, especially the police, due to their non-cooperativeness. Through our research, we have seen clearly that femicide is a reflection of societal-level problems that are deeper than individual motives. Our analysis of media, the police, and societal reactions all showed that femicide is not taken seriously enough and that there is an unfortunate tendency to blame the victim instead of recognizing the root of the problem. We have seen that it is important to continue documenting each case of femicide and to engage in advocacy work to demand accountability from society, police, and other institutions such as the media.
We are proud of contributing a report that integrates many previously unaddressed aspects of a heartbreaking phenomenon, which will be an important contribution to the existing body of research on violence against women and help to impact future actions against femicide, and against all gender-based violence. Please follow us on our website or through social media to read the full report when it is published later this week. Thank you for supporting us in this important work and for supporting Palestinian women throughout the crisis. We hope you continue to stay safe and healthy.
Sincerely,
The Kayan Team
P.S. We are happy to share that our 2020 annual report is now available! Check out the link below!
Links: