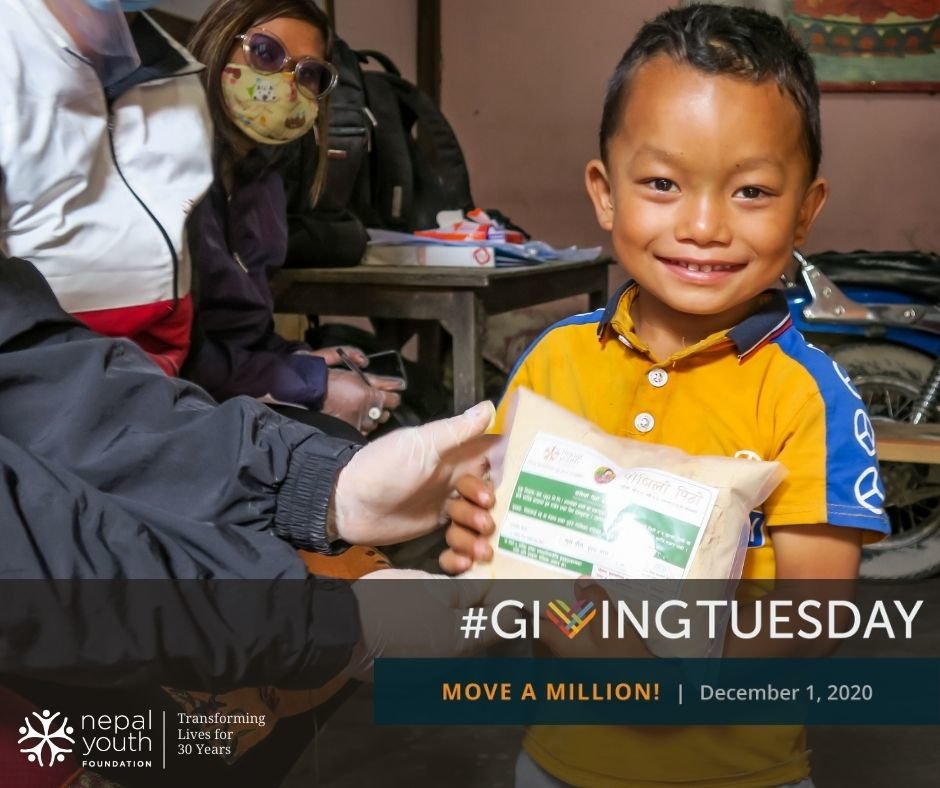 From the bottom of our hearts, thank you to each and every single one of you for generously supporting this project. Today on #GivingTuesday, we hope you'll join us in #MovingAMillion by showing us some extra love.
Gifts for this project will help feed Nepalese families during the COVID-19 crisis through initiatives like the Lito for Life program. Launched in response to government lockdowns and surging food costs, this program provides families with packages of Lito, a tasty "super" flour made of roasted and ground corn, wheat, and soy.
Thanks to your help, NYF has been able to distribute packets of Lito to many children and families across Nepal, including to scholarship recipients like Sangita*.
Sangita currently lives at home with her family, and due to COVID-19, attends classes online through a cell phone. This pandemic has been especially tough for her family, as her older sister lost her job at a factory when it closed, and her mother, who cleans private homes, has not been able to secure that many hours of work. Though Sangita regularly receives a stipend from NYF for her education, through the Lito for Life program, we were also able to gift her family with bags of Lito. With this extra support, Sangita and her family will be safe from malnutrition for the next few months.
We're so thankful for your generosity, and hope you'll continue to help us provide nutrition and food to families in Nepal. Today, GlobalGiving has prepared $1 million in Incentive Funds — meaning eligible gifts (up to $2,500 per unique donor per organization) will count towards earning a portion of that fund!
Please make a gift today to maximize the impact of your support. Thank you and Dhanyabad!
*Name changed to protect privacy.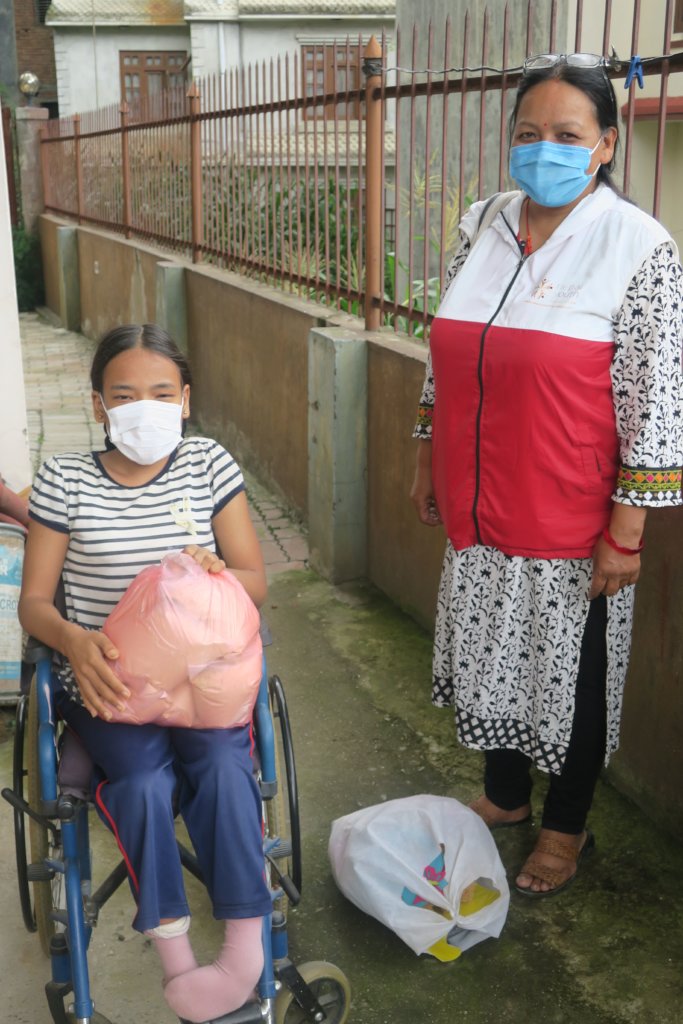 Links: