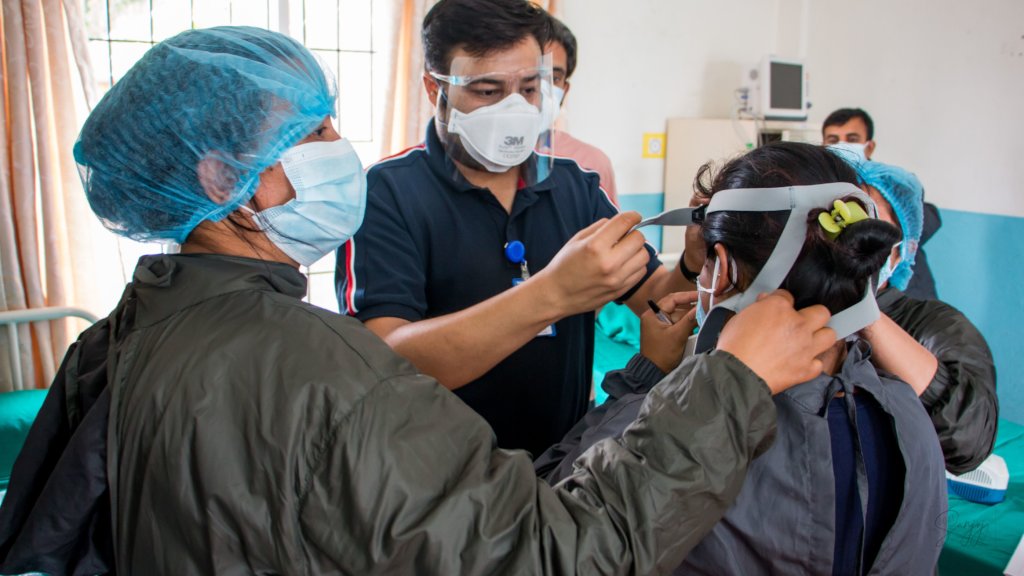 Thank you all so much for your continued support as we work together to provide quality care to children, youth, and families in Nepal during the COVID-19 pandemic.
As you may know, NYF responded to the second surge of COVID-19 in April by opening our first COVID Isolation Center in our Kathmandu Nutritional Rehabilitation Home (NRH) on May 4th, 2021.
Isolation centers provide safe care for individuals who have been infected with COVID-19 and must be isolated from their families, but who are not sick enough to be hospitalized. It was designed to allow individuals to isolate away from their families, in order to slow the spread, all while under the observation of trained medical professionals.
Thanks to support from friends like you, we were able to add four "High-Dependency Units," or HDUs, to the isolation center, so that patients in need of hospital intervention can be moved to this area and held here, under stabilizing, high-level care, until NYF is certain a hospital ICU bed has been found for them.
This COVID Isolation Center ran until September 16, 2021. Since its opening, we've admitted and treated more than 240 COVID-positive patients. Our patients—mostly children and youth—were mainly from orphanages, college dormitories and hostels, boarding schools, and housing shared by multiple generations and families within a tight space.
NYF suspended isolation center services in order to fully resume our regular NRH programming. We are continuing to produce Lito, our homemade "super" flour, at the NRH and are still distributing them to communities in need via the Lito for Life program.
Thank you from all of us at Nepal Youth Foundation for making this possible! Your support of these kids—of their dignity, their dreams, and their incredible potential—proves that #LoveWorks!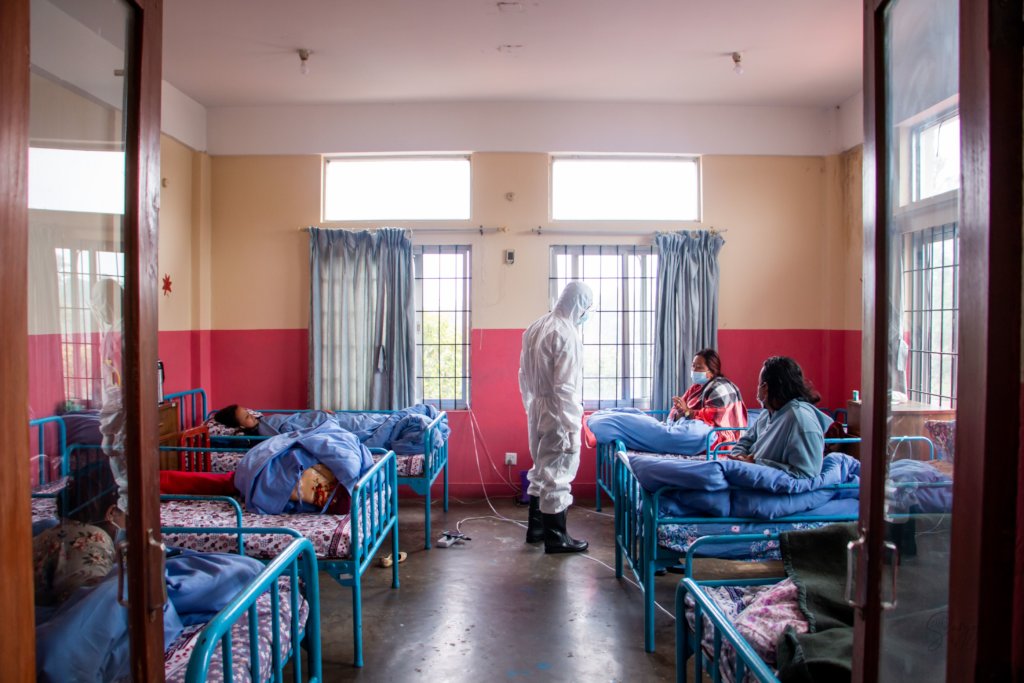 Links: