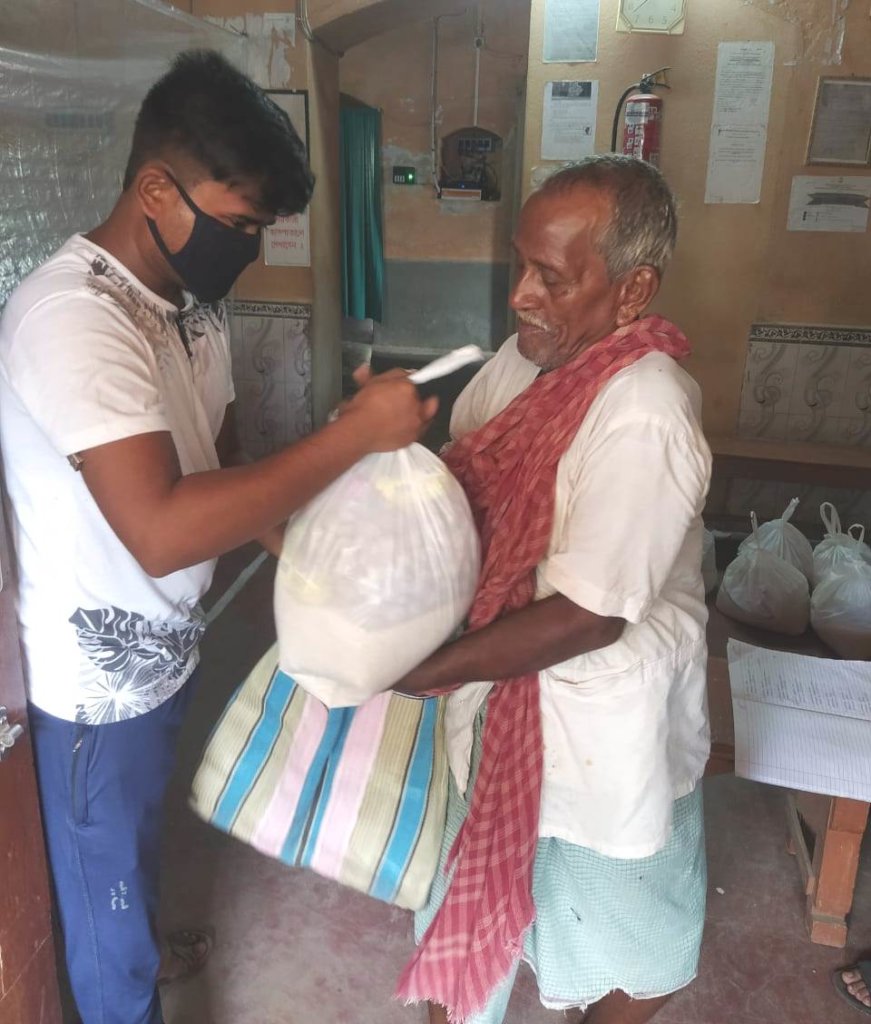 The difficulties and the desperation—the effects of the pandemic that we witnessed were heart-wrenching. We met parents who struggled to feed their kids, elderly members of the families who feared for the survival of their children and grandchildren and entire communities of poverty stricken families who hadn't eaten two square meals in days.
The loss of jobs during lockdown quickly led to starvation.
Unfortunately, even the lift in this lockdown didn't ease the situation for everyone. As most of us, here in India, struggled to return to normal lives, many of the poor families found it harder to get their jobs back.
Balai (picture above) is one such person who lost his income. He worked as a cook before the COVID-19 lockdown. Having always grappled with poverty, Balai worked hard for his earnings—even at a mature age of 75. That, however, was before the pandemic struck the country and eventually spread in the state of West Bengal.
His meager income meant the family had no savings. They exhausted their rations within a few weeks and ended up relying on the little food relief they occasionally received from few humanitarian organisations. When our team met him, Balai's family had been struggling for months.
Our focus has been on making our kits with ample food that is also nutritious for the families. Balai and his family received rice—a staple here in West Bengal—along with pulses, soya beans, oil, salt, biscuits and soaps. The soaps were for their safety during the pandemic. With so little nutrition in their system, elderly Balai and his wife were especially vulnerable to the virus.
This pandemic pushed the under-served communities of India into a phase that has been as critical as it has been unprecedented.
While most of us fear the virus, the poorest of the communities worry about their next meal. While we are trying to strengthen our immune system to better our chances of fighting COVID-19, there are families here in the villages starving.
As we continue our efforts to reach more families in need of food, we are grateful to have the support for donors and partners who've joined us in this mission.
Links: