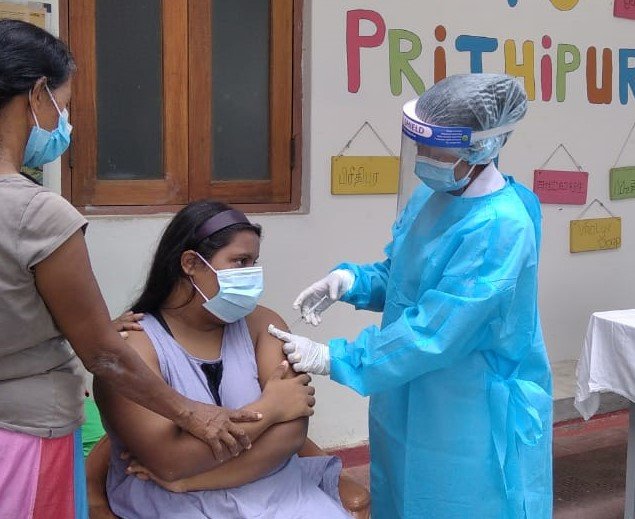 Yet again, your support has kept us going! Since our last report in July, we have received an additional $13,400 through those donating via the GlobalGiving platform. These funds continue to provide the essentials for the children and adults with disabilities who live with us.
Sri Lanka came out of yet another nationwide lockdown recently that lasted several months, due to an increase in the delta variant. This meant that transmission of COVID-19 increased rapidly and hospitals faced huge problems with managing capacity.
Vaccine roll-out success
In the last few months we are delighted that everyone at all our branches who is over 18 (and some over 16s) have been vaccinated. The local Ministry of Health teams have visited each branch to do this safely, so that vulnerable people have not had to go out in the community and join long vaccination queues in their local areas.
We realise, however, that this does not protect everyone. We are very concerned about those under 18 with particular health conditions, who have not yet had a chance to have the vaccine. There is no doubt that all of us at Prithipura – residents and staff alike – want to make sure we continue to protect each other, not just ourselves. We are all in this together and have been since the beginning of the pandemic and this will certainly continue! Therefore, our 4 branches remain closed to visitors and we continue with care and extreme caution when people do have to go out. Our protocol is well established and continues to work well.
Plans for 2022
With so much unknown at the moment, we know that our funding may be unstable in 2022. Furthermore, it is really important that our amazing team of carers, teachers and farm workers continue to be adequately remunerated for the work they do. Their contributions have been particularly impressive since the onset of the pandemic where everyone has pulled together to keep those at Prithipura Communities happy and healthy.
We will therefore be launching a fundraising campaign for 2022 on Giving Tuesday - November 30th. As in other years, GlobalGiving is giving away extra funds for donations made on their platform on that day, so as usual it's an excellent day to make a contribution and spread the word about what we do – further details to follow shortly.
Thank you!
Thank you to all those who have supported us. It really does mean the world to us. Special thanks to our 17 regular donors who in total donate nearly $600 to us on a monthly basis. This regular support is really important. You can set up a regular donation here: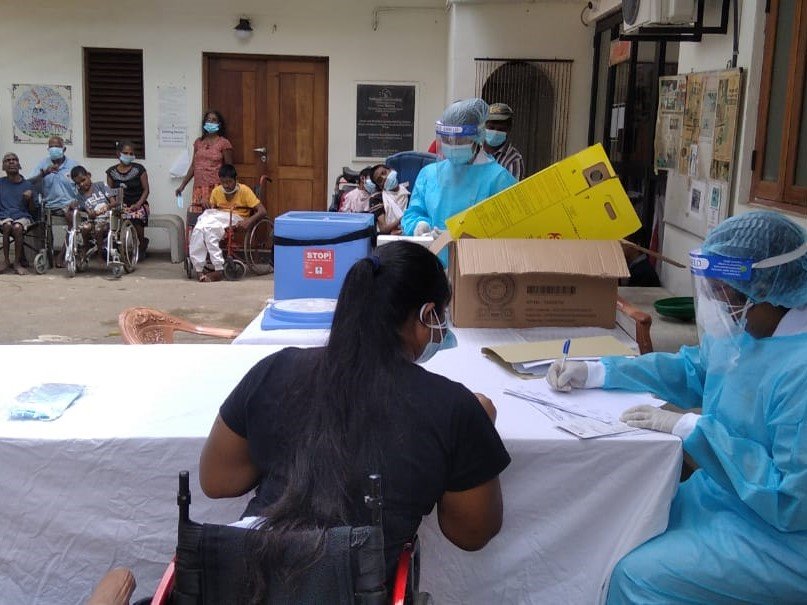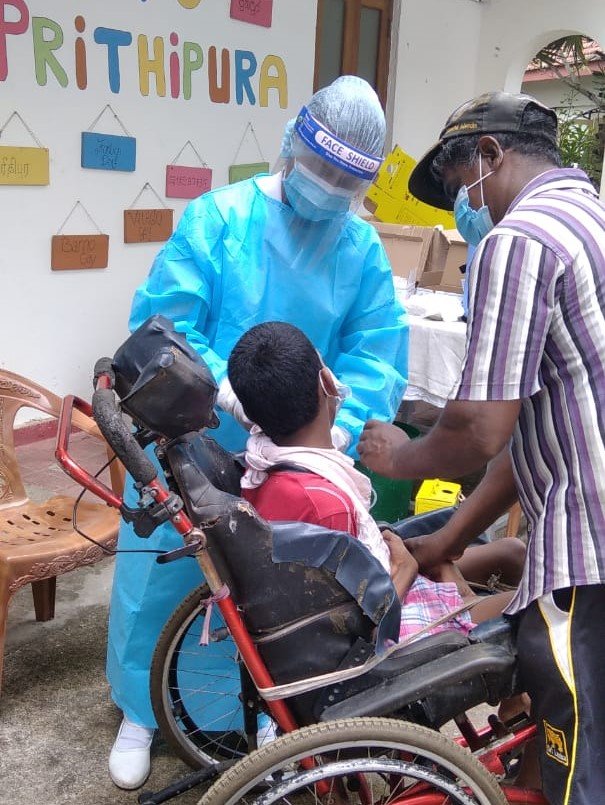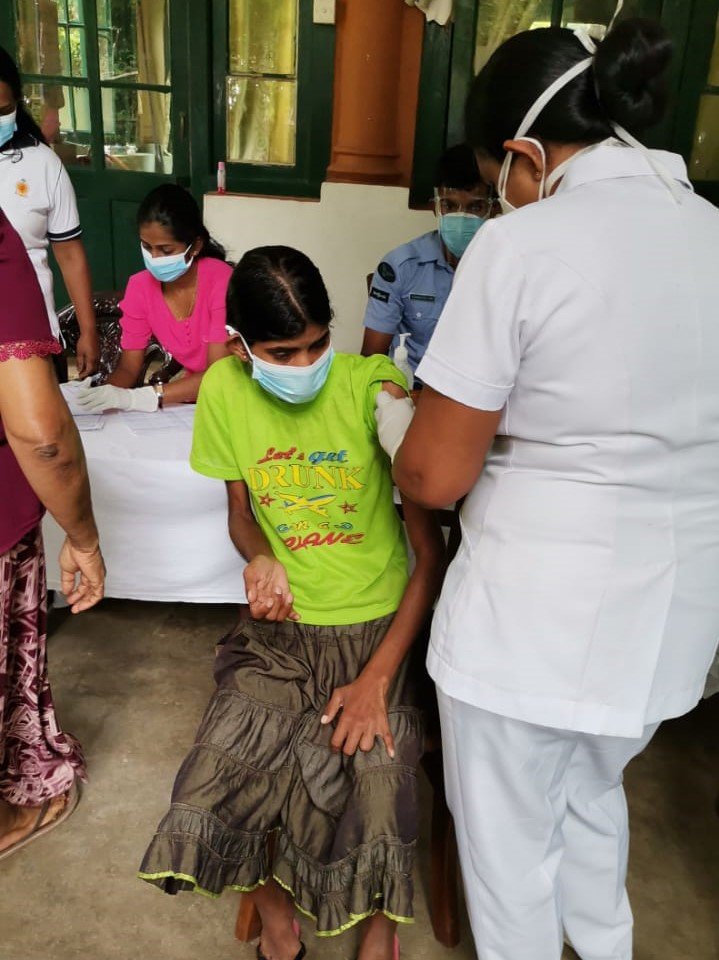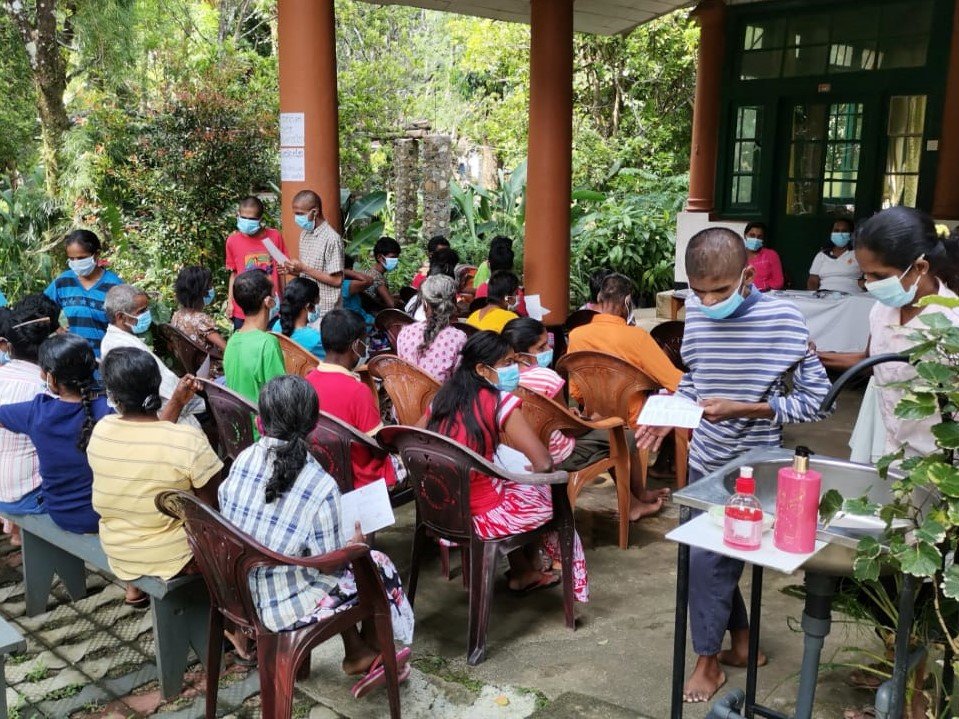 Links: