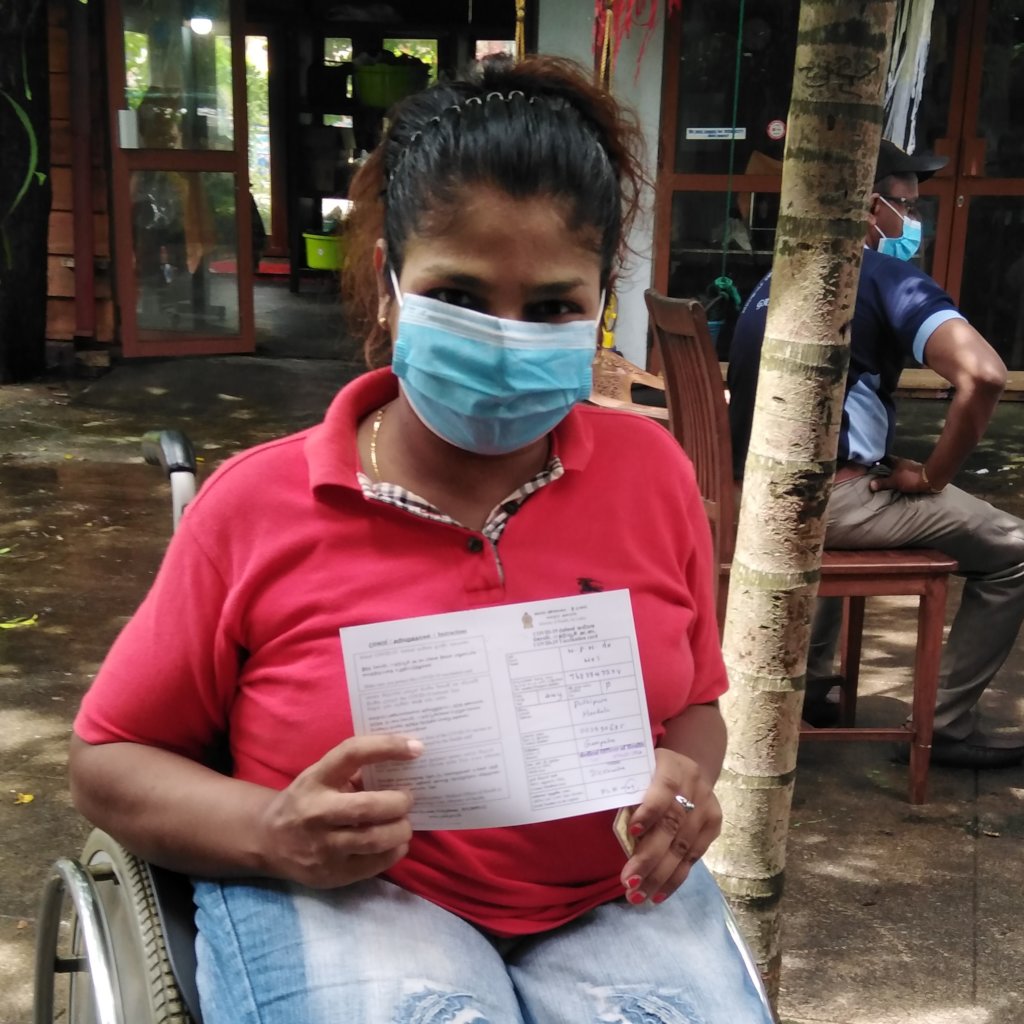 Thank you once again for your support to our cause. Since our last report in March we've received another $6,800 in donations via the GlobalGiving platform. This support continues to sustain us at this challenging time.
Sri Lanka has just come out of a period of increased restrictions island-wide since April due to a 3rd wave of coronavirus infections. The vaccination programme, having started in January, has had a slow rollout due to supply issues. Around 10% of the population have had the vaccine at the moment. Unfortunately, clinically vulnerable people have not been prioritised in Sri Lanka, apart from people over 70 years of age, so it has been a challenge to ensure that those who live with us have access to the vaccine.
Thankfully in the last month or so, we have been able to secure the first dose of vaccine for 75 adults living at Prithipura Communities. This has taken place at our two branches in the Western Province – the Infants Home and Anandapura Farm– the area most affected by COVID-19 and where access to vaccine is most prevalent. We made special requests to our local health officials so that the vaccines could be given out on site to avoid the vulnerable people who live with us having to go out in the community to get the vaccine. This would have been dangerous and impractical as community-based vaccination locations have long queues and sadly social distancing is frequently not adhered too. We were really grateful that local ministry of health teams responded to our calls for help and came to each location to administer the vaccines efficiently and safely.
Although we are pleased that 75 people have received their first dose, there remains some work to be done. At present, those who have received their first dose of vaccine are awaiting their second dose. Furthermore, the policy in Sri Lanka is to only vaccinate those over 30 so at the Infants Home there are 62 children and adults under 30 including some staff who have not been vaccinated. Lastly, 120 children and adults living at Asokpaura Farm and Cotagala School have not been able to access the vaccine to date.
As ever, despite the challenges, we remain hopeful for the future. We are safe, happy and well and with support such as yours, we are confident that we can continue to weather the storm. Thank you once again for your commitment to supporting the children and adults with disabilities who call Prithipura their home!
Find out more about setting up a monthly donation here: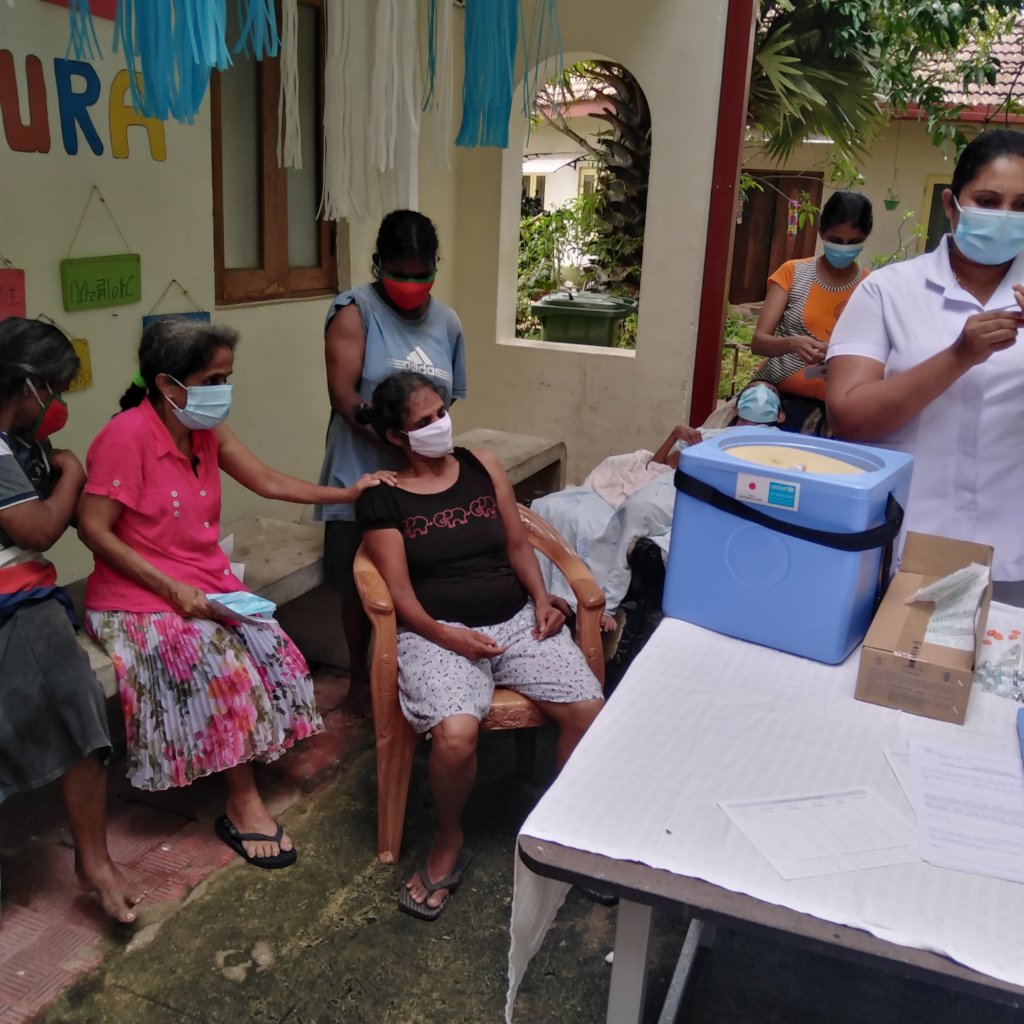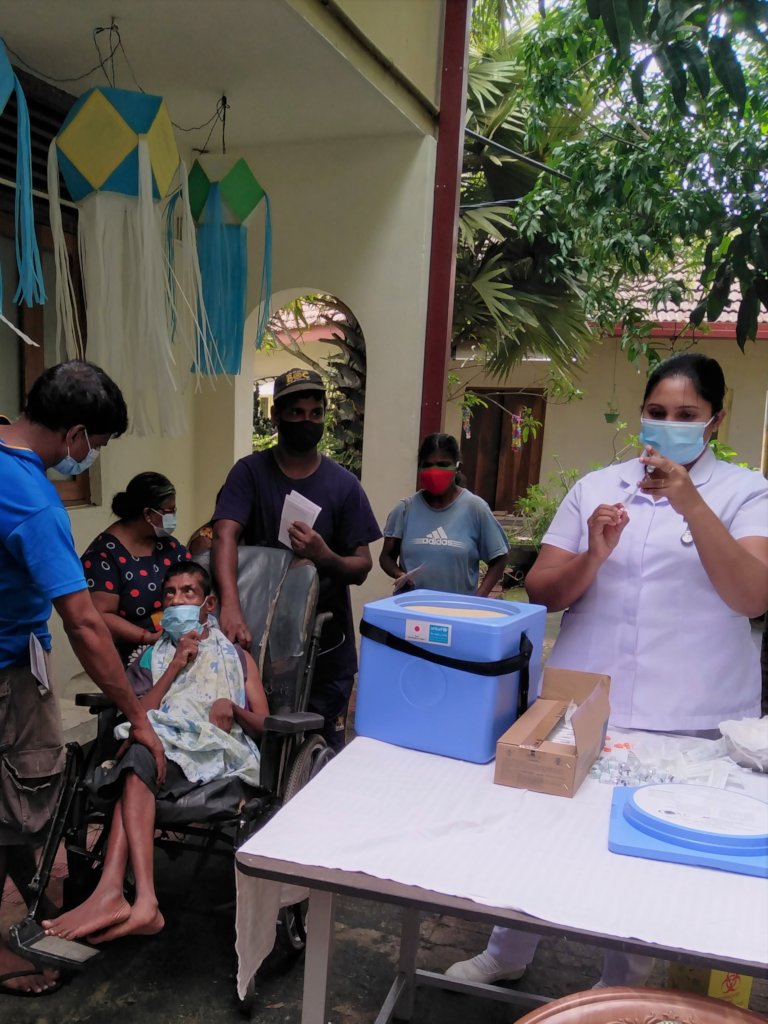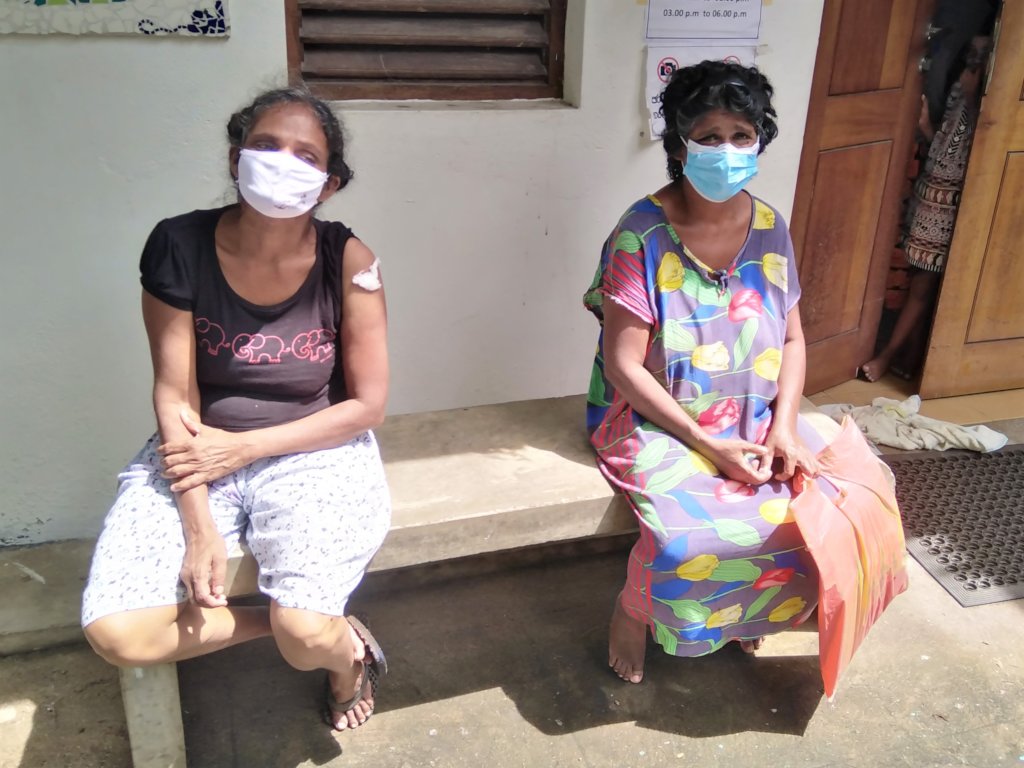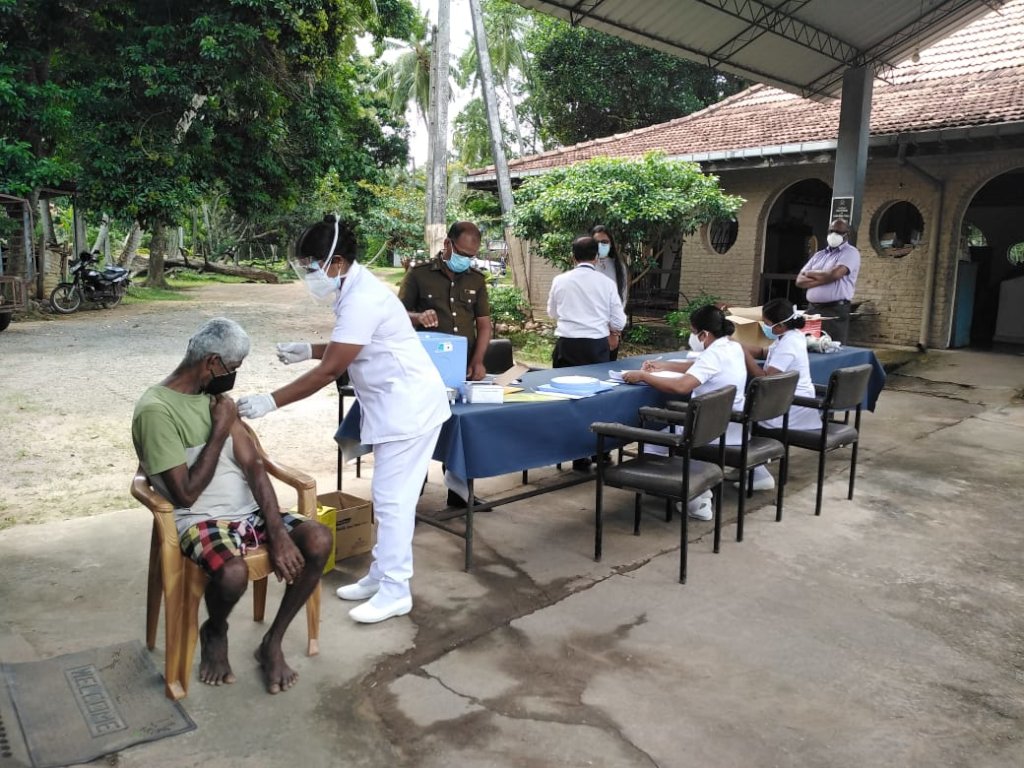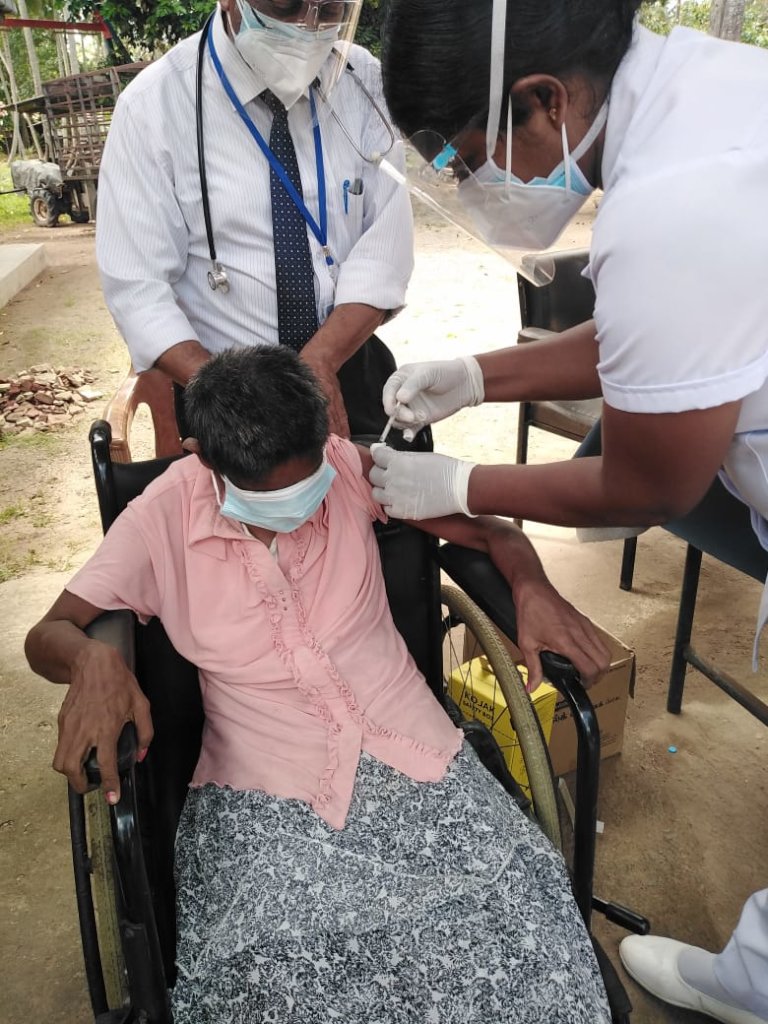 Links: