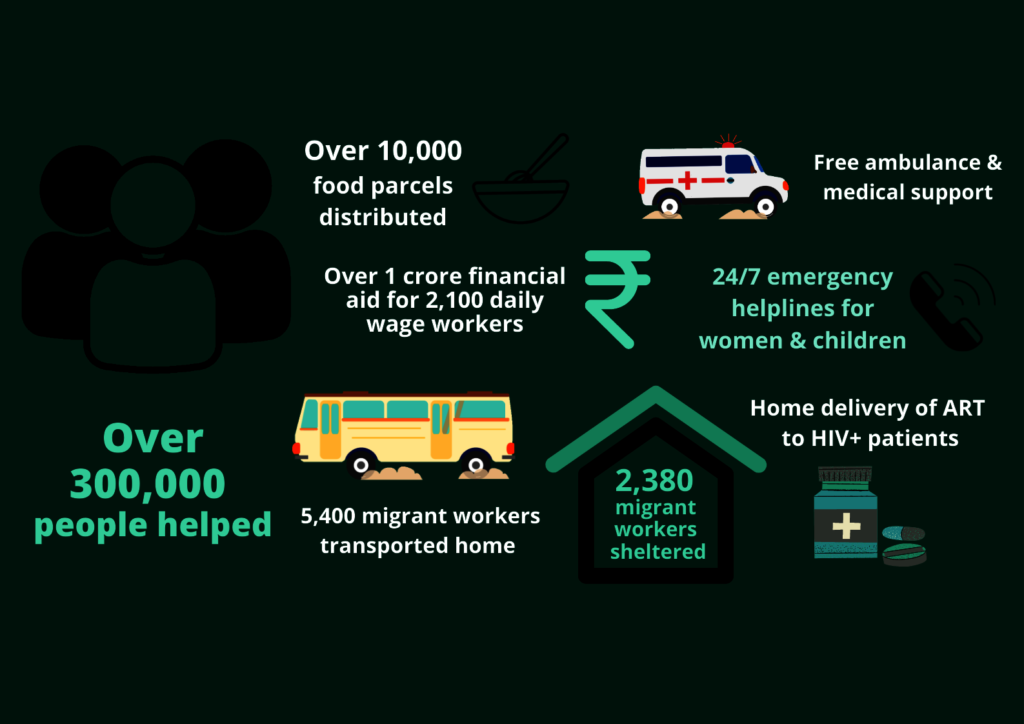 As the world enjoys some return to the new normal and the freedom that brings we would like to reflect on how your support helped us to save countless lives here in India.
We are incredibly grateful for the huge impact you made allowing us to respond to situations as soon as they arose. Our work over the past 33 years meant we had the staff, expertise and contacts to leap into action to prevent starvation and exploitation of many of the poorest and most vulnerable communities.
We haven't stopped since March 2020, responding to the crises as it unfolded while also keeping our day-to-day business running providing support to those most vulnerable through our 20+ projects to empower women and children. We operate in a largely rural district where the situation has been bleak for many of the low-income families living here and our Ahmednagar District was one of the worst-hit by the virus.
Thanks to your support, starvation was not the biggest killer during the pandemic as we were able to provide over 300,000 food parcels to hungry families with no income and help 40,000 migrant workers on the long walk home. We also continued to rescue and adopt unwanted babies (accounting for over 10% of India's total adoptions in 2020-21) and prevent 88 child marriages (accounting for over 40% of all rescues in Maharashtra).
India also had one of the longest shut down of schools and colleges to try to limit the spread of COVID, while children are now back in the classroom the long-term impact of this remains unknown. More than 700 million girls around the world having seen their education disrupted by closures and it is estimated that 10 million girls will never set foot in a classroom again. What is also known, according to the Annual Status of Education Report (ASER) is that the number of children not enrolled in schools increased and there was a significant shift from private to government schools as families struggled financially and returned to their villages. It also found that one in every three 1st and 2nd standard children did not have access to online classes and had never attended in-person classes.

Fortunately the children living in our shelter homes had access to laptops and computers and were largely able to attend their classes, in our slums where technology is even more limited we were able to continue with our slum schools with our teachers visiting their students homes while also conducting online classes and sending homework through Whatsapp. Your support enables us to continue education and support to some of the most vulnerable children to help them catch up on their studies.
We are proud and relieved to report that all of our beneficiaries have survived the pandemic. Unfortunately, beyond our gates, many families and communities have been devastated by the deaths of loved ones, including their main wage-earners. Many are also saddled with enormous debts from having to pay inflated prices for medication through the black market on top of hospital bills for those struck down by COVID. The impact of this is huge with families who were already living a hand-to-mouth existence now further crippled with medical and funeral debts.
The knock-on effect has seen a dramatic increase in incidences of domestic violence, child marriage and labour and women and children are even more vulnerable to trafficking than before. We are currently reaching out to all families who have lost parents and suffering the grief of lost relatives and the strain of financial hardship.
When I founded Snehalaya in 1989 little could I predict a pandemic on this scale but our three decades of experience is helping us to reach out to thousands suffering the consequences and with support from generous donors like yourself from across India and the world, together we are literally saving lives. I am truly humbled and would personally like to thank you again for all you have done to help keep us safe and healthy.
Good news - match-funding is available for this project until 8 April through GlobalGiving's Little by Little campaign. All donations made this week will be matched by 50% up to US$50, meaning if you donate US$50 we will receive US$75.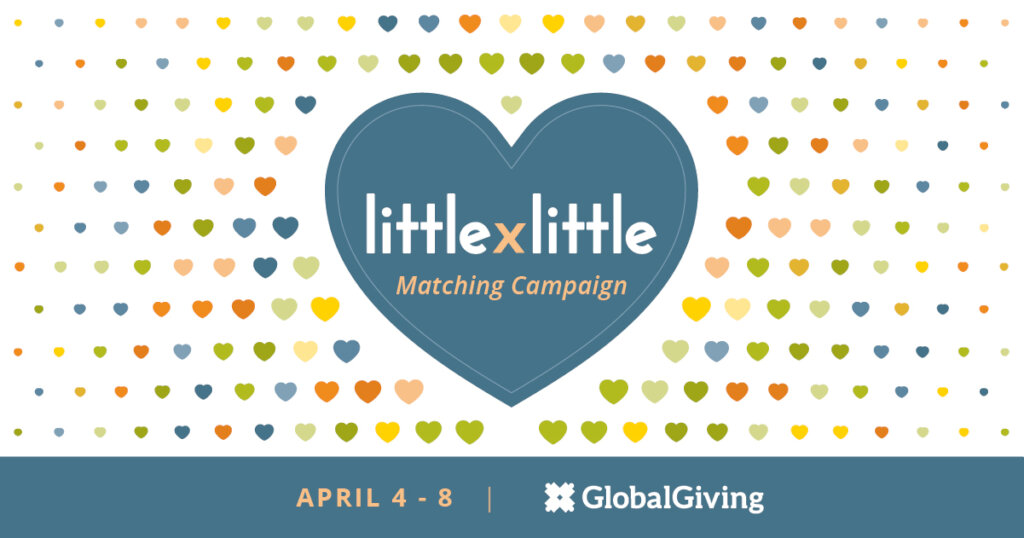 Links: