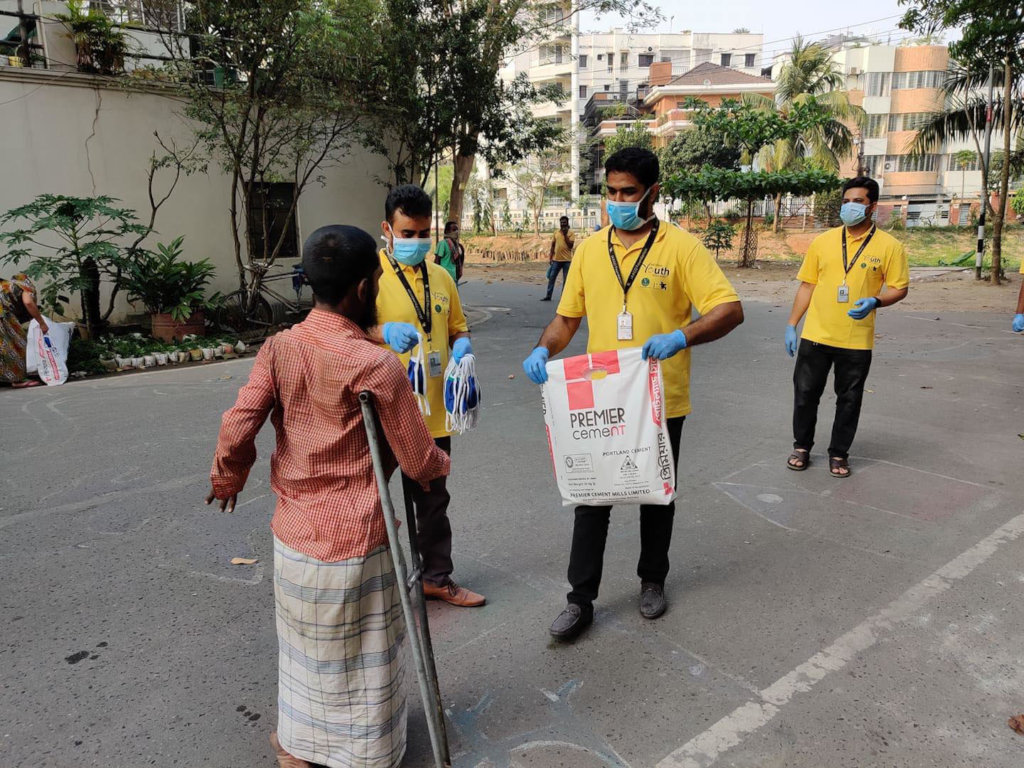 The spread of the COVID-19 pandemic has caused mankind to face various adversities around the world. Various cities around the world are stunned in the beginning. Roads, schools, shops, vehicles were all dead empty. Cities had been locked up to fight the virus transmission, Bangladesh was no exception.
In particular, under the COVID-19 resistance war, the underprivileged people in society are still suffering the most. They are dealing with the difficult reality of life on a regular basis and struggling to put food on the table. In such a situation, JAAGO Foundation has taken the initiative to stand beside these labourers, hawkers, rickshaw pullers and many other workers with food and other essentials.
"People call it charity, we call it responsibility", an idea long espoused and encouraged by Mr. Korvi Rakshand, Founder & Executive Director of JAAGO Foundation. Since the beginning of the lockdown, JAAGO Foundation has launched a Corona Relief Fund to help these underprivileged classes of society. Almost every day, they distributed food packages to help these disadvantaged families.
JAAGO has already conducted its relief distribution project in ten districts, including Dhaka, Chattogram, Rangpur, Dinajpur, Gaibandha, Madaripur, Rajshahi, Habiganj, Bandarban, and Teknaf. Many lower-middle-class families around us are facing financial problems, as their breadwinners have lost their jobs during this pandemic. And through this program, JAAGO has reached out to these families and helped them put food on their table.
Our volunteers worked tirelessly to distribute our food packages among these lower-middle-class families in different parts of the country. Our volunteers strictly maintained social distancing while executing this program. They had talked with the locals as well, to raise awareness among them about the dos and don'ts during this pandemic. We performed our distribution in these districts, using our schools as relief centers.
The second wave of COVID-19 has already hit the country. So there is an increase in the detection of new cases and deaths due to the infection as well. Our government has already taken the necessary initiatives to tackle the upcoming surge. But that is not enough. We are planning to resume our relief activity again. And for that we are in dire need of your help. With your help, we will be able to help the marginalized communities once again.

Let's come forward and fight this battle together. Along with our volunteers, JAAGO is determined to move forward overcoming all the obstacles. This journey couldn't have been possible without our NGO partners, corporates, donors, and well-wishers who have been our constant companions in fulfilling this goal. We express our heartfelt appreciation for your kindness. It is your love and support which inspires us to move forward and do better.