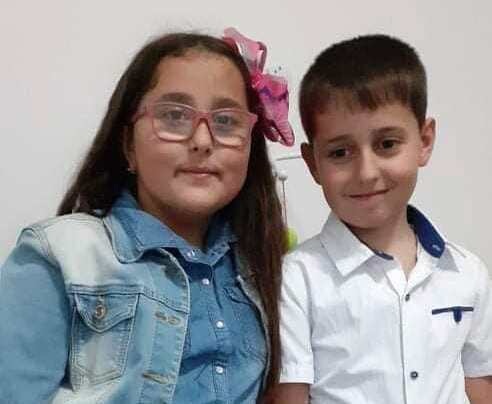 The holiday season and the times of sharing and giving are always tough for the people who cannot afford even the necessary things for their survival, but since COVID-19 started slowing and closing businesses, especially small ones, more and more families have been barely surviving.
You have been helping us make it a bit easier on the children in these families, and your donations have brought many smiles on children's faces. "I jut wanted to thank you on behalf of myself, my little brother and our grandma for helping us get the money for my brother and grandma to go to the doctor's in Leskovac by bus. If you didn't send us the money, I don't know how my brother would make it to the hospital and get better. I was afraid for him and I was afraid he would not survive", wrote a 13-year-old Milica to us, a month ago. Her nine-year-old brother Milos caught virus, but in their village, there was no doctor or hospital. For going to the nearest town, they needed to take a bus, and they had no money for the bus tickets. He stayed at home, his grandmother tried all the traditional ways to fight a cold, but he was getting worse and his fever wouldn't go down. Milica wrote to us and asked if we could help. She and her brother already had lost both parents a few years ago in a car accident and the only caretaker, their grandmother has been trying to make ends meet with a family pension two children receive of around 178 euro per month.
With the money you have donated to our project, we helped, Milos got to the doctor's and received the proper medication. Three weeks later, he was all smiles again and Milica wrote to us to thank you and us.
Unfortunately, there are many children like Milica and Milos, almost two years of the pandemic have made it a matter of life and death having some 10 Euro to pay for the bus sometimes.
We are so grateful for all your donations and for enabling us to help these children and their families! We all wish you very happy holidays and a much better New Year and we hope that you will continue supporting our project and our efforts to help as many children as possible during this festive season.
With Gratitude,
Yours,
Pomoc deci team
Links: