Project Report

| Nov 1, 2023
COVID-19 and a Change in Sanda`s Life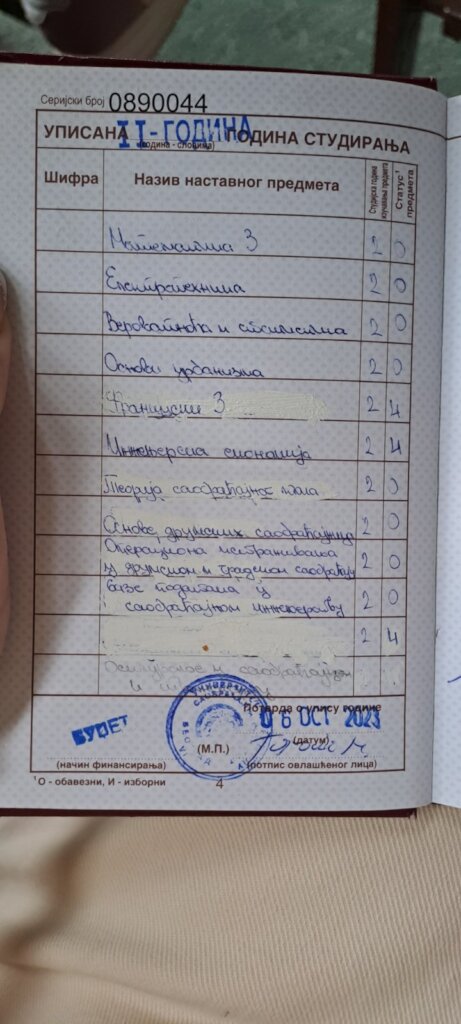 Sometimes we are not even aware how hard COVID-19 was for us, with the economy, societies around the globe, and especially for vulnerable people.
In Serbia, COVID-19 was an enemy of society that is still fighting with issues related to refugees from wars of the nineties, internally displaced persons from Kosovo and Metohija, people who survived floods and many other groups of people who are struggling for everyday life.
Sanda is a daughter of parents who were fired on the same day by the same employee. It happened during COVID-19, and since then they are trying to find new jobs. For father, it is easier, being ready to work hard, usually outside in the field. For a mother of three, it is not that easy to be actively involved in earning money for the family.
Sanda is at university, studying to be on her own and be independent, even supporting her parents and siblings. From the beginning of COVID-19, she has been living in a dormitory, in students' facilities, and the only money she can rely on is those that we are sending.
We know it is not much, but Sanda is happy with it, always grateful and never forgetting that it would be impossible for her to continue education if there was not you, supporting Pomoc deci, and us, supporting her before, after and especially during COVID-19.
Let`s still be there for Sanda while she`s trying to find her place in academic society, being better every year. She sent us a photo to see what her semester looks like.
We are proud of her, being so diligent, motivated and happy, no matter the circumstances.
And we are proud of you for being kind when there are so many options, when people don`t pay attention to others, when we are busier and lonelier than ever before.
Thank you for being there for those who take it as a gift from the heart, to grow, to love and to share kindness once received from you.
Links: