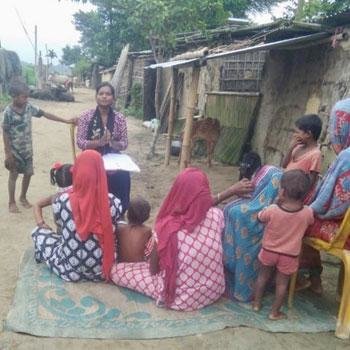 In 2020, millions of people around the world were pushed into extreme poverty due to COVID-19. Every single day, our teams are addressing and developing solutions to these issues.
Through GlobalGiving and our COVID-19 campaign, Harvest of Hope, GHNI supporters were able to raise $230,948 to assist with Coronavirus related relief and efforts In other words, people across the world were able to receive short-term food packages and seeds to build their own gardens for long-term food production. Villagers were able to get access to clean water, allowing the villages to maintain good hygienic practices and slow down the spread of COVID-19. Through sustainable income generation, families have been able to start their own businesses and earn a stable income despite lockdowns.
In DG Village, Nepal, there are many villagers affected by COVID-19. We are developing solutions to problems with financial stability, food, and health. Currently, members are learning skills for long-term sustainable food production. Through Transformational Community Development, villagers are starting kitchen gardens to produce food from their own land. This allows villagers to save money while eating fresh and healthy vegetables!
It is important to still teach and encourage people how to be safe from COVID-19. Through visits, we are able to spread awareness and preventive tips like avoiding crowds, keeping distance, and using masks and sanitizer. People are happy with our teaching and apply it in their daily life as much as possible.
Sunita, one of the TCD Workers, has been able to also teach the villagers how to keep their bodies healthy in order to protect themselves from COVID-19 and other diseases. Despite COVID-19, she is still able to safely make door-to-door visits to counsel and help families most affected by the pandemic! The women in the village are now very active and are able to manage their families. They know the importance of cleanliness, good hygiene, and they know when to go to the hospital to check up on their health. She also teaches the children in the village to always wash their hands during this coronavirus period.
We are grateful to you, our partners who make stories like this possible during these difficult times. Every day, you are changing lives and helping to end extreme poverty! Thank you!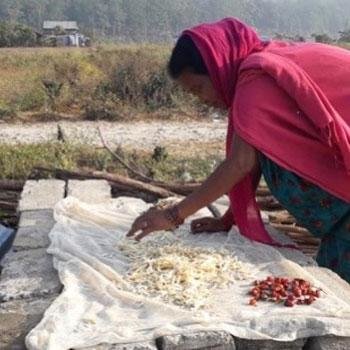 Links: