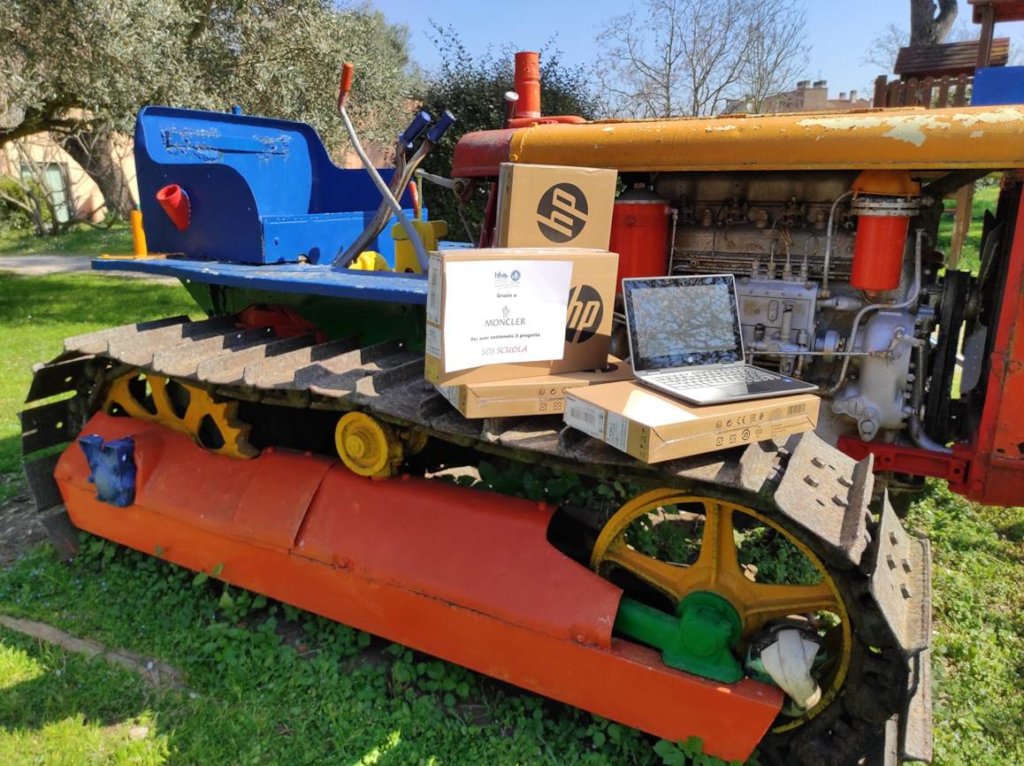 The pandemic crisis is still on the rise in Italy, as in the rest of the world. Many activities (shops, restaurants, theatres) have been closed one again, kindergadens and primary schools have been closed, and high schools have been closed since February 2021. Hospitalisations have surged and Hospitals are once again under pressure.
Fondazione Francesca Rava with has helped hospitals in the South of Italy, in the most vulnerable regions of the country such as Campania, Calabria, and Sicily. Diagnostic devices and ecographs have been donated to the hospitals of Naples, Crotone and Agrigento. Morevoer, devices for the ICU in Cagliari Hospital, in Sardinia, have been donated.
Fondazione Francesca Rava is especially involved in helping vulnerable families and children in this long pandemic with SOS Spesa and SOS Scuola projects. With SOS Spesa we help vulnerable families and shelter homes with food supplies: more than 180 people are volunteering with us, preparing food boxes and delivering to the so-called "new poors": families with precarious employments, that the the pandemic has driven poor. We have helped more than 40.000 vulnerable people, since the pandemic outbreak.
SOS Scuola is Fondazione Rava's new projects to help vulnerable children: school drop-outs and educational gaps have risen, after almost a year of distance learning and school closures. 357 devices (pc, tablets and smartphones) have been donated to 67 shelter homes for minors in Italy. A programme supporting minors, with digital literacy lessons, has been launched.
After a year of pandemic, we're still on the run. Help us to fight social isolationa and educational poverty, send your donation