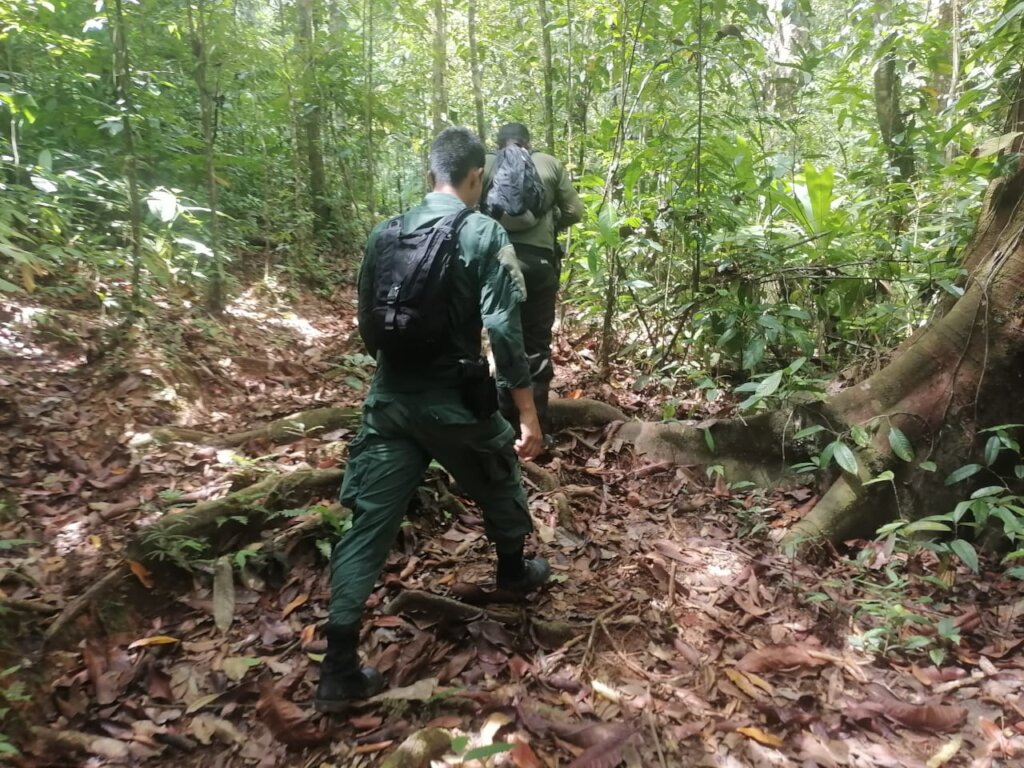 When you visit Corcovado National Park, there is a big chance that you will fall in love. A luscious rainforest surrounds the splendorous coastline, encompassing blue seas and rocky shores. While standing on the beach, you can see incredible natural life: a black hawk, known as the crab falcon (Buteogallus anthracinus) perched on a nearby tree, waiting for its next prey to emerge from the exposed reef as the tide goes down. Further down, a coatimundi is digging in the sand for lunch, and as you keep exploring, you could run into a peccary sniffing around the beach vegetation for a tuber or a bulb. Once you adventure in the trails, you can be blessed with the sight of four types of monkeys: squirrel monkeys, spider monkeys, howler monkeys, and the white face monkeys.
White-faced monkeys are ubiquitous in the country in general, maybe because they are very adaptable and often mischievous! Don't let Marcel from Friends fool you; these guys will steal your lunch if they can. The National Park has a policy of no food in the park to prevent tourists from feeding the monkeys. In general, feeding wildlife is a terrible habit since it can get animals sick and create very aggressive behavior. Ask anybody visiting Manuel Antonio National Park whose backpack has been carefully opened and searched in for goodies by the talented hands of a white-faced monkey.
When you visit Corcovado National Park, you understand why so many magazines and scientific publications praise this park as one of the best parks in the world. These 42,750 land hectares and 5,372 marine hectares encompass more biodiversity per square meter than probably anywhere else.
Even though Corcovado is a national jewel, the national park system has always struggled to provide the national park management with the human power, tools, infrastructure, and equipment needed to protect and take care of those who defend it. In 2019, the park had only 10% of its optimal operational budget. Since the pandemic, the situation is even worse. When the park asked the Corcovado Foundation for help to purchase ink for their printers, we realized how precarious the problem was. The GlobalGiving project for Corcovado National Park has helped us provide a little bit of help to the park rangers with the tools and infrastructure needed to live with dignity in their ranger stations and work. We provided them with electric equipment and a water pump for San Pedrillo Ranger Station, food for camping for park rangers patrols in the field, and materials to do beach clean-ups.
Your support for this project has made all this possible! Thanks to your support, we can somewhat relieve some of these problems. Please keep helping us protect this paradise.