Project Report

| Apr 15, 2021
The electricity is back in Corcovado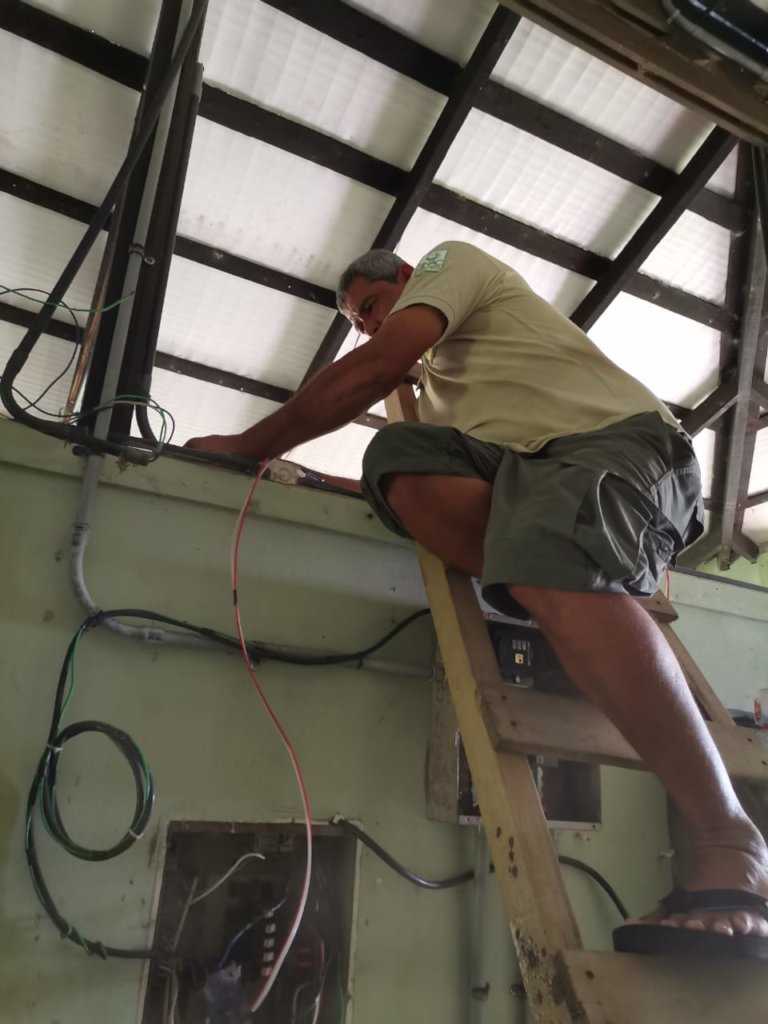 After the pause caused by the pandemic, tourism in Costa Rica gradually resumes its course. Before the health emergency, the Corcovado National Park received an average of 5,325 tourists per month, currently, it receives about 2,300; However, regardless of the number of visitors, the heroes of nature, the park rangers, remain vigilant to protect this natural treasure. Incidentally, with the decrease in tourism, environmental crimes increased.
San Pedrillo Operations Center is the site that welcomes visitors who come to the National Park, but it is also the permanent coordination site, where first response tasks are prepared and executed according to the different situations that come up in the national park. Due to the proximity of this center to the coast, the salinity causes that equipment gets damage more quickly.
Thanks to the funds collected through this project, we were able to change the wiring of the electrical system and its accessories, such as pipes, connectors, among others.
"At night we used light to illuminate ourselves at lunchtime, to move around the dining room, bedrooms, and bathrooms. Thanks to the improvements, we now have electricity in all these sectors, we are very grateful because they supplied us with the materials to repair the wiring and to be able to have electricity to carry out our night activities in the station" said Ocduber Cruz, park ranger of the Station.
With the pandemic, the government also made huge budget cuts, which do not help. With the budget cut for the protected area, it is very complex to be able to maintain the infrastructure and even more, to make repairs. For instance, the electrical system in the San Pedrillo Operational Station had not received maintenance for years and therefore it reached its useful life. The park rangers were left without electricity. In addition to the lack of electricity, there was the possibility of a short circuit that could cause a more serious problem in the sector. A fire would cause irreparable and unimaginable damage to the Station and to the national park itself, as the closest fire station is 80km away (about 3 hours driving and then 3 km walking).
"Thanks to the support of the Corcovado Foundation for the purchase of materials to repair the electrical wiring of the San Pedrillo operating center and the workforce of colleagues in the sector, it was possible to make the complete change of the installation, providing the park rangers of this station better conditions for their staying in the place" Stephanie Mory, Administrator of the National Park.
The Corcovado National Park still has many needs about maintenance of infrastructure, equipment for control and protection, materials, among others. Your support allows us to have a fund available to attend to emergencies and needs. We invite you to continue collaborating with this cause.