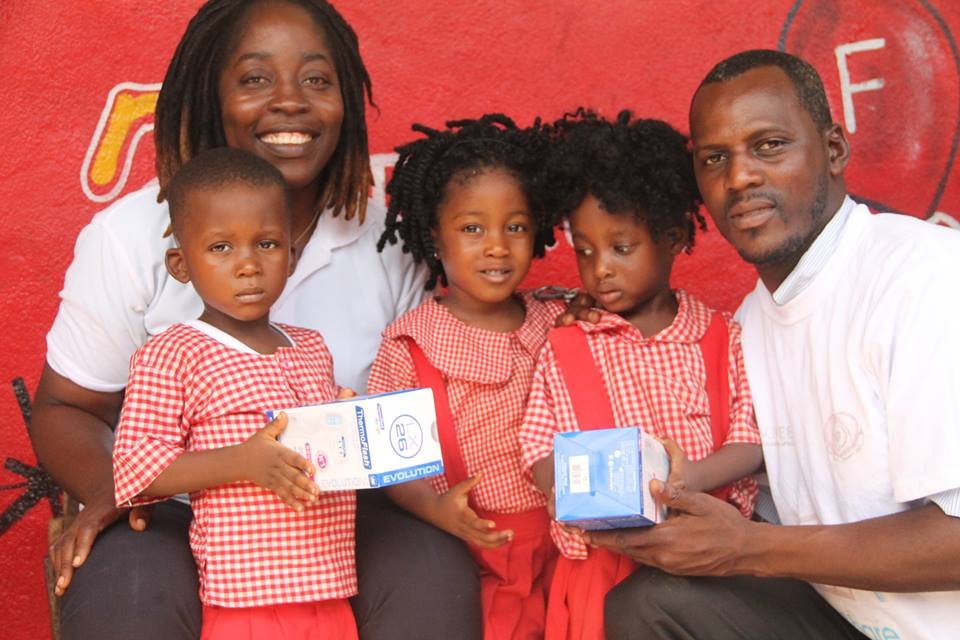 On May 9th, 2015, Liberia was initially declared EBOLA free by the World Health Organization (WHO), after one year of serious health emergence due to the outbreak of one of the world's deadly virus, Ebola Virus Disease (EVD). Liberians were very exhausted as the result; they celebrated in churches and other places of worship to give thanks to God. Not with standing, lots of people wept as they retrospect on the trauma they went through over the period due to the loss of their entire family members and friends.
Unfortunately, by the end of June the same year, a new case of Ebola was pronounced. The medical alert in Liberia went back to square one as foreigners and citizens expressed disappointment and wonder at what was happening again. Our regional and international students, who had planned to come back home and serve their communities, could no longer come home. Nevertheless, we did not give up; we held ourselves together and continued the fight with courage that we will finally be declared free after completing the ensuing 42 days toward being declared EBLA-free once more.
THE SECOND FIGHT TO FINALLY ELIMINATE EBOLA
The second emergence of the EBOLA Virus resulted to more solidarity between communities. This solidarity led to the active participation between community members and community based organizations in the fight of the endemic. The overwhelming belief was that people had been too relaxed about the prevention protocols on keeping the EBOLA Virus Disease out after we'd been declared free of the EVD the first time. As such, GPFA went back to work along with our partner Community-based Organizations and Media Institutions to continually preach the non-complacency messages on how to continue to prevent ourselves from catching the disease and help our communities in eliminating EVD.
During our interaction with communities, religious groups, medical groups, and media institutions, we reminded them that our neighboring countries - Sierra Leone and Guinea are still affected with cases of EVD, a fact that places us at a continued risk due to poor Border Control measure by the Government. We encouraged our communities to continue the daily washing of hands and utilizations of other EVD prevention control methods. With the good work from communities and other organizations, Liberia reached a point of being free at last.
WOMEN IN THE FOREFRONT: RURAL, RELIGIOUS AND MEDIA GROUPS
WE were excited to host visitors from other organizations in and out of the country, who sought to understand how GPFA worked specifically with women Groups in the fight against the Ebola Virus Disease. Some came to hear of some accounts of how women effectively used their status as daughters, mothers, wives, sisters, leaders teachers, etc., in society to help combat the EVD. GPFA invited women groups to share their experiences with our visitors concerning the role their organizations played during the EBOLA Endemic. Women groups from the areas of health, religion, media and local community based groups who benefitted from the small grants were present to give their thoughts.
Health Partners
Our health partners explained that during the EBOLA outbreak they were mobilizing and creating awareness as her institution trained local structure within the communities in order to be knowledgeable about the EVD due to it being a new phenomenon to Liberia. She highlighted that in the beginning, people were unaware of the effect of the disease and how to manage it but despite them not knowing how to manage the virus, they were enthusiastic in working in their communities. The women groups carried out sensitization Jehovah witness-style. The Health Practitioners explained that people obtained knowledge in the washing hand procedures which resulted into the decrease of EVD.
Religious Groups
The representatives of religious groups shared that the church had prayer time by organizing seminars and inviting other partners, an act in itself that was intended to educate their members about the disease as well as to encourage them to go out and spread the message on how to avoid contracting the EVD within their. Gatherings like revivals and crusade where church leaders carried out deliverance service (lying of hands on people) were mandatorily cut off until Liberia could be declared EVD free. They noted that their members were sent out to clinics to educate people about the disease and spread the message of the EVD prevention protocols. It was further shared that the church also extended their campaign to their Muslim religious leaders and partners to ask all who follow the tradition of bathing dead bodies to cease and desist from said practice as the EVD is spread via that means also.
Rural CBOs
Representatives from our Rural Community-based organizations stated that they were happy to report that because of the training and process of outreach on EVD prevention protocols, their communities had been successful in establishing a new and continuous behavioral change: the washing of hands.; During their EVD prevention awareness campaign, they made sure to carry the message of-no handshakes, no hugging, no new visitors from out of town or other communities, certain areas became no go zones. They were able to ensure that sick people were been quarantined and a contract tracing process established to avoid the spread of EVD.
The Media & EVD
Our Media representative shared that the media played a significant role in both the urban and rural areas as they helped spread EBOLA prevention messages in the many different Liberian vernacular so that those who cannot speak English could also understand the EVD prevention protocols. She further explained that the media was not only limited to covering events at GPFA but also working with the CBO-partner groups around communities as a follow through from their end, thereby enhancing and helping to spread the message through widespread coverage and ascertaining that EVD got kicked out of Liberia.
Overall, our outreach work was embraced in some communities while other communities rejected them.However, community inhabitants were convinced that it was everybody's business to ensure that the virus was eradicated from Liberia, especially after seeing the high death toll. As some Liberians put it, it was not the amount of ETUs Unit that were built or the amount of Health workers in it, it was just about people being sensitized about EVD and taking it into their own hands. And with our committed partners in the fight against the EVD and the decisiveness of the Awareness and Outreach Campaigns, we are happy to report that finally the fight against the deadly EBOLA Virus Disease was successfully handled and we are now trying to pick up the pieces and get back to our normal everyday lives. We are hopeful that henceforth, the preventive methods still play a major role in the lives of Liberians;
HELPING CHILDREN ORPHANED BY EBOLA
The recovery period in every crisis, is a period to take seriously, because during this period, infected people are traumatized and children are left as orphans with no hope for a better future. During the EVD crisis, children lost both parents. With the death of both parents these children are left in the wilderness without knowing their way out. At present, we have incorporated eight EBOLA orphans into our program, four of which have been sent to boarding schools while the others remained with family members. GPFA has taken the responsibility of sending them to school in Montserrado County where there continues to be no new cases to date. We continue to spread the non- complacency messages and care for those being discriminated against due to the implications of being surviving orphans and the negativities that linger on with the communities and how people think about the virus.
WE HAVE MADE IT AGAIN
On Sept 3, 2015, after forty two (42) days period with no new case or trace of EVD, the World Health Organization again declared Liberia a state free of EBOLA. With this new development, many Liberians accepted that we still continue our message of Non-complacency since in fact our neighboring countries are yet to be freed from EVD. GPFA is committed to continuing to give our support in any way possible. Presently, we are giving support to some Ebola Orphans as mentioned above this demography presents one of the most challenging realities that Liberia is faced with during this post Ebola recovery period.
Considering the effect that the crisis had on our already poor health system, GPFA also continued our support to schools and health facilities in Liberia. We distributed Non-Contact Thermometers to 46 schools in and out of Monrovia, as well as medical supplies to some of our bigger hospitals that fought to save EBOLA affected people lives during the entire EVD crisis.
Appreciation
We extend our thanks to you our many partners who have given us enormous support. Your generosity has reached us to where we are as a nation free of EBOLA. Your contributions have given hope to our communities and our nation at large. How else do you think we can help with your support? Please feel free to share your thoughts with us. We thank you from the bottom of our hearts and, we thank you on behalf of all of our beneficiaries, for your continued support.