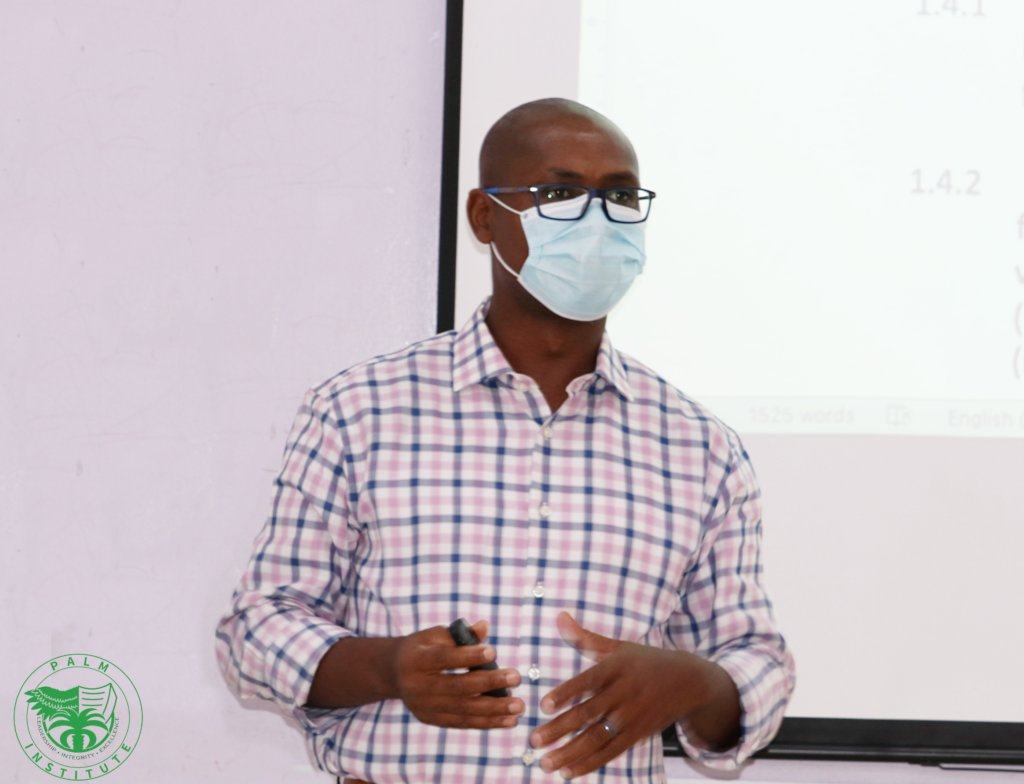 NEW STUDENT ORIENTATION
After waiting for so long, we are ecstatic to have our freshmen on campus! The moment has finally come! On February 1st, we welcomed our first group of degree students on campus for a three-day orientation. The founder and the president of Palm Institute, commenced the program with a welcome address. He also shared with the students some of what they can expect at Palm Institute detailing Academic Services which includes the Palm Honor System and Examination Code, Career Services, and a community service component of the degree program. The Librarian, discussed the usefulness of the library and some of the policies students are expected to follow. The president shared further about the BSC. Business Information Technology program and its relevance, the Sexual Harassment Policy, and the process for online course registration. The last day of orientation included the president discussing International Affairs and the potential for international student exchanges with OSU as well as international internships in the US and UK with various organizations. Our Councelors shared about the importance and availability of counseling and support at Palm Institute.
ACADEMIC SERVICES VIRTUAL TRAINING
On February 4th, the staff, faculty, and leadership of Palm Institute attended a training presented by a colleague from Ashesi University on Academic Services. The training was designed to equip staff and faculty with providing students exceptional academic advising to guarantee their success throughout the four years at Palm Institute. He encouraged the staff and faculty to engage and build relationships with the students to get to know them and their individual needs, strengths, and goals; be accessible and support and empower them through any concerns or challenges. our colleague from Ashesi shared various advisory approaches as well depending on the individual student.
8TH MATRICULATION CEREMOMY
On February 27th Palm Institute formally introduced the Freshman Class; Class of 2024 The President of Palm Institute, together with faculty, staff, Board members and the University Council welcomed families, friends, relatives, invited guests and other dignitaries to the campus at Manya Jopanya.
The president shared the history of Palm Institute, the services offered to students and the expectations of students throughout their next four years at Palm. The Acting Provost led the students through a Matriculation Oath to formally admit them into Palm Institute. The Chair of Council gave the keynote speech. One of the matriculants spoke on behalf of all matriculants. After the ceremony, everyone invited enjoyed refreshments and conversation.