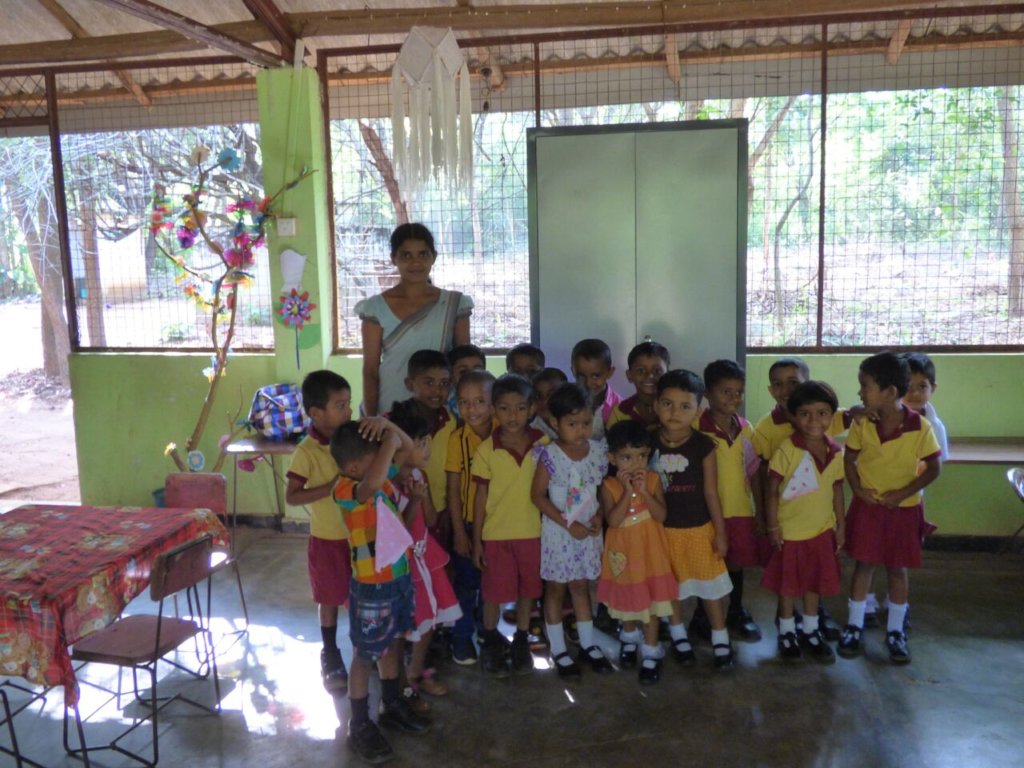 What has early childhood education to do with elephant conservation? While the relationship might not at first seem straight forward, it's actually quite simple: communities are the heart of conservation. Wildlife can flourish when people are willing to allow them to do so. By supporting pre-schools in villages that live with elephants, we are building long-term relationships with those who have the least economic opportunities, and yet are positioned to make the greatest positive difference.
We are thrilled to report that we were able to match the funds raised in our first ever GlobalGiving campaign with another conservation grant! This means that 100% of the GG donations can be directed toward local schools. After in-depth discussion with teachers, we were able to create a list of needs tailored for each of five pre-schools (Montessories) and one primary school. Here's what we were able to provide, based on their own requests:
Desks and chairs
Safe drinking water supply
Book case / shelves
Play mats
Musical teaching aids
Books
Television set
A sign board
Building foundations
Wire grille for windows to keep out monkeys
We visited each of the teachers multiple times over the past months to ensure that progress was being made. They welcomed us not only into the schools, but even to their homes. We were surprised and concerned to learn that home of one teacher, had in fact been broken by an elephant back in April. They also had a few acres of crops, which endured nearly constant damage from elephants. Despite this, she seemed to harbor no animosity toward the animals - she just ask us to continue to help them in whatever way we could.
They were all extremely grateful for the generosity of shown by their distant sponsors.
"While there are plenty of resources for higher-level studies, there is virtually nothing for the younger children in this area. It's indeed such a blessing that you have chosen to focus on this level of education for our children," said Ms. Sujeewa Lakmini of Pubudu Pre-School.
What impressed us was the determination of these teachers to do the best for their students. For instance, they encouraged creativity with whatever every-day objects they could gather. Art projects out of tea leaves, paper and discarded yogurt cups decorated the walls, having been turned into elephants, butterflies, lanterns, and pig masks.
When we arrived at Dimuthu Pre-School as the last stop after a long day on the road, we were astonished by the surprise that awaited us: a delicious lunch of rice, fish, and local curries! The teacher there, Ms. K.V. Gunawathie, had gathered together some of the moms and arranged a veritable feast by way of thanks. "Be sure you don't eat a bite of food anywhere else!" she had said. We were touched by their sentiment.
Thanks to your support, we have been able to take this first step towards helping those that are most directly affected by the presence of elephants on their land. Clearly, there is much more work to be done working towards coexistence, so we hope you will continue to stay with us in support of this work. You can follow more updates of this and all our work on the blog.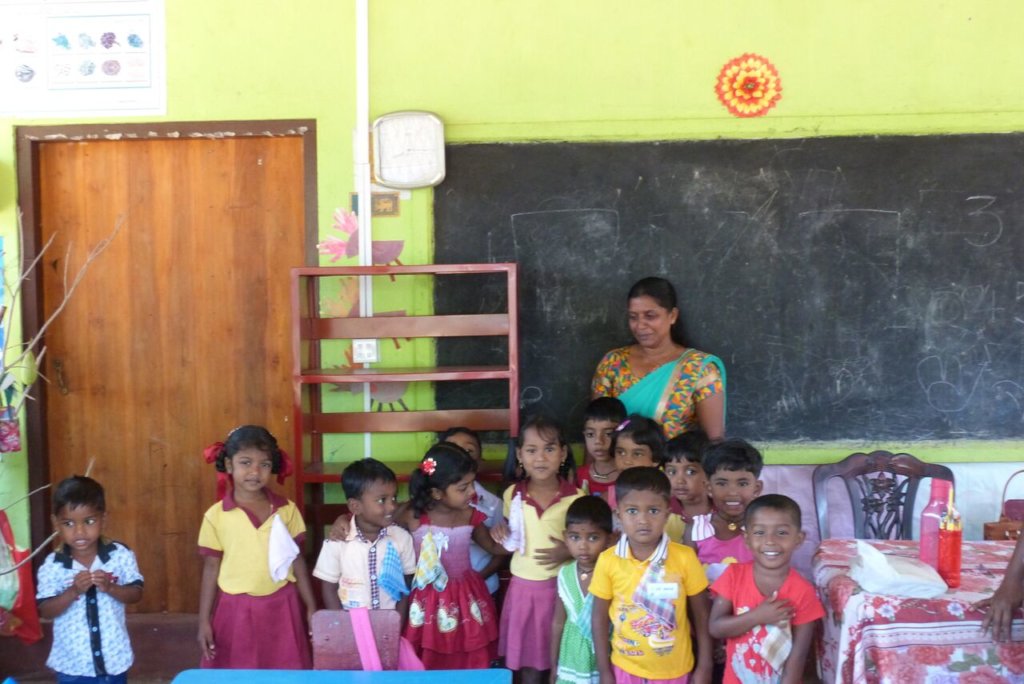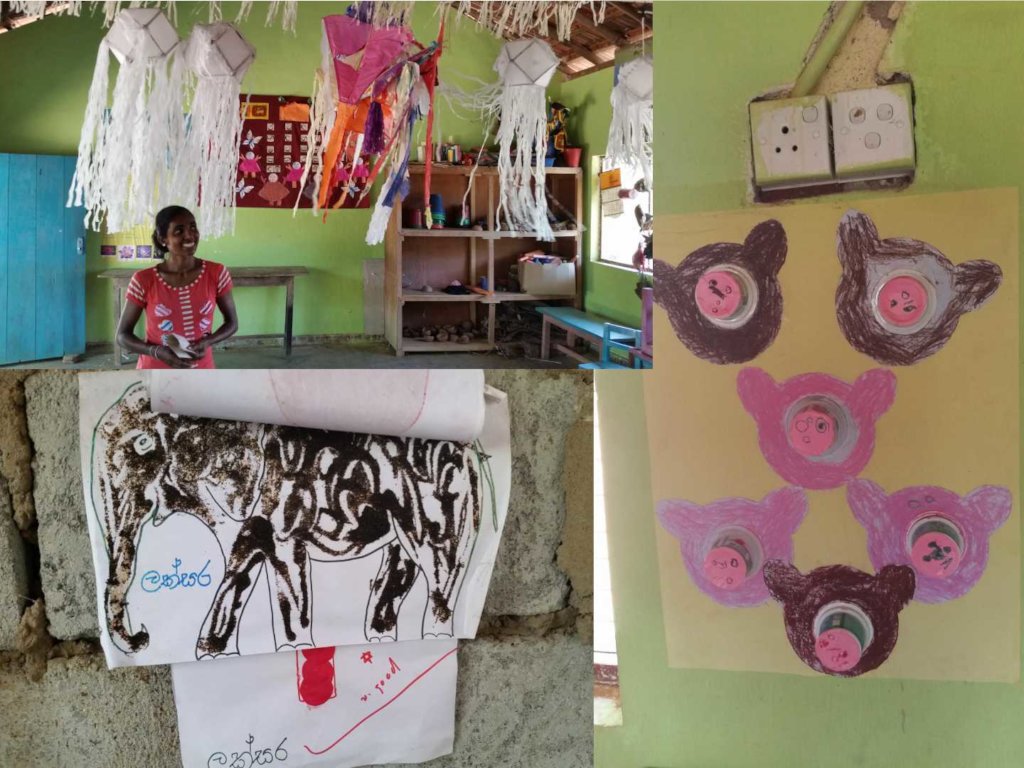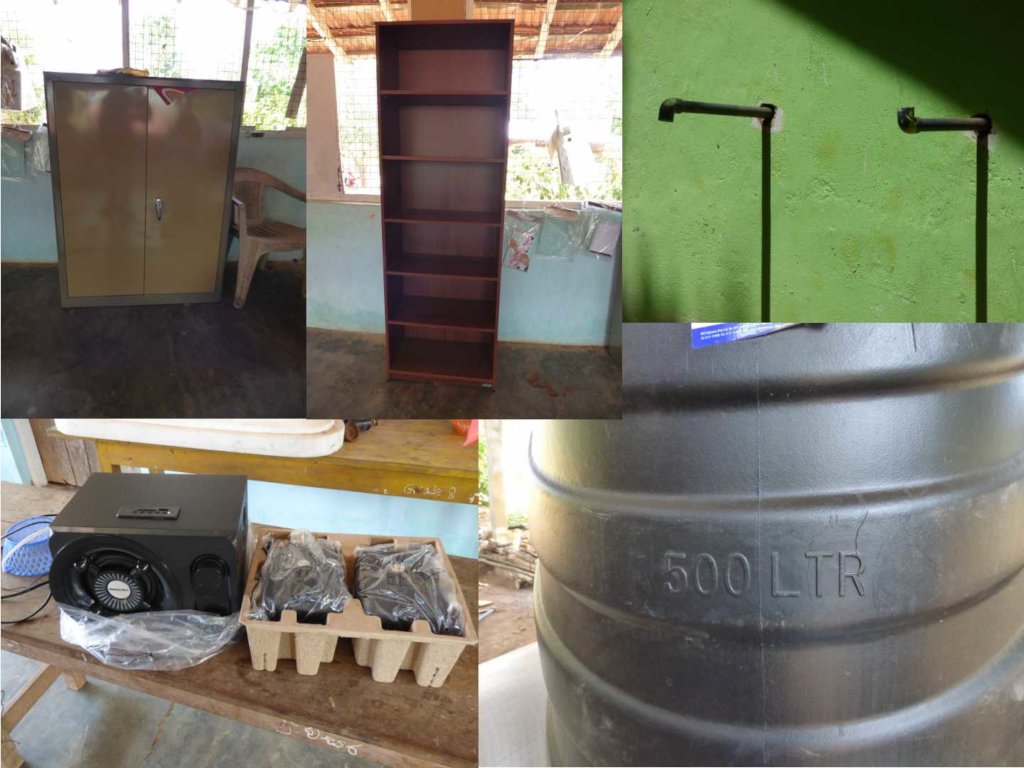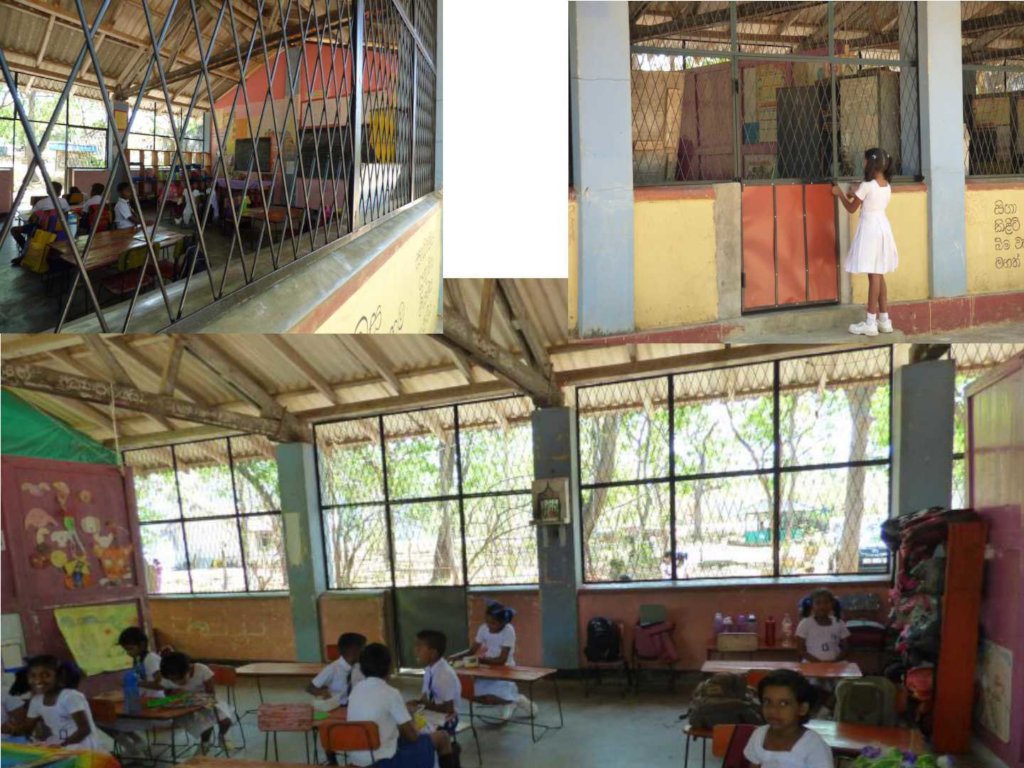 Links: