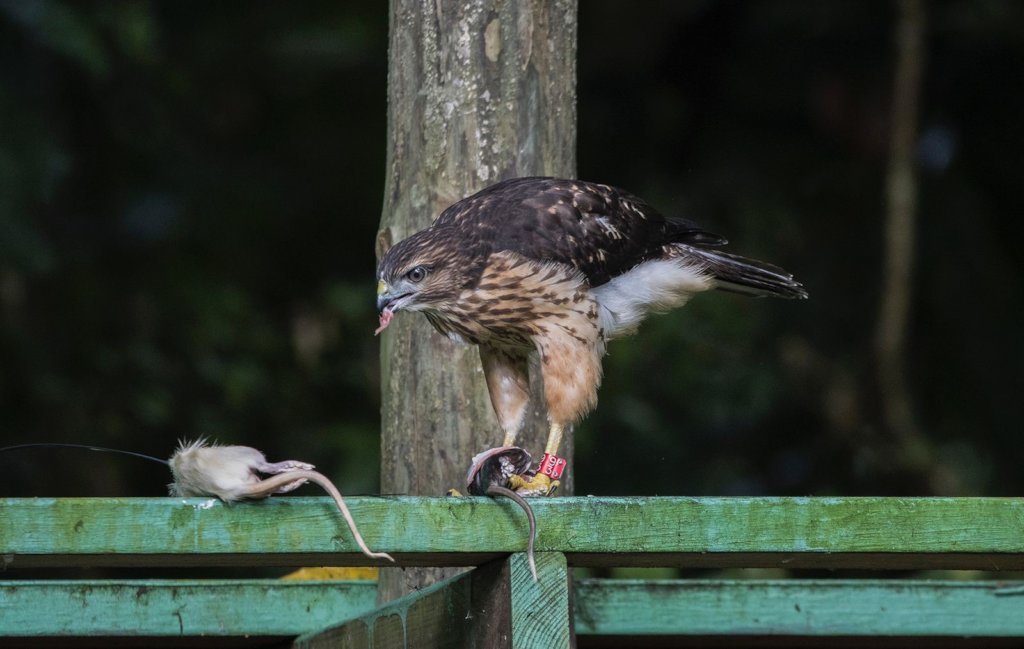 After a busy nesting season, we are taking advantage of the fact that the Ridgway's Hawks are not as active, to prepare for next season. In Punta Cana, we are making occasional observations of the pairs as we look forward to the beginning of the next nesting season, which promises to be successful. This year 25 young fledged from the 18 actively nesting pairs, making this season the best breeding season so far in Puntacana.
Some exciting news is that we're planning on having two ambassador birds in Puntacana as well. These individuals were rescued from the field in terrible condition and rehabilitated back into health. Unfortunately, they can't be released back into the wild and that's why they'll be part of our amazing educational work.
In Aniana Vargas, the newest release site, 23 of the 24 young released have fledged successfully. We have been monitoring them daily to make sure they're adjusting to their new habitat. Other amazing things that have been happening in the community is that our local team is continuing the education work near this release site as well as building more chicken coops to distribute to locals.
In Los Haitises National Park we monitored 148 pairs of hawks, which fledged 126 young this season. This is a major success, especially when compared to 2011, when we monitored only 37 pairs and only 18 young fledged. We are proud that we have achieved this huge success in the growth of this population. All achieved by the hard work of a group of people that believe in this species' recovery.
This month we participated in the Raptor Research Foundation and Neotropical Raptor Network Conference. We presented a talk on our project's holistic approach to conservation and how the locals play a major role in the success and sustainability of the project. It was an amazing experience to be able to share what we do with people from all around the world.
As the world is going back to normal slowly we expect to begin again with the door to door visits and the teacher training workshops.
Exciting things await us in the next few months!