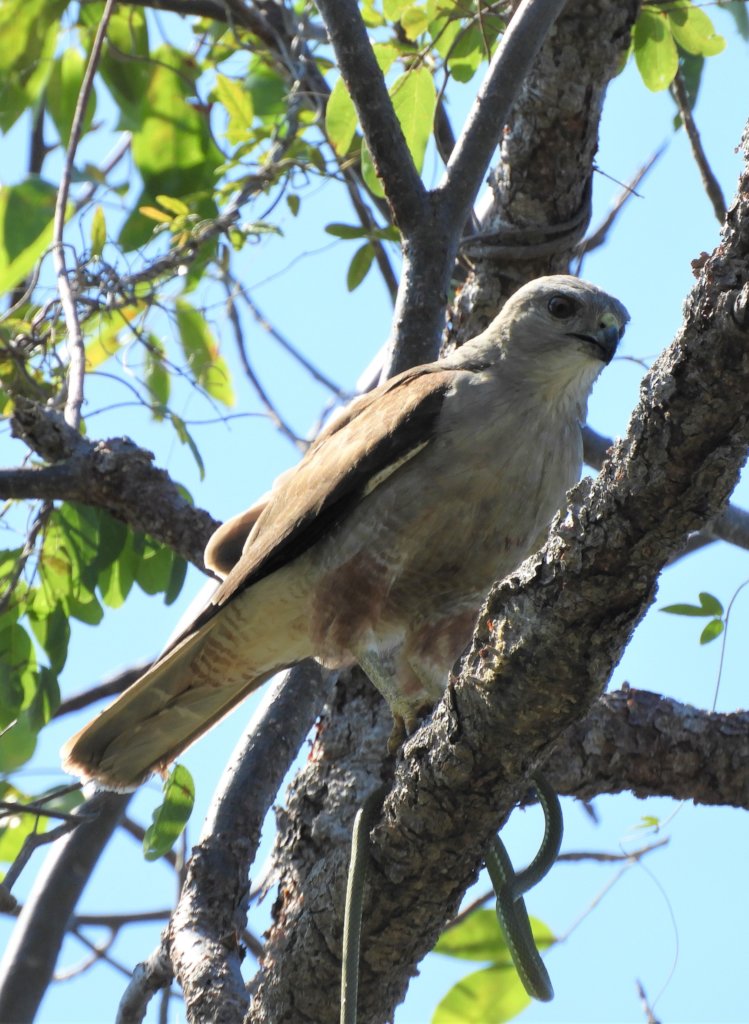 A new year has come and with it a new Ridgway's Hawk nesting season. We are especially grateful for the opportunity continue preserving this critically endangered species and the opportunity to keep improving our methods.
As this new season starts, we are preparing ourselves for the next six months of incredibly hard work monitoring and managing the Ridgway's Hawk in Punta Cana, Los Haitises National Park, and now at our newest release site, Aniana Vargas National Park.
Last nesting season in Puntacana was our most productive season yet with a total of 19 new hawks recruited into the population. Wild pairs in Puntacana hatched 17 of these young and two young were fostered into wild nests due to their nests in Los Haitises National Park being destroyed. This is beyond exciting and we always hope that we can be at least as successful this year as the last. This season we will continue to monitor and manage nests in Puntacana to maximize productivity. We will also search for new nesting pairs and individuals as well as continue with environmental education activities.
In Los Haitises National Park, we continue monitoring and management of the hawk population. Currently we have four teams including 18 individuals working to accomplish all of this work. The work in LHNP is crucial to the goals of our project. Bolstering this population as well as allowing us to relocate at least some young to other areas are only possible with this intensive hands on management. Last year, 126 young reached fledging.
In Aniana Vargas National Park, we are preparing for another season with plans to release 25 additional young. It is amazing to see how excited people in the community are to watch the population of Ridgway's Hawk grow over the next few years. The project has made a positive impact in this community. Last season four tours went to Los Brazos in Aniana Vargas National Park, where over 40 visitor were able to see the release process and how the project works in this community. The people on the tour ate at one of the local people's homes, giving them an income that they did not have before. We will continue to do this at least a few times a year. It is important to give locals the opportunity to get to know the Ridgway's Hawk and to be inspired to protect what is theirs.
While all of this fieldwork is taking place, the need to continue environmental eduction never stops. Last year we reached more than 2,000 new people who did not know about the Ridgway's Hawk. We achieved this through door-to-door visits, teacher training workshops, as well as visiting schools and new communities. This year we are planning some amazing activities for the Ridgway's Hawk week!!
For now, the fieldwork is just beginning and an amazing season awaits!